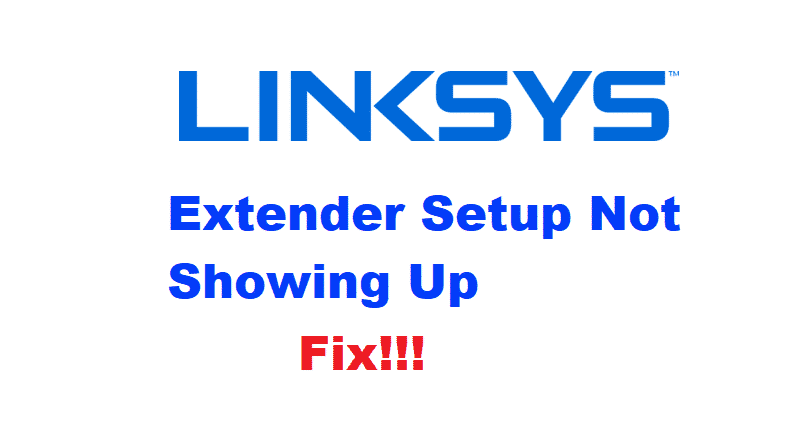 Linksys is one the best companies which provide its users, with a huge lineup of modems, routers, extenders, and much more similar stuff. Although a few Linksys users have come across the problem that their extender setup is not showing up. You might have also run into this error so here are some methods to troubleshoot.
How To Fix Linksys Extender Setup Not Showing Up?
Restart Range Extender
Your range extender might have run into an issue while trying to boot up. This can be due to several reasons but without getting into technical ones first. You can try to simply restart it which solves this issue most of the time.
So, to do so, start with disconnecting your device from the power to turn it off. After this, keep it disconnected for a minute or at least 30 seconds. This will ensure that the data being stored momentarily has all been cleared up. Reconnect your extender and your setup should show up without any issue.
Factory Reset
Sometimes users run into a few problems while trying to configure their devices. In some cases, they might even set up their device to the wrong settings. However, there is no need to panic because this can be solved by resetting your device. This will put your extender back to its factory default settings and any change that you may have applied to the configurations will be reverted.
Start by holding the reset button on your device. Hold it for about 10 to 20 seconds. Make sure that your extender is powered on during this procedure. Let go of the reset button after the LED's on your device start flashing. This indicated that the range extender has successfully been reset.
Connect to Extender's Wi-Fi
Another reason why you are unable to access your extender's setup can be that you are connected to the wrong network. Keep in mind that the device you need to access the setup on should be connected to the range extender's Wi-Fi and not your own internet connection.
One simple method to check this is to click on the Network Utility on your computer which will open up the list of networks currently available. This will also display which network you are currently connected to. If you are not connected to the SSID provided by your range extender device then disconnect your computer from the other network.
Then proceed to connect to the extender's Wi-Fi signals. After connecting, enter your login credentials provided on the box of your device to open up the setup page on your browser. The setup page will usually open up on its own but in case it doesn't, open up your extender settings to access it.