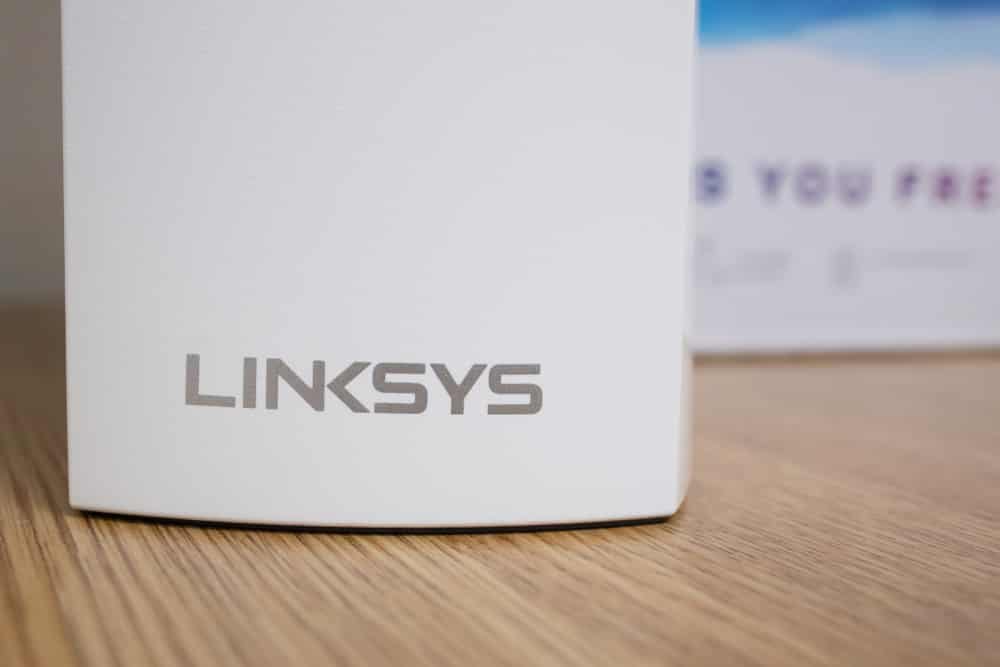 The Linksys Atlas Pro 6 is an excellent choice for users who want to improve their internet speeds and connect multiple devices. This Velop mesh Wi-Fi can effectively provide broader coverage for a stable network. However, with its dual bandwidth, Atlas Pro 6 keeps its price low and does not stand out from other tri-band mesh Wi-Fi systems. So, if you are in the market for buying one, we will provide you with an in-depth review of the Linksys Atlas Pro 6 and why you should or shouldn't consider buying it.
Linksys Atlas Pro 6 Review: How Good Is This Device?
Specifications:
Atlas Pro 6 provides a powerful internet speed as well as an extended range with its Velop Intelligent Mesh technology. With, its high-speed dual bandwidth of 5.4GHz, you can enjoy the fastest speed throughout your home. This device is capable of transferring 600Mbps at its 2.4GHz band and an astounding 4.8Gbps at its 5GHz bandwidth.
When it comes to data transfer speed, the Atlas Pro 6 uses a channel width of 160 MHz, which allows your data to flow consistently and at a relatively faster rate. You no longer have to be concerned about your devices frequently disconnecting from your network. In addition to that, Atlas Pro 6 is also capable to deliver a stable network connection up to 2700 square feet so you can enjoy incredibly powerful internet connectivity.
With its advanced specifications, you can enjoy the great speed of a 1GHz dual-core processor that efficiently performs and manages your network functions. It also allows the user to connect more than 30 devices per node. That offers a lot for a mesh Wi-Fi network.
Design And Hardware:
Coming to the design and build of the Atlas Pro 6, it has the standard design as that of an original Velop. With the basic dimensions of 3.39 x 3.39 x 7.3 inches, most of the device's weight is concentrated in the lower part delivering a strong base. Moreover, all the external ports are located on the back side of the device for convenient use.
Coming to the wired connections and ports of the Atlas Pro 6, it owns 3Gbps LAN ports and an additional internet port which makes up the fourth LAN port. You can connect one of the LAN ports to your router for an internet connection, while the other 3 ports can effectively connect to an Ethernet cable for a wired connection to your devices. It also has a 1Gbps WAN port and 4 internal antennas for a smoother transmission throughout the home.
Features:
When it comes to the Atlas Pro 6, you can expect advanced features combined with excellent user interfaces to help you upgrade your home network. Having said that, the powerful Mesh technology delivers incredible gigabit broadband speeds throughout your home. Moreover, with its Qualcomm processor technology, you can have the best and the most personalized home networking experience. Atlas Pro 6 delivers tremendously fast Wi-Fi speeds comparable to a wired connection, according to sources, thanks to its Wi-Fi 6 technology. You no longer need to go through complicated procedures to set up your device as its installation process is fairly simple. Moreover, Atlas Pro 6 offers a great ability to operate on all Internet Service Providers, which is an amazing feature because certain compatibility issues can potentially ruin your broadband experience. Therefore, if you are planning to upgrade your home network to a more stable and reliable connection, Atlas Pro 6 has got you covered!
User Reviews:
It is critical to learn what other users have to say about this device. Atlas Pro 6 has received a high rating from users due to its dependability and powerful network connection. As a result, many users have recommended Atlas Pro 6 because of its fast, consistent, and expandable network connection.
The Final Verdict:
Atlas Pro 6 is a great option for upgrading your home network at a low cost, based on user reviews and its advanced features. It may lack the tri-band feature that many mesh Wi-Fi users seek, but it does offer a lot in terms of extending your Wi-Fi range and enjoying much faster and more stable Wi-Fi speeds.