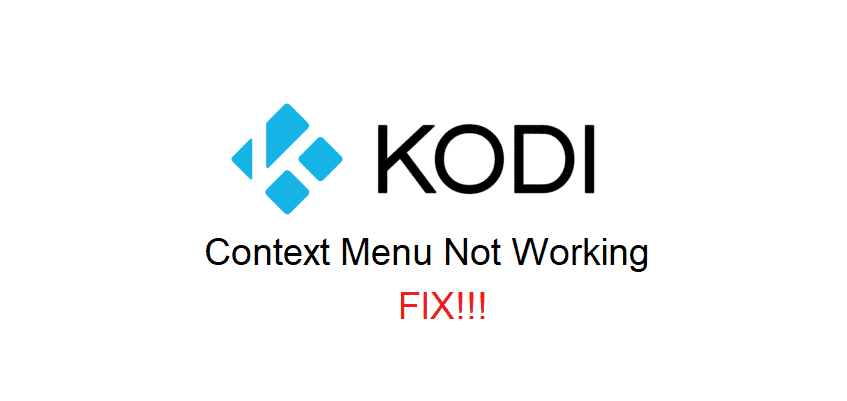 Kodi got tons of features that make the whole experience a whole lot smoother for you. These features will not only make using Kodi easier, but there are also some competitive edges entailed with having these features for all sorts of services that you are using.
Context menu is one such feature that holds critical options for you to manage, store, and play the pre-stored files on your devices. If your context menu is not working due to some reason, you will need to get that fixed, and here is how you can do it.
Kodi Context Menu Not Working
1) Check Supported Formats
One of the main reasons that you might not be getting the Context menu to work with your stored video files is that the file format on the video files is not supported by your version of Kodi. You will need to ensure that you are getting the right file format depending on the version that you are using and that will help you in making it work out perfectly.
It is pretty simple and first of all, you will need to figure out what version of Kodi you are using. Then you can navigate to the Kodi website and check for the list of file formats that are supported by your version. Get the right files that are supported on your version and that will help you make the context menu work pretty good.
2) Check Settings
Another thing that you will have to check on is the permissions in the settings. It is pretty simple and you will not have to do much in order to get that one fixed. Just navigate to settings and select the Media settings. Here you will need to find the General menu and check if the renaming and file deleting is allowed to Kodi there.
These two options are a part of your context menu and if you are unable to open the context menu, there are chances that either of these options or one of them might be disabled. So, you will have to enable the option and then make sure to save the settings. This will help you get the context menu back up again and after a restart, you will be able to open the context menu without getting any problems at all.
3) Re-install
Kodi is an open-source media platform and there are high chances that there might be some issue on it due to some plugin, add-on or a number of other reasons. If you have tried all the troubleshooting steps and you are still unable to make it work, there is nothing to be worried about. Simply uninstall the Kodi from your device and then restart it once.
After your device boots up after the restart, you can download the right version from Kodi official website and get it installed on your device again. This will most likely be fixing all the problems for you including the context menu not working on your Kodi and you will not have to deal with the issue after this.