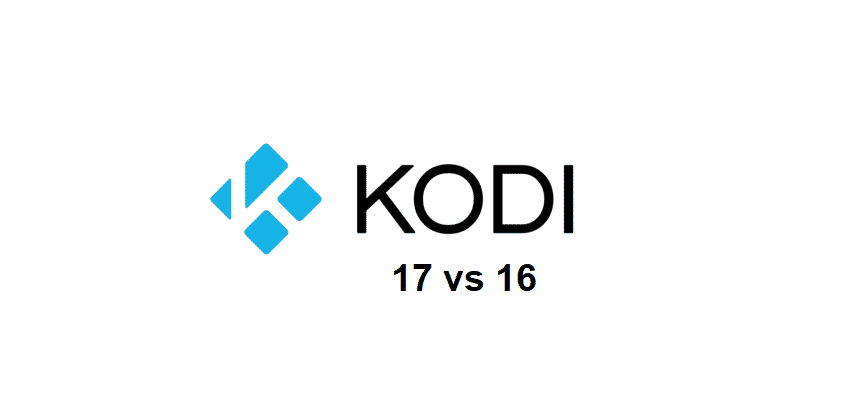 Kodi is one of the most widely used open-source home theatre systems that is not only good for your PCs, TVs and Laptops, but it can also support a wide range of mobile platforms as well.
Kodi is being used for all different sorts of devices and it can be used on Android, iOS, Mac, Windows and more. This way, you can have a perfect streaming experience on all the devise and even share the media across these platforms, given that they are on the same network.
There are lots of versions of Kodi as well, each with different enhancements improvements and features. They are also inspired greatly by the fiction names and each Kodi version doesn't only get the name but is also inspired in terms of themes and some of the features.
Kodi 16 and 17 are both some of the high-end versions of Kodi that you can get. Yet, you might be confused as to what you need to choose to make it work for the specific needs that you have for multimedia. A brief overview about both of them and some of their salient features would be:
Kodi 16 vs Kodi 17
Kodi 16
Kodi 16 is named Jarvis and it is pretty much the right signification of tech advanced features that remind you of the futuristic edge of Jarvis. The first look at Jarvis will take you to the ironman movie theme as it will get you the same vibes as you are interacting with Jarvis in real life.
Yet, the backend coding and engineering is quite impressive when it comes to introducing the newest features to enhance the experience for you.
The first notable feature that is introduced in Kodi 16 is Event logging. It will help you in not only troubleshooting any errors or problems that might come across your way while using Kodi, but it will also be logging all the other actions so you can properly diagnose what went wrong and where to start the fixing process.
Moving forward, tech companies are moving forward, and hardware is being enhanced pretty greatly on all aspects. One such feature that was introduced with Kodi 16 is the long press support. With those TVs that got a support for long press on their buttons. Kodi 16 supports that too and got extended menus and features that you can access with the help of this button.
Something that was long awaited is non-linear stretch and that is also added on the Kodi this time. This way, you don't have to stretch those seasons and series linearly, and you can stretch the 4:3 content to 16:9 so that it doesn't wrap the content in the center of your screen either. Besides all that, there are also some major under the hood improvements that will make it a worthy upgrade for you.
Kodi 17
Kodi 17 is named Krypton and you can get an idea about the features it might be having on it. It is the best thing that you can get if you are after stability, strong performance and something that doesn't break under the stress.
Obviously, it got all the features from the previous version with enhanced stability and more optimized performance on it. That way, you can use Krypton for hours and hours and have the benefit of those advanced features without having to worry about Kodi crashing off or something like that. Of course, the first look on the Kodi 17 gets you the impression of being inside a kryptonian ship.
Moving forward, in addition to all the features from Kodi 16, you get some enhancements on the audio and video outputs that are fully compatible with all sorts of hardware that you might be using. This will improve your overall streaming experience.
There are some also major improvements on the Live TV so you get better and clear picture with crisp audio on your Kodi. Coming to the features, there are not many additions to it, and it got the right improvements on the major part.
Yet, stability is improved greatly and that will make your Kodi a lot faster than the previous version you might have been using. There are some enhancements on the Windows and Android platforms as well to support more formats.