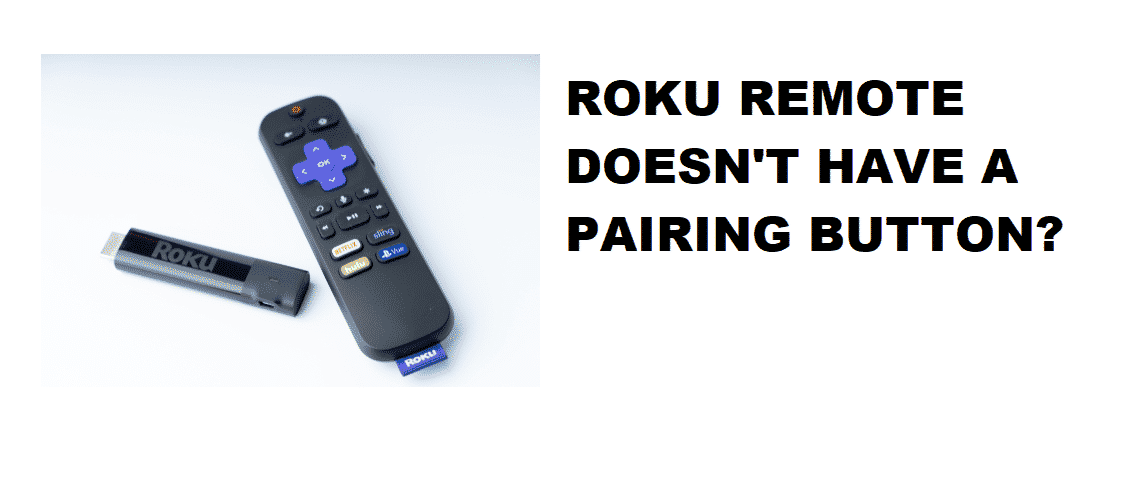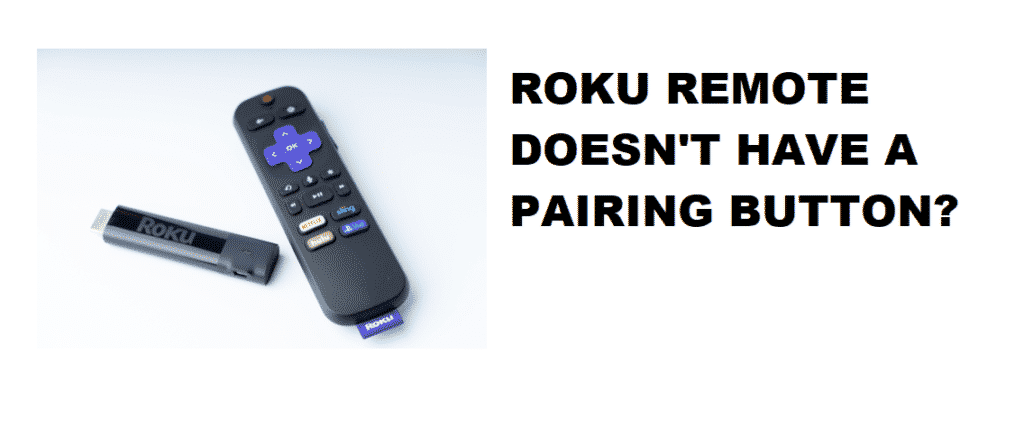 Roku is one of the best solutions that you can get to enjoy Live TV, streaming movies, and favorite serials and music. It is basically a complete package for your home entertainment system. Roku provides you with tons of solutions that you can choose from according to your needs. You can get a Smart TV from Roku that is commendable in every sense and provides you an exclusive and hi-tech entertainment experience. Roku also has some cool products such as streaming players that you can connect with any TV or LCD using an HDMI cable and enjoy the best of ROKU on your screen.
All the Roku Devices come with a remote so you don't have to go to too much hassle to shuffle between the channels, type-in your credentials, or any such details. These remotes are compatible with ROKU TV and streaming devices only and allow you full control over your TV.
Pairing Button
Most of the ROKU remotes that you can see come with a pairing button. This pairing button can mostly be found at the bottom of a remote and works on the same principle as any other Bluetooth device that you may have. You can use that button to pair with your TV or streaming device and enjoy complete features of your device with full control in your hands. However, if the pairing button is missing on the remote, there can be several reasons behind this. To start with, we are going to understand the types of remotes that usually come with ROKU.
IR (Infrared Remotes)
Infrared remotes are the traditional remotes that we are used to having around our house for AC, TV, or other appliances. These remotes do not have a pairing button on it, and they need to be pointed towards the TV or Streaming Device's receiver for them to work. You can identify such remotes as there will be a light bulb at the front end of these remotes that transmits the infrared signal to be received by your TV or Smart Streaming device.
To operate such infrared remotes, you only need to insert batteries and they will start working for you. However, there are some chances that they need to be paired with the TV as you might not be able to use all the functions on your remote even if they are working.
How to Pair IR Remotes?
To pair IR remotes with your TV or your ROKU streaming device, you need to enter the code combination. These codes can be found on the ROKU website or you can get them by contacting support. These codes are generally a combination of different keys on the remote that you need to press in order to have it paired with your device. Before trying it out, make sure that your remote is compatible with your TV and you need to pair it that way. You can get all the assistance from ROKU support on their website on the topic.
Enhanced Remotes
Most modern remotes that are offered by ROKU are known as enhanced remotes. These remotes don't need to be pointed towards your TV or streaming device to have them work. But the tricky part is that you need to pair these remotes with the device first using that pairing button. If you have that pairing button, then it is totally fine and cool for you. However, if you are unable to find the pairing button on your remote, that can be troublesome, and here are a few ways to fix the issue for you.
Troubleshoot Roku Remote Doesn't Have A Pairing Button
1. Check Compatibility
To start with, you need to ensure that you are only using the remote that comes with the product, or you have that sourced from ROKU for the correct model. This will ensure that you are not trying to pair some older remote or a remote that is not compatible with smart devices. This will generally help you pinpoint the problem. The pairing button should always be there as without it, there is no point in having an enhanced remote without a pairing button.
2. Look in the right place
The pairing button is usually placed inside the battery compartment at the bottom of the remote for ROKU remotes but you never know what they can come up with. So, make sure that you are aware where the pairing button is and you are looking in the right place. You need to give your instruction manual a thorough read and that should be enough for you to locate the pairing button on your remote. If you are still not able to find the pairing button on your remote, you will need to contact the support and they will be able to help you with the exact model.
3. Some Common Remote Issues
Besides all that, you can also encounter some issues with your remote that might not be working properly or stop working at all. There is no big deal if you are unable to use a remote's full feature as it might need to be paired again. All you need to do is unpair your remote and run the pairing setup again. You can remove the battery cover with batteries placed inside and keep the pairing button pressed until the pairing process is complete and you can see the "Pairing Successful" message on your screen.
Replacing your batteries with a fresh pair is also a way around these issues. If you have not replaced your batteries for a while, you might need to get your remote some new batteries and it should start working again like before.