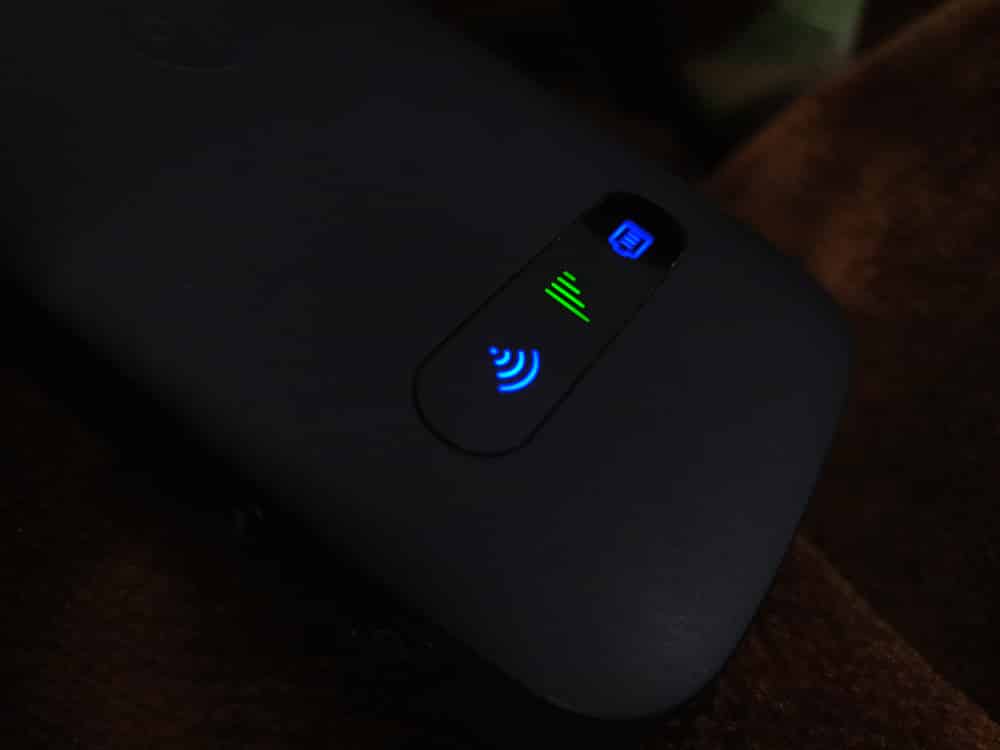 Inseego 5G MiFi m200o and franklin T9 both are great Wi-Fi hotspots to provide you with an interrupted, reliable and wireless network connection. If you are always on the move, then a hotspot device might be a great option to consider. Though many users have frequently compared M2000 and franklin T9 MiFi devices, they both stand well on their respective grounds. Therefore if you are planning to buy a MiFi device, and are confused about whether to go for the Franklin T9 or Inseego M2000 we will provide you with a thorough comparison of the devices.
Inseego 5G MiFi M2000 vs Franklin T9 Comparison
Inseego 5G MiFi M2000:
When it comes to the Inseego M2000, is an excellent hotspot for connecting with your devices and maintaining a stable and established connection. Talking about the specification of M2000 MiFi, this device offers an amazing MiFi speed of 2.7Gbps with up to 4 times greater throughput per user. It provides exceptional coverage and reliable connection. Moreover, it supports Wi-Fi 6 technology which is an amazing deal for M2000 MiFi users.
Talking about the features of the M2000 MiFi it supports a 4×4 MIMO dual-band broadband connection. With a Qualcomm SDX55 chipset and the capacity to connect over 30 plus devices with the hotspot, this device serves an amazing speed internet connection. In addition to that, it has 802.11 a/b/g/n/ac/ax technologies that provide efficient wireless communication to your devices. Moreover, with 5G support, you can have a consistent connection throughout your devices,
Furthermore, with dimensions of 2.7 x 5.9 x 0.78 inches, this handy MiFi device includes a 5050mAh battery life and a Qualcomm – enabled charger. In terms of security protocols, your 5G-enabled MiFi device will have WPA3 security encryption, making it an exceptional hotspot device for your needs.
Franklin T9:
Franklin T9 is also a hotspot device that can effectively provide you with a good range and fast broadband speeds. Though a franklin T9 is not 5G supported unlike the Inseego 5G MiFi but it supports 3G/4G and 4G LTE bands. Talking about the specifications, this device is capable to deliver 150Mbps download speed and 50Mbps upload speed which is quite a good speed to retrieve and send data from your configured devices to the internet.
In addition to that with the capability of connecting up to 15 active devices over the internet and a chipset of Qualcomm MDM9207, it will provide good coverage as well as a stable and consistent broadband connection. One thing on which franklin T9 falls short is its selective dual-band technology and 2450mAh battery. It means that you can either run on the 2.4GHz band or the 5GHz band, unlike the Inseego which provides simultaneous dual-band broadband speeds with relatively lower battery life.
Coming to the design and hardware of the franklin T9 this device has the dimensions of 4.6 x 2.91 x 2.2 inches, it has a more modern touch to its hardware. It has a micro USB port for charging your hotspot device and no external antennas which can be considered a deficiency for the device.
Franklin T9 offers WPA2 security encryption with firewall protection to ensure a secure and protected broadband connection with your devices. Furthermore, the Franklin T9's advanced feature of operating without a battery when connected to a direct power source may be advantageous. Though it may not be the most advanced option for people who are constantly on the move, as they would prefer a more convenient device for traveling.
User Reviews:
Both the Franklin T9 and the Inseego have proven to be excellent low-cost devices. However, according to user feedback, the Franklin T9 lacks some of the features that the Inseego M2000 offers. This puts the Inseego M2000 ahead of the Franklin T9.
The Final Verdict:
The Inseego M2000 outperforms the Franklin T9 due to its simultaneous dual-band Wi-Fi 6 capability and exceptional device connectivity. If you are looking for a competitive hotspot device that provides a reliable and consistent broadband connection, the Inseego M2000 will undoubtedly meet your needs.