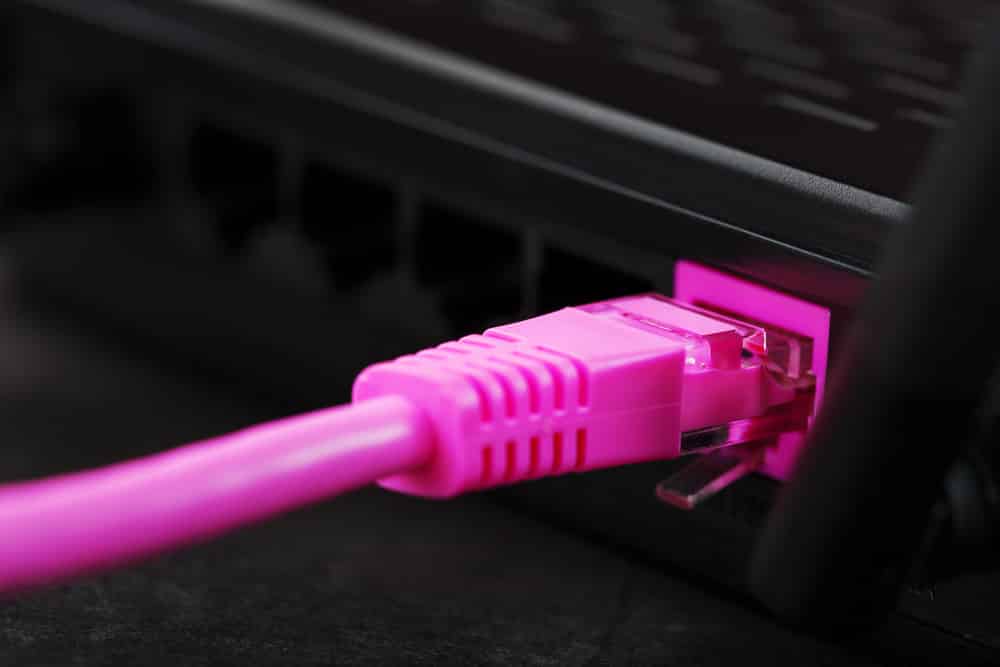 When we talk about internet devices, it is extremely important to choose the right modem brand, particularly when you have to establish a cable internet connection. One such brand is Netgear because it has an extensive range of cable modems available for the users, which brings us to the Netgear CM2000 vs CM2050V comparison. This article has all the features and performance information that you need about these modems!
The Differences Between Netgear CM2000 vs CM2050V
Netgear CM2050V
This cable modem is designed as a high-speed cable modem designed for Xfinity Voice, which helps users use it for gigabit-level cable internet services. In addition, the modem is designed to deliver top-notch clarity in the call. This is a DOCSIS 3.1 cable modem with voice features to support different internet service plans. In addition, the cable modem can support high-end internet plans as well. There are two telephone ports designed into the modem that helps prioritize the voice.
In particular, it can support internet services to deliver an uninterrupted and clear calling experience with a seamless internet experience. The cable modem is designed to support ultra-fast internet speed and is supported by the major cable service providers of the US, particularly the ones that have internet service tiers. There is a DOCSIS 3.1 internet protocol, which means it has 32 by 8 channel bonding, so the internet download speed will be over 2.5Gbps.
Given these features, the cable modem is sufficient for high-speed gaming, streaming HD videos, and quicker downloads. The cable modem is extremely easy to install as there is a step-by-step installation guide. Netgear CM2050V cable modem supports IPv6 supports, so you can use it with the latest devices. There is voice phone support as you can connect around two phone lines that enhance the calling features, such as call forwarding, three-way video conferences, and caller ID.
As far as the connectivity is concerned, it supports every Wi-Fi router as long as it has an Ethernet port. The cable has been integrated with the multi-gig internet system, which helps supports fast upload and download speeds. With the auto-sensing technology, the internet and calling connections will be automated. However, you need to remember that this modem only works with Comcast Voice plans and not with any other voice service. Lastly, the package comes with an installation guide, power adapter, telephone cable, and an Ethernet cable to streamline the setup.
Netgear CM2000
This is one of the most powerful modems out there as it helps the users reach multi-gig internet connections and the DOCSIS 3.1 internet protocol. Some of its features include backward internet compatibility and heat-dissipating features, so you can achieve better internet speeds. The modem is designed with a vertical design since it has a glossy and hard plastic construction. Honestly, the modem has a bulky image, but it won't weigh more than 1.02 pounds.
The modem is designed with heat-dissipating features, so it won't overheat even during the hot summer months and has a basal stand that promises seamless installation. The port arrangement is pretty amazing because it has a 2.5Gbps Ethernet port for creating a wired internet connection along with the power port and coaxial port – the modem will be enough to support a high-speed connection. It has a multi-gig design to establish wired connections, but it's best to connect it with a Wi-Fi 6 router.
The modem works impeccably well with Spectrum, Cox, and Comcast Xfinity cable internet plans, promising great value. In addition to these companies, it also works with Optimum, Suddenlink, WOW, Sparklight, and Mediacomm connections. The modem is integrated with the multi-core processor that optimizes the modem performance as you can achieve a consistent internet speed and establish a higher internet throughput.
The modem has been designed with 32 x 8 downstream channels and upstream channels to minimize the internet lagging, even during heavy-duty gaming. The best thing about this modem is the OFDM support, so you can ensure transmission of data packets, even during peak hours. When connected with the router, you will be able to achieve a wireless speed of 2900Mbps. Given the integration of IPv6 and QoS features that help redirect the internet traffic to a high-bandwidth connection. However, the modem has only one Ethernet port, which is quite a disappointment.
So, which of these cable modems will you select for your connection?