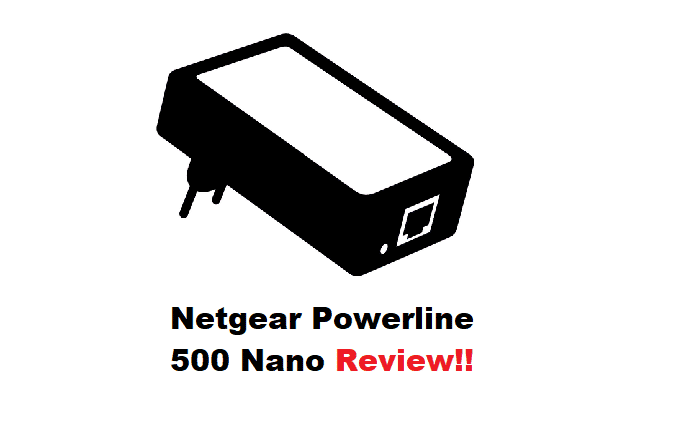 Netgear is the industry leader when it comes down to internet equipment, and it wouldn't be wrong to say that they have exceptional features and strong build, promising high value to the users. One of the best launches by Netgear is Powerline 500 Nano, which is an Ethernet adapter kit that promises the fastest throughput speeds without compromising on compactness. So, if you have been trying to extend your Ethernet network, check out THIS Netgear Powerline 500 Nano review!
Netgear Powerline 500 Nano Review
Known for top-notch performance and high-quality build, this adapter kit is for everyone who wants to increase/extend the Ethernet connection without worrying about a 100Mbps internet cap. It wouldn't be wrong to say that it's the fastest way of extending the home network that's not only efficient but affordable as well. It has been designed with a standard Ethernet port, which means there is a bit of speed capping, even if it supports the 500Mbps connection.
Still, since it's available at $35, it's a great purchase for people who want to extend the network a bit and don't mind occasional speed caps.
Design
The Ethernet kit measures around six x three x six inches, which makes it compact as it can easily fit in the palm. It has been designed with a snap-on design, which makes it easier to connect to the power outlet, and you won't have to worry about blocking access to the adjacent outlet. On the bottom side, there is a standard network port, which supports the Ethernet connection.
It has a data throughput speed of over 500Mbps, but the speed is actually capped at 100Mbps, which is a bit of a juggle for some people. This capping is because there is a Qualcomm chip that helps trade the Gigabit support at a low price, but in the future, the chips will be improved, hence chances of better speed. It is available in the form of one unit or a full kit or two.
Many people wonder about the reason behind the kit; one needs a minimum of two adapters to create the power line, but if you already have a powerline adapter network, you can simply add one unit to extend the network. The best thing about this kit is that it works with other adapters, but you will need to switch off the security feature for them to work together (the security feature usually hinders the connection.
As far as 500 nano is concerned, it has a security button right beside the network port, making it a great choice for people who are living in a joint apartment where other people are already using the powerline adapters. However, you won't get a pass-through power socket, which means you cannot use it in the same power outlet that's connected to other electronic devices.
There are three indicator lights on the adapter, including ETH, PWR, and LK, which go for Ethernet, power, and link, respectively. When the indicator lights are green, it simply means that your kit is working exceptionally and there are no lags.
Setup
When it comes down to the powerline kit, it's important to understand that proper setup is necessary, and fortunately, it's not difficult. In case you are using the powerline connection-ready network, all you have to do is to connect the adapter to the power socket and connect a wired device with the help of a network cable.
On the other hand, if you are setting up the powerline network for the first, you must purchase the full kit as you have to connect the adapters to the internet network through the switch or router with a network cable. The second adapter has to be connected to the Ethernet-ready device in the other corner of the house. Then, the adapters are plugged into the power socket, and the connection gets done!
Pros
Compact
Reasonable speed
Easy setup
Affordable
Cons
The Bottom Line
The bottom line is that this affordable and compact powerline adapter is suitable for people who want to extend their Ethernet connection and live in a small space with limited devices. That's because there are chances of data capping at 100Mbps, but it's not frequent. Since the price is pretty low, we don't think it should be an issue!