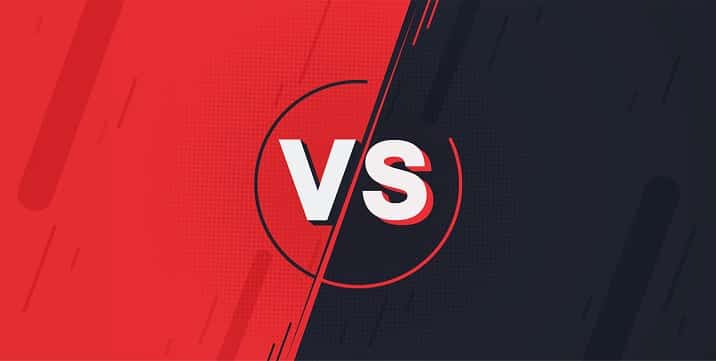 Despite snarky admonitions from many of us at the IAG, you've decided to subscribe to a satellite ISP. We realize that for some, sat Internet makes sense; both providers offer download speeds that meet or exceed the FCC definition of "broadband." By comparing the two widely available sat ISPs—HughesNet and Viasat—you'll choose which is better for your household use.
The fight for consumers between HughesNet and Viasat is a heavyweight slugfest. Their birds in space each cost hundreds of millions of dollars to develop and launch, and all have a limited service life. Considering ROI and rural demand for broadband, it makes sense that both sat ISPs price their services more than one would expect to pay for most terrestrial-based networks.
Their demographically targeted consumers? Those who reside outside the reach of a cable (MSO) provider's DOCSIS or (often) a telco's DSL network. These folks could live hundreds of miles from the nearest Interstate highway or just outside of town or anywhere in between.
HughesNet vs. Viasat
So, let the two challengers touch gloves and — box! We'll declare a winner after five rounds.
Round 1: How Are HughesNet and Viasat Similar?
In truth, both providers share a lot in common. They each use Internet Protocol (IP) multicasting, simultaneously sending and receiving data along a point-to-multipoint (P2MP) network to serve their subscribers.
IP multicasting sounds straightforward but actually, it's a highly involved process. When a sat ISP server multicasts data, both it and the subscriber must be connected to an identical multicast IP address (e.g., 224.0.0.1). We'll forego the torpidity associated with related details like IP header checksums and IP header fundamentals.
Since satellite Internet is a P2MP network, clients use Internet Group Management Protocol (IGMP) to dynamically join and leave the multicast group. IP multicasting allows up to 5,000 communication channels to be served by one satellite.
Both providers utilize "spotbeams"—powerful, concentrated radio signals—from high-throughput satellites (HTS) to cover separate, limited geographic areas. With spotbeaming, sat ISPs transmit and receive a variety of data signals across the same frequency, allowing them to reuse the same spectrum for different geographic areas without data interference.
Other similarities? Both providers require customer use of an "outdoor unit" (ODU) to receive satellite signals, both need separate transmit and receive modems and both provide indoor WiFi. And of course, latency plagues both HughesNet and Viasat—there's no known way to speed up radio communications relayed to and from a geosynchronous orbiting satellite.
Round 2: Service Plans, Download Speeds and Data "Thresholds"
Expanding the charts we presented during our last foray at the IAG, one readily sees that all four of HughesNet's plans provide (maybe) 25 Mbps download speeds. One also notes that while Viasat advertises a plan providing (maybe) 100 Mbps speeds, they also have plans delivering (maybe) 12 Mbps speeds. Not cited in the charts below: both sat ISPs provide 3 Mbps up speeds for all plans.
Another similarity both providers share: subscribers must pay an early termination fee should they discontinue service before the expiration of the two-year contract they must sign (unless one pays another hefty upfront installation fee). Both sat ISPs charge $15 per remaining contract month.
Viasat
| | | | |
| --- | --- | --- | --- |
| Package Name | Down Speed | Data Cap | Price |
| Unlimited Bronze 12 | > 12 Mbps | 40 GB | $50/mo; after 90 days, $70/mo |
| Unlimited Silver 12 | > 12 Mbps | 60 GB | $100/mo; after 90 days, $150/mo |
| Unlimited Gold 12 | > 12 Mbps | 100 GB | $150/mo; after 90 days, $200/mo |
| Unlimited Bronze 25 | > 25 Mbps | 35 GB | $50/mo; after 90 days, $70/mo |
| Unlimited Silver 25 | > 25 Mbps | 60 GB | $70/mo; after 90 days, $100/mo |
| Unlimited Gold 30 | > 30 Mbps | 100 GB | $100/mo; after 90 days, $150/mo |
| Unlimited Gold 50 | > 50 Mbps | 100 GB | $100/mo; after 90 days, $150/mo |
| Unlimited Platinum 100 | > 100 Mbps | 150 GB | $150/mo; after 90 days, $200/mo |
Note that Viasat calls its data caps "thresholds" since once a plan's data allotment is spent, a customer's data traffic isn't "capped" but "deprioritized." While semantics may differ, the outcome remains the same: much, much slower data speeds.
Good luck subscribing to Viasat's higher speed plans. A cursory online survey of regions around the country (east Texas, the Oklahoma panhandle, north-central Montana, central Kentucky) found that only in central KY did Viasat offer plans delivering more than 12 Mbps.
HughesNet
| | | | |
| --- | --- | --- | --- |
| Package Name | Down Speed | Data Cap | Price |
| Hughes 10 GB | > 25 Mbps | 10 GB | $59.99/mo |
| Hughes 20 GB | > 25 Mbps | 20 GB | $69.99/mo |
| Hughes 30 GB | > 25 Mbps | 30 GB | $99.99/mo |
| Hughes 50 GB | > 25 Mbps | 50 GB | $149.99/mo |
3. Video Quality (Pixel Power!)
Curb your enthusiasm before rushing out to buy that 4K UHD TV now that you've got high-speed sat broadband. To conserve your already minuscule data allowance, sat ISPs compress TV data. Why? High-def video devours 3x more bandwidth than standard definition. Video quality depends upon what plan you use. Below is Viasat's schedule:
Viasat Streaming Quality
| | |
| --- | --- |
| Package Name | Video Quality |
| Unlimited Bronze 25 | 360p (standard definition) |
| Unlimited Silver 25 | 480p (standard definition) |
| Unlimited Gold 30 | 720p (semi-HD) |
| Unlimited Gold 50 | 720p (semi-HD) |
| Unlimited Platinum 100 | 1080p (HD) |
Anything above 1080p is considered UHD. To grasp how video quality changes depending upon the number of pixels, take a look at the following vid:
As mentioned previously, don't count on subscribing to higher speed packages from Viasat. If our admittedly-small sample survey cited above reflects the rest of the continent, you'll be likely be stuck with 360p. Trust us, you won't be overwhelmed by its video quality on your expensive, new 4K UHD TV.
HughesNet automatically streams video at 480p (DVD quality) but gives subscribers the option to switch to HD quality. Just remember when upgrading video quality to HD, you need 5 Mbps download speeds, or 3 GB per hour.
Do the math; the farcical monthly data allowances sat ISPs provide (no more than 50 GB from HughesNet; no more than 100 GB from Viasat's most widely available 12 Mbps plan) won't support HD viewing for more than a few hours per month.
4. 4K UHD TVs with HughesNet and Viasat
As for 4K UHD TV? While Netflix supports UHD resolution, it requires data speeds of 25 Mbps. For all practical purposes, sat ISP consumers can't use UHD unless they subscribe to Viasat's "Unlimited Gold 50″ or Unlimited Platinum 100" plans. BTW, UHD guzzles 7 GB per hour. Ouch!
Faithful readers remember that satellite internet and DOCSIS are alike in that as more people tap into the same communication pipe, data speeds become slower. Another commonality the technologies share is data (e.g., video) compression. Data compression is just more noticeable when satellite ISPs transmit video at 480p or less as viewed on HD or UHD TVs.
Don't give up on your 4K UHD TV just yet. Spend a few more bucks on an outdoor HD TV antenna. You'll probably receive more channels (and subchannels) than you knew. Tune into OTA TV uncompressed broadcasts for sports and local news and watch video from OTT providers like Netflix on satellite.
It's not a perfect solution but it saves data usage counted against your plan cap and allows you to enjoy glorious OTA video quality on your UHD TV.
5. Miscellaneous Intangibles
In recognition of their limited monthly data allowances, both HughesNet and Viasat provide subscribers extra data during the wee hours of the morning that don't count against a plan's allowance. Both sat ISPs have tools subscribers can use to track monthly data usage. You'll definitely need them if you don't want to be caught unawares when data speeds suddenly trickle to 1 Mbps or less.
HughesNet's "Bonus Zone" provides subscribers up to 50 GB of extra data per month between 2 am – 6 am. Viasat allows unmetered data between 3 am – 6 am. These extra data allotments apply to any of their data packages.
Other observations? HughesNet is more transparent than Viasat when actually finding out what a particular data plan offers. Also, per broadbandsearch.net, the HughesNet "footprint" covers 98.7% of North America; Viasat reaches only 74.93% of the same area.
Also, the FCC reports that HughesNet subscribers "experience a drop from 261% to 185% in the ratio of median download speed to advertised speed from off-peak hours to peak hours. Similarly, ViaSat customers experience a corresponding drop from 131% to 90%." In other words, YMWV with sat ISP down speeds.
And the Winner Is… Split Decision!?!
That's right: there's no clear, definitive choice between HughesNet and Viasat.
While Viasat allows greater data allowances across their plans, higher speeds (e.g., 30 Mbps and above) may not be available where you live. At least with HughesNet, you can (maybe) be assured of receiving 25 Mbps.
You as the individual consumer must decide how Viasat's "Unlimited Gold 12" plan with 12 Mbps down speeds and 100 GB data allowance compares with HughesNet's "50 GB" plan and its 25 Mbps down speeds for your home's use.
Coda
Comparing HughesNet with Viasat is not so much akin to comparing "apples to apples"; it's really more like pitting (pun intended) "peaches to oranges."
In contrast to most ISP providers, satellite carriers heavily weigh pricing toward data allowances. As you've no doubt noticed, HughesNet prices their packages ONLY by data allowance.
Fortunately, both HughesNet and Viasat let their subscriber purchase more data "credits" should their plans run dry before the end of the month. Just don't ponder the irony of having to buy more data for an "unlimited" data plan.