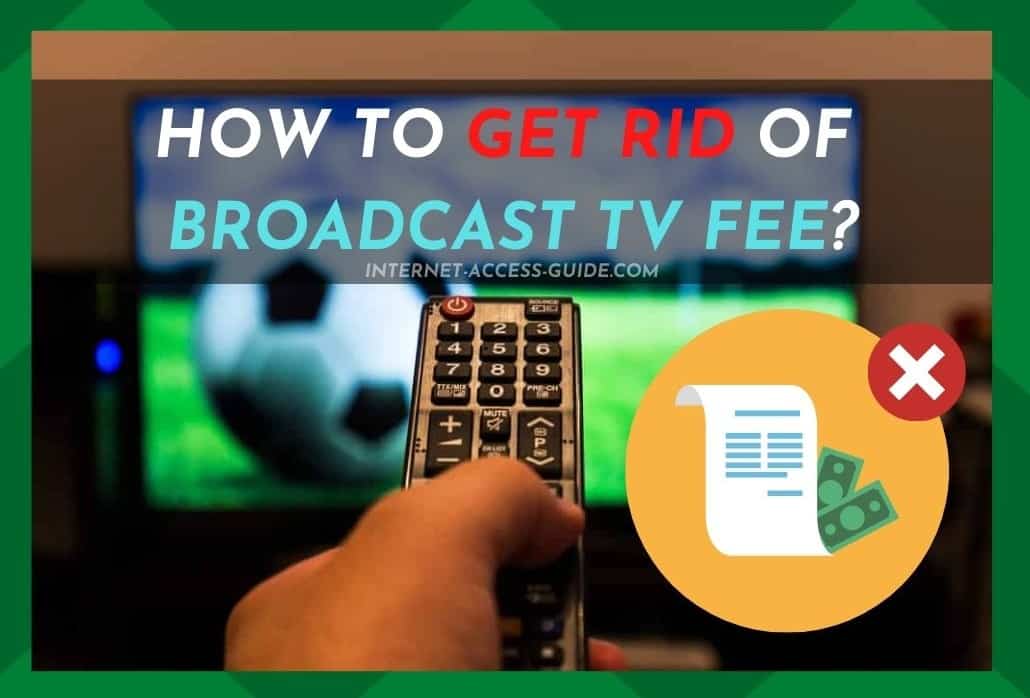 After a long day at work, many people want nothing more than to kick back and watch their favorite TV show. Others aren't in aren't into watching TV, but still, they are charged to pay for it.
Well, this can be highly disturbing, considering you don't even watch and have to pay for it. So, if you are an Xfinity user and struggling with fee issues, this is the savior article for you.
In this article, we have outlined ways to help you get rid of the broadcast TV fee. If you're an Xfinity customer, there is a good chance that you often find additional charges on your bill that you hadn't been expecting.
In the majority of cases, your excessive bill is a result of programming costs. You are advised to check Xfinity TV's list of fees and make sure you understand them.
The broadcast TV fee is the monthly charge you pay to local stations for broadcasting. This fee is usually inclusive of charges from broadcast stations and channels.
These can increase the charges from what you may have been expecting. Customers should receive advanced notifications about any increases in their bill as changes will impact the channels available.
How To Get Rid Of Broadcast TV Fee
To get rid of the broadcast TV section of your monthly bill, you will need to cancel all TV services.
The prime reason for customers being charged the broadcast TV fee is that they are provided access to local channels. For as long as you are subscribed to the TV tiers, you will have to pay the TV fee.
Some of the local channel broadcast network programs provided are NBC, ABC, and CBS. If these channels aren't included in the base package, extra billing charges will be added.
Please note, the fee isn't imposed by the local or federal government, and many users struggle to understand what the TV fee is and why they are being asked to pay it.
1. The Corporate Eye
The short answer is that the broadcast TV fee is basically for nothing. However, if you want to gain in-depth knowledge, you'll find the reality is somewhat different.
So, the broadcast TV fee is basically the tactic used by cable companies and providers to extract more money from your pocket.
They make it look like it is "not an increment in price." But the fees are not imposed by the government and, in reality, don't exist.
It's just a clever trick used by the billing companies. That's why charges differ depending on which cable company you subscribe to.
For instance, the charges will be different for Spectrum users than for Comcast users.
2. Getting Rid Of This Fee
This is the difficulty. There doesn't seem to be an easy solution to the question of how you get rid of the fee.
But there is a glimmer of hope. Comcast has been sued for charging excessive fees – not that this has led to them giving up the practice.
According to Time Warner Cable and Charter, they have filed a suit against them, but it isn't yet resolved.
So, needless to say, charges won't be forcibly removed by law anytime soon.
3. Get Third-Party Services
So, the answer for all people struggling with this issue is that you need to learn to either negotiate with the customer service for a fee waiver or ask a third-party service provider to negotiate on your behalf.
You can ask bill fixer companies as they negotiate with cable companies like Comcast on a daily basis.
And in all honesty, it's likely that customer services will tell you the bill is non-negotiable, but the bill fixer will know how to turn the tables on them.
4. The Cable Company Insights
Back in 2013, AT&T came up with a Broadcast TV surcharge with an aim to recover losses and charges from local broadcasters.
However, they were only really following in the footsteps of DirecTV, who implemented the Regional Sports Fee with the image of compensating the charges of sports channels.
AT&T started this all by imposing a high fee on the government.
Conclusion: How to Get Rid of Broadcast TV Fee
All in all, if you can give up on a cable TV network, you will be able to get rid of additional charges. Otherwise, your only option is to drop all your TV subscriptions.