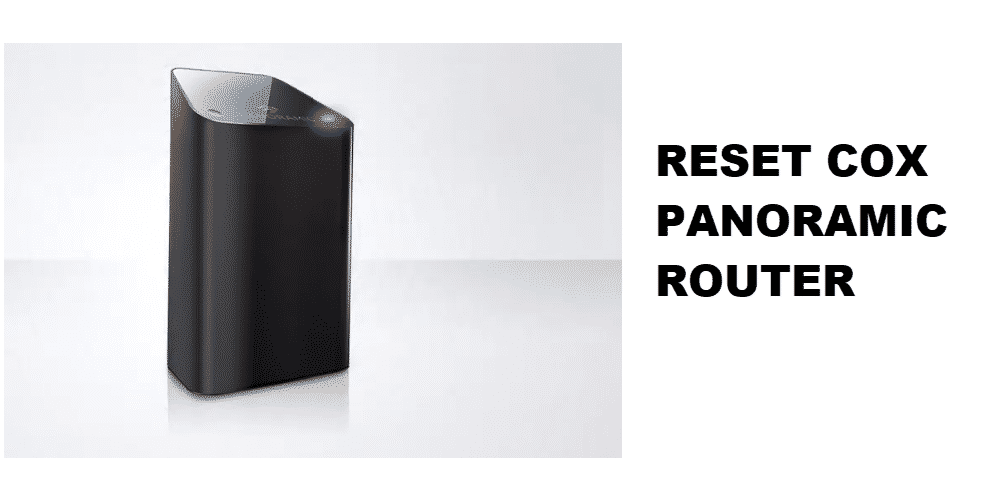 Cox Wi-Fi internet is one of the fast-serving internet connections. Their Wi-Fi Panoramic routers are quite appreciated among the Cox Cable users. Unfortunately, the slow Wi-Fi issues and even the disability of the internet occur at the worse possible times. Once you face such issues, all you think about is "resetting", "rebooting, or "restarting" your wireless Cox Panoramic router. However, Cox users usually stay confused about the correct way to reset their panoramic router. Some even wonder if they should go for a "reset" or not. In this article, we will guide you through your Cox panoramic router and tell you the correct ways to reset it.
Do I Need To Reset My Cox Panoramic Router Or Not?
Most of the users contact their ISP or their internet broadband when they experience their usual speeds are going down. On the other hand, few like solve internet or Wi-Fi issues on their own. We happily empower them to do the troubleshooting precisely. 
How Do I Reset My Cox Panoramic Router?
Before you think of resetting your router, you must know if the faulty router needs to be "reset" or the "reboot" / "restart" will do. Well, this is one good concern. 
First, you should try restarting or rebooting your Cox Panoramic Router before you decide to reset it. Here is how you restart or reboot your Cox Panoramic Router.
Unplug your cox panoramic router/modem from the main hub or power outlet. Make sure that you don't just turn OFF the device. You need to power-cycle the entire connection completely. 

Wait for 20 to 30 seconds.

Now plug your router back in.

Leave all the previously connected devices to turn back ON.

That's it, your router is rebooted/restarted. 
Doing this process may seem simple, but it can solve numerous internet issues and other connection problems within the blink of an eye. Moreover, you wouldn't have to face the inconveniences that come along with your "reset" Cox router.
Ways To Reset Your Cox Panoramic Router:
It happens very rarely that you feel the need to reset your router as the rebooting is enough to solve the extensive issues. But sometimes restarting doesn't help enough which is why you need to reset your router.
Note that with your router being "reset", you lose all the previously saved changes including the devices connection info, password, etc. This is why you have to reset your ID and password again after you reset your router.
Here is how you reset your Cox Panoramic Router properly:
Locate the "reset" button on your cox router.

Hold it for 5 to 10 seconds.

As soon as your router turns on, connect it to the internet (more preferably, use Ethernet cable).

Use the default SSID and password to connect the internet.

Verify on the Cox web that your router/gateway is activated on the Cox network.

Go to the admin portal and sign in using the admin ID and password.

Type your new password in the updated admin portal after typing the current one.

Re-enter your password again in the second turn.
Your cox panoramic router is successfully "reset" now.