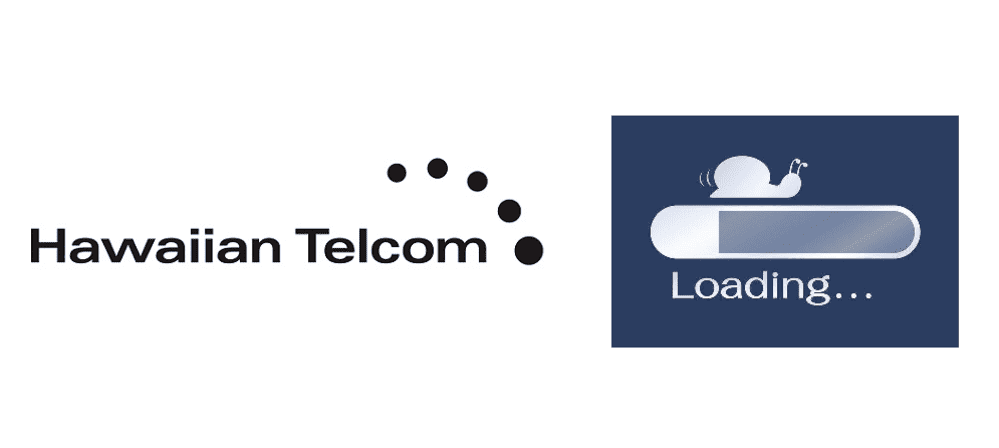 If you are an avid user of Hawaiian Telcom Inc. then you know that they claim to be the fastest Internet Service Provider in Hawaii. They provide an impeccable internet speed and offer download speeds as fast as one gigabyte and upload speeds that are at 300 Mbps. With this speed, you can easily stream in HD, download files and browse without any complications.
However, sometimes, users complain about the service being slow from time to time but that does not mean that Hawaiian Telcom is unreliable.
Hawaiian Telcom Internet Slow (Troubleshoot and Solve)
Below are efficient ways to help solve your slow connection with Hawaiian Telcom internet.
1) The Basics
Always do the basic steps first to see if that fixes your issue. This step consists of taking care of the modem and the router. First, check if the router's placement is causing the complication by moving it around the house. Check at which spot you get the best signals and performance.
If your internet works better and faster when you place it somewhere else then your slow Hawaiian Telcom internet problem is fixed. There are two types of routers. One type of router has antennas on the outside; where you can easily see them and move them. The other has antennas internally.
Now, if your router has antennas on the exterior then you should try moving them and making sure they are perpendicular to each other. However, if the antenna is in the interior then it is going to take a few tries to get this correct. It has been recorded that moving the router vertically or horizontally helps.
2) Upgrade Your Internet Plan
Sometimes, the internet plan you are currently subscribed to and using is not enough. When there are plenty of people relying on one internet connection, you are bound to run out of bandwidth due to many reasons.
Whether it be streaming in HD, playing video games, or browsing. When multiple people are using an internet plan that was designed for a single person, it is not a surprise that your internet connection falls through.
However, Hawaiian Telcom Internet provides its users with such wonderful plans and packages that upgrading might be a better option for you even if its not the root of the problem. However, if you find your plan to be the suspect of your poor connection, then check Hawaiian Telcom's website for plans that are affordable and suitable.
3) Test Your Internet Health
Once you have established that there are no basic solutions to your slow Hawaiian Telcom internet issue, then it is time to bring out the big guns. Check your internet's health through an application called M-Lab.
This is a straight forward test that checks your internet speed and makes sure if your internet service provider (ISP), in this case, Hawaiian Telcom, is providing you with an outstanding connection no matter what you are accessing through the service. If you are wary of your ISP then you should invest in a good virtual private network (VPN) to further mask your identity and alter your traffic.
4) Giving Up
Once you have done all of the steps mentioned above and your connection continues to be clunky then you should do the last step. Give in and contact your Internet Service Provider (ISP). You have done enough to troubleshoot and solve the issue, however, after all this, it is evident that the issue is not on your side.
Since you are paying for the service, it makes sense to contact them and ask them for their two cents on this issue. Their representative will guide you and hopefully, help you fix the issue.
Conclusion
Sometimes, you need to call a Pro to help and there is no shame in that. However, make sure that you try all of the cost-free options listed above to fix your slow Hawaiian Telcom internet.