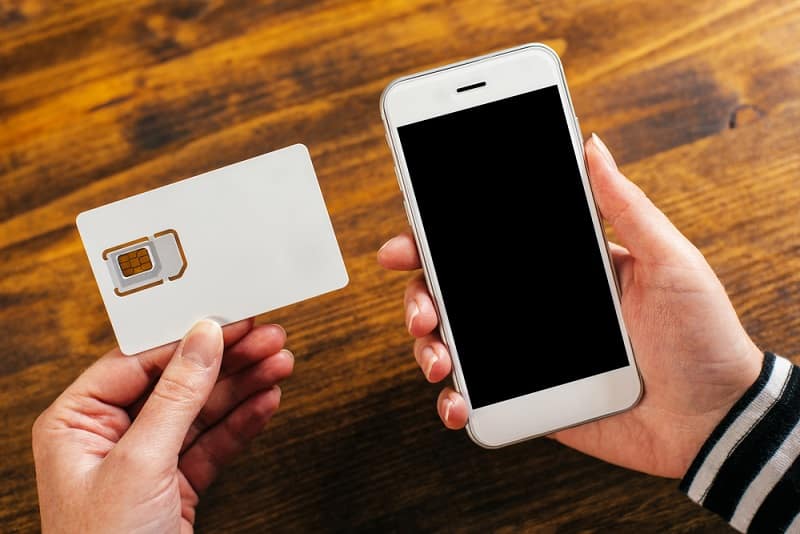 An integral part of mobile wireless telephony devices worldwide, the subscriber identification module (SIM) "card" is in truth an integrated circuit made from PVC and embedded with semiconductors and electrical contacts aka "pins." They're found inside all GSM devices and in newer CDMA devices utilizing LTE technology. The SIM card serves as a secure repository for an international mobile subscriber identification (IMSI) number and its related key, which identifies and authenticates a subscriber's mobile device.


Global SIM Card
"Sim" of Its Parts
The SIM card functions as part of a Universal Integrated Circuit Card (UICC) and is transferable between different mobile devices. Each SIM card contains a unique serial number (ICCID), security authentication, international mobile subscriber identity (IMSI), temporary data specific to its local network, a list of services a user can access and two passwords: a personal identification number (PIN) and a personal unblocking code (PUC) to unlock the PIN.
Initially specified by the European Telecommunications Standards Institute, 3rd Generation Project Partnership (3GPP)—the consortium behind LTE (4G), UMTS and HSPA (3G) standards—has since taken the helm in further developing SIM and UICC. Full-size SIM cards—3.37 in (85.6 mm) x 2.13 in (54 mm)—were first introduced in 1991, followed by the mini-SIM (1996), the micro-SIM  and the nano-SIM.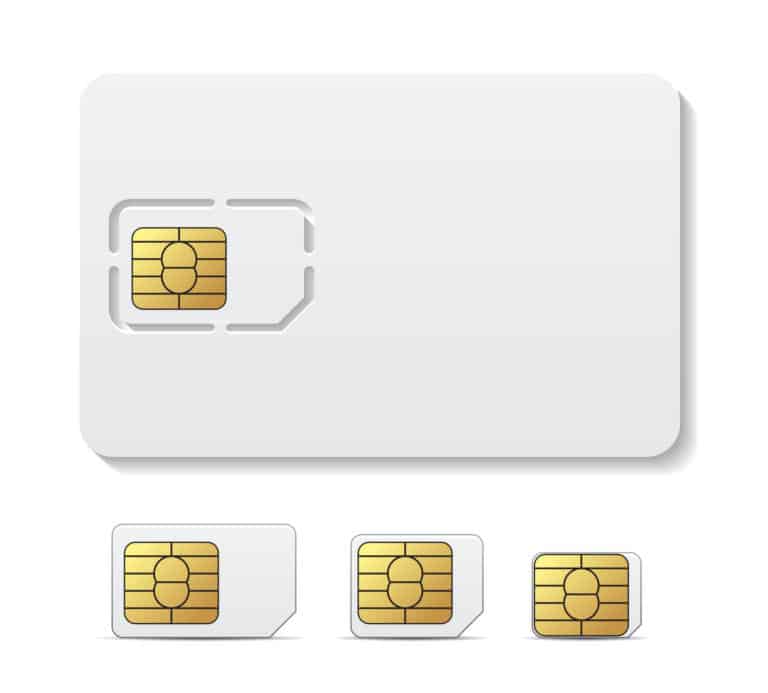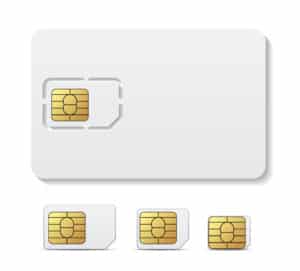 If you have a 2G or 3G "dumb" cell phone, it almost certainly has a mini-SIM. The micro-SIM card made its debut in April 2010 with the original iPad and soon followed by iPhone 4 in June. The nano-SIM card first appeared in October 2012 with the iPhone 5.
Why Do I Need a Global SIM Card?
Ever used your mobile device while abroad? Did you require resuscitation upon receiving your bill after you discovered how much your mobile carrier gouged you on roaming charges when you used your phone outside the country? Fortunately, you can remedy this situation by purchasing a prepaid "travel SIM card" before departing for that continental vacation or  South Sea cruise. You'll know beforehand each country's or region's rates for data usage, customarily prepaid per megabyte (MB), before uploading your travel vid to YouTube. Be aware that there's usually a separate charge for the SIM card in addition to the pre-paid MB of data you purchase.
Lots of travelers choose this option, and who can blame them? It's natural to want to tackle this issue before jetting away to distant climes as it leaves one less hassle to deal with upon arrival. But it's way cheaper to buy a SIM card once you reach your destination. Look for rates that average $0.10 and less per MB. Reputable vendors such as Vodafone (UK), Bouygues Telecom (France), Drei (Austria) and YesOptus (Australia) all have rates below that threshold. With quantities sold in increments of 250 MB, 500 MB or 1 GB, you can choose a plan right for your mobile device travel needs.
Take a few minutes of Internet research to find a retail provider near your hotel—Vodafone is particularly ubiquitous in the UK—before departing. It's well worth the time and money. If purchasing a travel SIM card in Europe or Oceania is the biggest obstacle you'll overcome while abroad, it's safe to say that you'll have a stress-free trip.
Global SIM Cards for 3rd World Travel
Your intrepid blogger recognizes that travelers frequent destinations besides English-speaking countries, places where unfamiliarity with languages and customs could interfere with the procurement of a travel SIM card. In some countries, retailers want a look-see at the tourist's passport before allowing a SIM card purchase/activation. And then of course there's the interval between point of purchase and SIM card activation. Too, some countries—even civilized places like Japan—don't permit prepaid SIMs for phone use (data only).
If you're going someplace off the beaten path, consider Know Roaming, which offers unlimited data in over 90 countries and "great" rates in over 200 countries. It comes with a free WhatsApp for use everywhere. The KnowRoaming Global SIM Sticker—available for $30 with $10 free credit included—transforms your "home" SIM into a "travel' SIM. It remains in your mobile device and activates whenever you travel. With the Global SIM Sticker, your tablet or phone automatically and seamlessly connects to local networks whenever needed and it has the optional "ReachMe" call forwarding service that receives all your calls regardless of geographic location.
They also sell a Global SIM card for $10. Their app keeps track of your prepaid balance, includes a rate calculator for use in all 200+ countries where they operate, real-time usage tracking and you can view your free US and/or UK phone number with the option to purchase other foreign numbers.
In addition to Know Roaming, other reputable companies offering global SIM cards include OneSim, WorldSim, KeepGo, GoSim and GigSky. Each comes with a variety of plans; some offer data only.
World Be Free
While not as comprehensive as Know Roaming, FreedomPop's Global SIM card goes one better: it offers 100% free 200 MB of data per month on any supported smartphone device. Currently it covers both the U.S. and just about any European country you can name. Coming soon are Latin American countries Mexico and Brazil, Russia, a number of Asian countries (India, Vietnam, Thailand, Philippines, Malaysia, et al) and South Africa. By the end of 2017, coverage is forecast to include over 40 nations.
When in the U.S., FreedomPop's Global SIM card receives calls and texts from anywhere with no restrictions. To place international calls, subscribers must join an international calling plan. Currently, users cannot send outgoing international texts. FreedomPop receives a 3G and 4G data connections nationwide across the U.S, the U.K and Europe.
When abroad in a FreedomPop-supported country, users can receive calls to their U.S. number and dial out to "local" U.S. numbers. Calls to international numbers still require the international plan, even if the caller is located in that country at the time since the phone number is a U.S. number. As in the U.S., users receive texts without restriction but can only send to texts to U.S. phone numbers. User receive 3G (and 4G when piggybacking on 3 Mobile's network) in all supported countries.
As the YouTube video below explains, to receive free FreedomPop service, subscribers must downgrade to the Basic 200 Free Plan and deactivate Premium Plus service—details we explained previously in our earlier article on FreedomPop. Remember Sprint's Family & Friends program for landline long distance? (If you do, you're showing your age.) FreedomPop has a similar program called "FreedomPop Friends"; for each friend enlisted a subscriber will receive an additional 50 MB of data, up to 500 MB.
Coda
When it comes to SIM cards, should one "go local" or "go global"? It all depends on where you're going. For an American, just about any country in Europe sells local SIM cards for use with GSM-type mobile devices (or conversely, any part of North America for a European). It remains a highly economical option and is a usually hassle-free procurement. Elsewhere, an international SIM card would be the way to go, particularly for those visiting a bevy of countries on one trip or for the busy business traveler. Global SIM cards are more convenient and are certainly much cheaper than the roaming rates your home cellular carrier charges.
But it's hard to beat free and if one is willing to accept limitations on outbound calls and texts, FreedomPop is the ticket to cheap mobile device usage without the need to search for Wi-Fi hotspots.