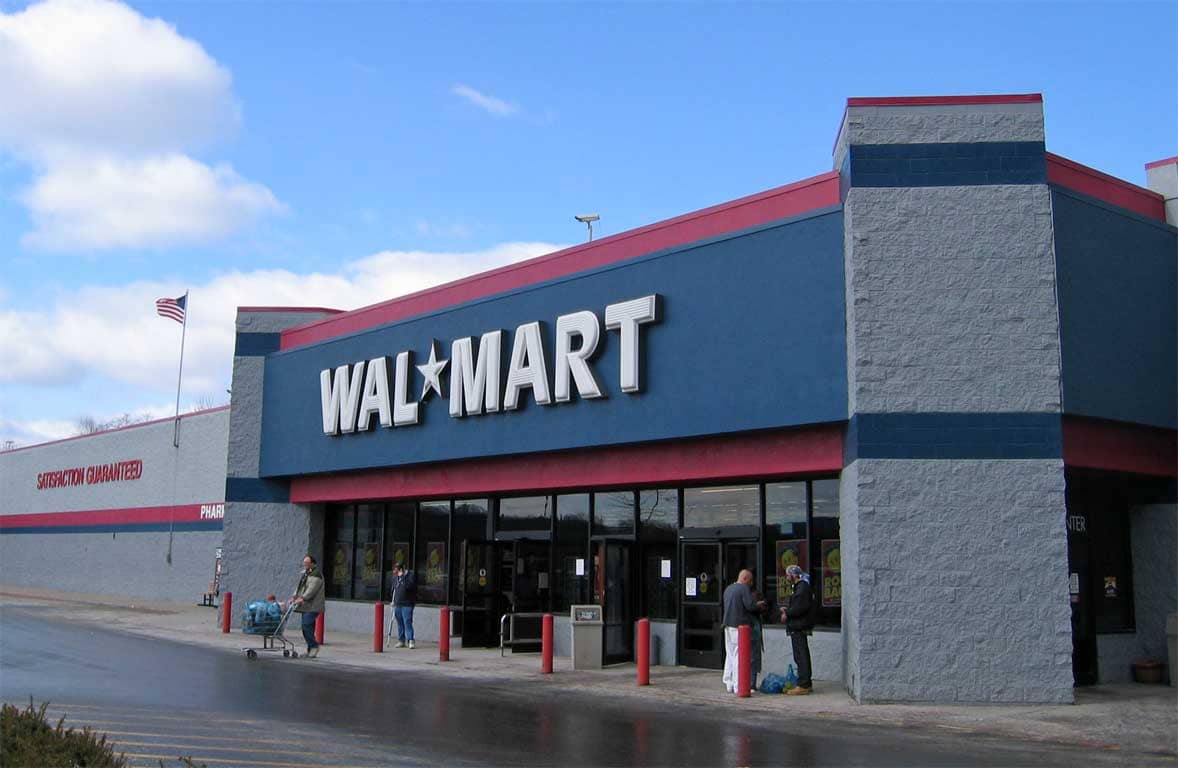 Internet is a necessity these days and many stores, malls and other outlets provide internet facilities to their customers for their ease. "Does Walmart have WiFi?" the answer to this question is, yes. It can easily take 2-3 hours of your whole day when going to a big shopping market like Walmart.
Does Walmart have WiFi?
Luckily, Walmart offers its customer free WiFi. It all started in 2006 when they first introduced free WiFi access for their customers within the range of the mart only. This WiFi availability not only enhanced marketing but also the overall shopping experience was set to another level.
It made the company the largest world's corporation, by boosting the overall sale of the most items. They not only provide free internet service but also added various WiFi devices like modems and routers for their customers. No password is required to connect to their WiFi network called, "Walmart WiFi." They also provided restrictions for users who misuse this privilege.
 How to connect to Walmart WiFi?
Most of the Walmart stores have free WiFi, so, you can easily connect on your phone or laptop. All you need to do is:
Go to your setting and select WiFi.
If the location you are at has WiFi then look for "Walmart WiFi" and select it.
This should automatically connect you to the WiFi without the password required. There definitely is a range limit, however, and most of the stores have no internet access in the parking lot. Your device automatically saves the previously connected network, and when you re-enter Walmart it gets connected by itself. If it doesn't connect follow the steps above.
Walmart's WiFi restrictions:
Walmart limits the access of the Internet from abusers who download copyright material or try to access any adult content by monitoring all your activity when you connect to its internet network by agreeing to all the terms of use. Thus, it plays a great role to limit any type of harm to the other person.
What data does Walmart monitor on your device?
It starts by tracking your location and monitors your activity and content, such as the web pages you try to access. When you connect to Walmart Wi-Fi they cannot only see who you are but also your IP address.
Walmart's WiFi terms of use:
Walmart's WiFi terms of use have limitations regarding sharing your data. It can only share your information if
Is required by the government or law authorities.
To prevent any kind of physical harm or any financial loss.
To internet service providers in case, there is any problem regarding the functioning of your internet.
For any investigative or as a requirement against any violation.
In case of selling or transferring its business. Walmart provides high-speed internet with privacy guarantees, for the ease of its customers
Walmart family WiFi app:
Walmart has made the experience of connecting to its free WiFi more easy and convenient by introducing an app called "Walmart Family WiFi App". This app provides a free and automatic connection to high-speed internet for the convenience of its customers.
By minimizing your cellular data connection this app provides the internet when needed only. This whole package provides its users with a more strong connection with such no additional costs.  It also provides hotspot and Walmart keeps monitoring them by keeping the strength of the signals in check.
They also have a system by which you get informed if somehow there are some connection issues. After searching the hotspot availability in your area you can easily connect to it by agreeing to the terms and conditions set by them for the sake of safety and privacy.
Is it safe to connect to its WiFi?
The answer to this question is yes as they consider the safety and privacy of their users very seriously. Their internet has been used by millions of people and there has never been a single major bad experience regarding it. WiFi access is a lot better than cellular data usage as it stops working when one goes inside or in the basement of the building.
Also, WiFi connections are more reliable than wireless internet access and with no cost is what makes it more appealing to connect to.  Through their free internet, one can have every type of information needed which makes the environment more comfortable.  Customers can not only read reviews about the products they want to buy through the internet but also compare the prices of the products online.
Under today's circumstances, Walmart is providing complete support to its users not only by making sure they get high-speed internet but also by providing great internet offers for their customers. Especially for paid active customers as they get additional benefits from them.
To know about the benefits they are providing they ask to text to 611611. Walmart has also been considering providing 5G service for its employees and users to make their experience more rewarding. It will be a next-generation internet service with a faster and easy connection.
They are planning to provide more and more free services in areas of Walmart stores where it is yet not available. Walmart has worked with different companies in providing reliable internet service for its customers and with the "purple network," their overall service got more reliable as the users had to agree to the terms and conditions once a year rather than it showing up every time they try to connect.
You will be able to connect to "Walmart Free WiFi" for free only if Walmart's internet connection is available in your area. It is easy to connect to its WiFi but they do have some restrictions for the sake of safety and privacy. They have specific "WiFi terms of use" which you have to agree in order to get connected to their free service.