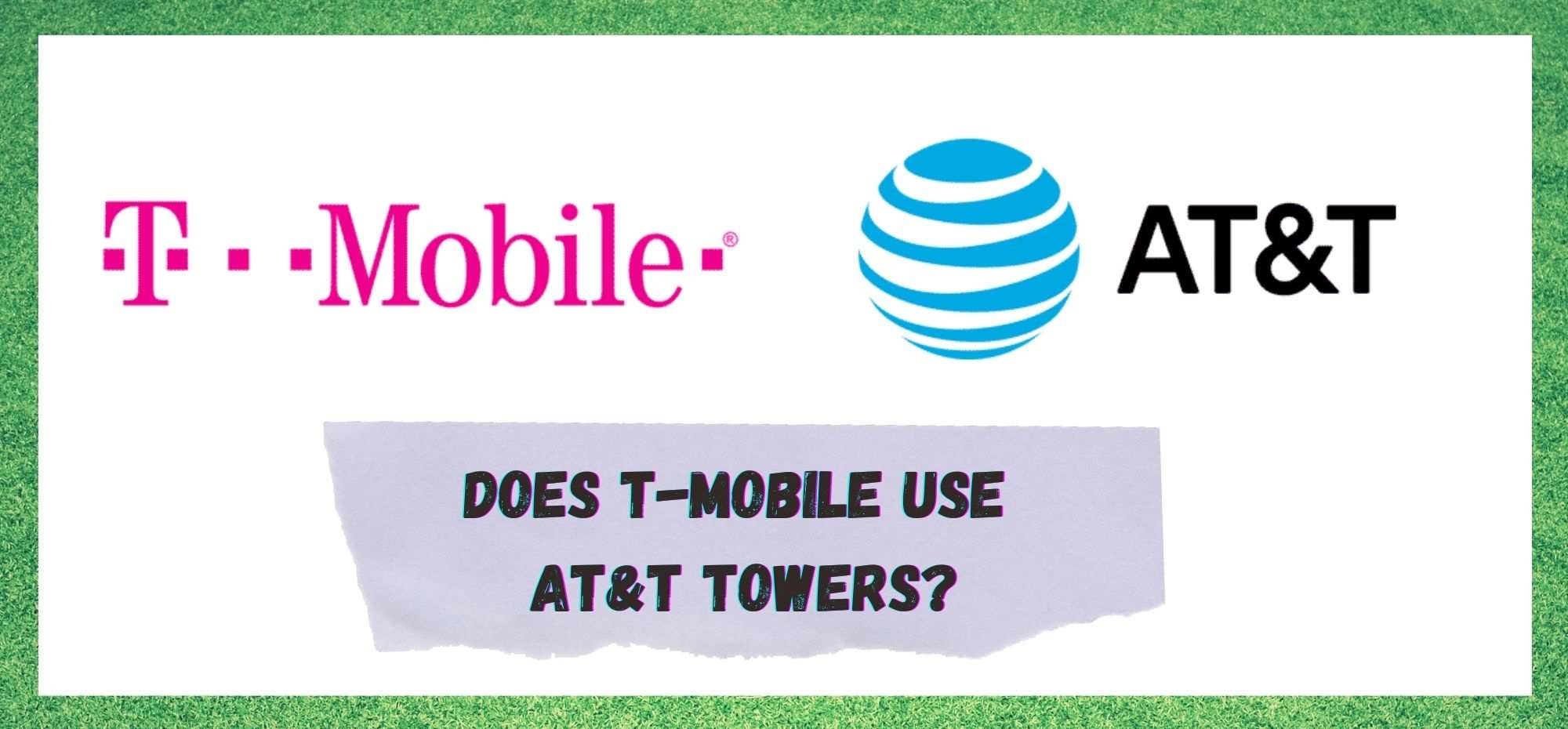 With over 104 million subscribers, the telecommunications giant from Germany expanded its operations to the U.S. in the beginning of the century. Employing more than seventy-five thousand people, T-Mobile U.S. is matched in revenue only by AT&T and Verizon in American territory.
When it comes to coverage, though, T-Mobile is not at the same level as AT&T, a fact which served as an incentive for the former to merge with SPRINT.
The merge has definitely worked in favour of T-Mobile, which became much more present in the country, but it still was not enough to take the first place as a network provider. With its outstanding presence all over US territory, AT&T has towers strategically positioned to deliver top coverage to its customers.
Such presence keeps AT&T on the top of the league as a provider, but due to the growing presence of the merged duo, T-Mobile and SPRING, a question arises: Is T-Mobile using the coverage equipment of AT&T in its attempt to reach more customers in the country?
In this article, we will analyse the usage by T-Mobile of AT&T towers in order to reach a new level of coverage in the U.S. So, bear with us to learn all the details within.
Does T-Mobile Use AT&T Towers?
Never Heard Of Networking Towers?
First things first, so let's get to understand what a networking tower is, since not everybody is acquainted with the equipment companies use to deliver their services nowadays. A telecommunication tower is a group of antennas placed together as a system that receives and broadcasts network signals.
That means that, in order for a customer to have coverage on a mobile, computer, laptop or tablet (pretty much any electronic device nowadays is connected to some form of network), there has to be a tower somewhere nearby.
Also, it is exactly the amount of towers installed all around the country that makes AT&T excel in coverage.
With so many towers installed everywhere, newer companies that are investing in broadening their coverage have but one resource: to use the towers owned by other companies. This happens more often than we know, since the costs of delivering signal from their own towers is extremely high.
Imagine if every network provider decided to install their own towers all over the immense territory of the United States? First of all, many of them wouldn't even have the means to install so many towers and servers, and second, the country would be overrun by ungainly network towers!
Because of this, companies like T-Mobile can always make use of other companies' towers and deliver better coverage without going bankrupt doing so.
But How Does It Happen?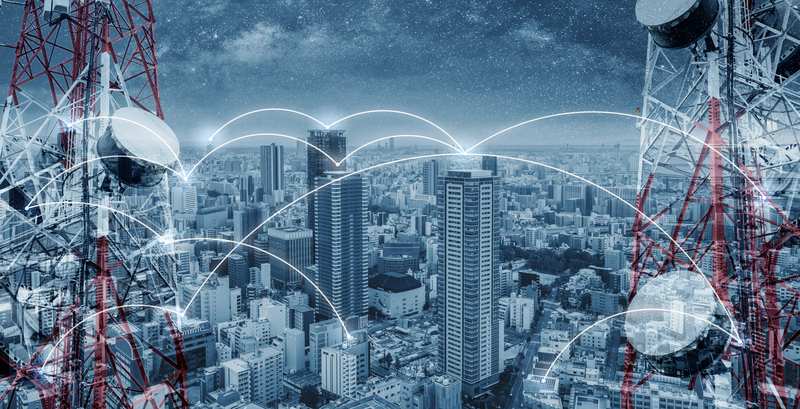 Once it's understood that network towers are not used only by one company, let's understand how the whole thing happens. As companies that are arriving in this ever-competitive telecommunication market need more affordable options to deliver signal throughout the territory, their best option is to share network towers.
In the case this article is analysing, for instance, T-Mobile opted for using their capital to enhance the quality of their hardware and deliver stronger and more stable signal since they were able to use other companies' towers.
By now you are probably wondering how often that happens. So, let us tell you that some towers are shared by five or even more companies – and that is not even a rare occurrence.
Although it may seem so at a first glance, the fact that companies share towers does not necessarily put their signals at the same level. Sharing a tower does not mean that all the companies are using the same network signals. On the contrary, each company has its own set of hardware that receives and broadcasts their signals.
In the business, these specific broadcast systems are called signal pathways, and each company has their own set. This is actually what makes each company have a unique range of signal. So, do not expect the same quality or stability of signal from all companies that share a tower.
Since it is the equipment, or hardware, which actually makes the difference in the quality and stability of the signal broadcasting, that is where companies put their money. The better their network hardware receives and distributes the signal, the more users can trust their connections will work as promised.
Let's Take A Look At The Particulars Of AT&T And T-Mobile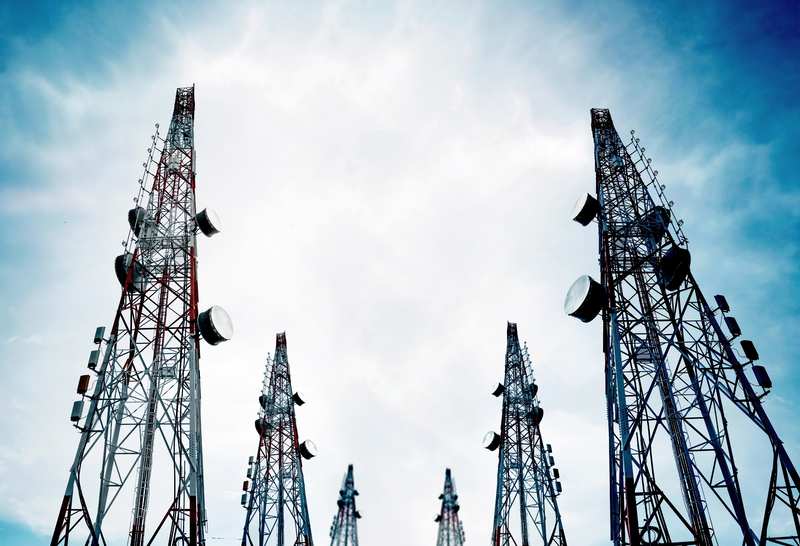 As mentioned above, it is not really the tower that makes a difference in the quality and stability of the signal for network providers, but the hardware.
Considering that factor, two companies that share the same tower but have different cellular hardware may deliver different qualities of signals to their corresponding users.
In the concrete case herein, it actually happens that T-Mobile shares towers with AT&T, particularly in areas where the former does not have any of its own network towers. Surely, by not having a tower in a specific part of the country, T-Mobile will look for a way to still deliver network signal to its users.
Since AT&T already has a larger set of towers installed in these specific areas, T-Mobile chose to simply lease them so that customers can roam on AT&T signal carriers. That is even the case with other companies, since T-Mobile leases towers not only from AT&T in an attempt to deliver the best possible signal.
On its website, T-Mobile offers a complete broadcasting map where customers can check if their area is covered by the company's system or if the towers belong to other companies.
Apart from that, users that have difficulties locating which kind of system is running on their areas can also recur to T-Mobile's customer care service to enquire about their coverage.
Should you consider yourself a bit more tech-savvy, go to the company's FAQ (Frequently Asked Questions) section to check if someone in your area has already placed an enquiry.
The Last Word
We can conclude that T-Mobile uses AT&T towers, but that does not mean it happens everywhere in the country. As T-Mobile has a number of towers spread throughout US territory, it is not always necessary for them to lease other companies' antennas.
Take a look on their map to find out if your area is being covered by their own system or if other companies are involved in delivering the signal you get on your devices.