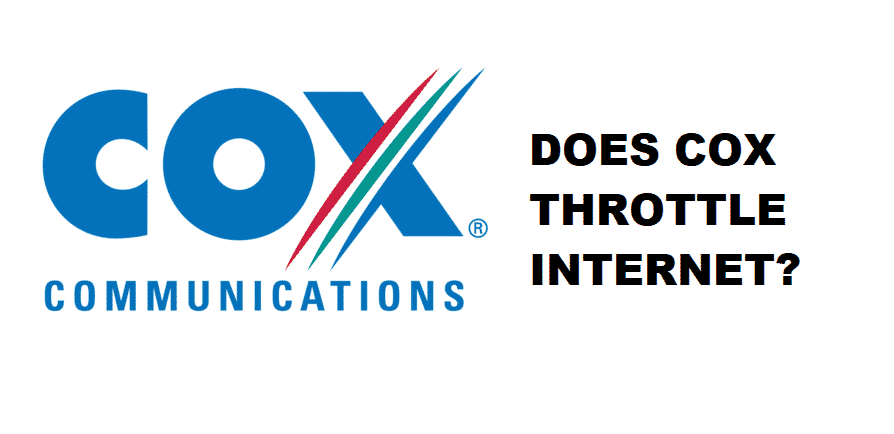 COX doesn't generally release their speed figures and what they offer is a complete home plan. That is why you can get confused at times, seeing your Internet speed might be going down at several intervals. For most normal users, COX is pretty fair as you don't have to face much of a hassle using COX and it can go well with fair usage of the internet any day. You might not even feel the speeds going down. However, in several instances when you are streaming or having some extensive use of your internet connection, you might feel the speed going down. A fair answer to this question requires some elaborative insight.
Does Cox Throttle Internet?
Official Answer
According to their official sources, Cox does not block, shape, or throttle internet traffic. That is the official answer on the website to any such allegations. But they also have some fair usage policies and fine prints that most people don't read about while subscribing to the service.
Popular Opinion
According to the popular opinion of Cox users, they do throttle the services. Sometimes the services of the entire neighborhood are throttled to keep extensive usage of the internet in check. This is not coming just from the hearsay, but most of the people who have made such claims come from an IT background.
People have complained about the forums, and COX support pages that their internet speed feels to be throttled at times of usage. There can be other reasons for that as well, as there might be some traffic load issues on their servers during the times when the internet is widely being used and all kinds of stuff.
However, if you are still worried about throttling, and want to check if your internet is being throttled, you can follow an easy process for that.
How to Check?
To check if your internet speed is being throttled by your service provider, you don't need to have any extra tools or software. All you are going to need is a speed test service that you can rely on and some VPN. You can also use free services for both speed test and VPN and it will all be good for you.
To start with, you need to run a speed test with some reliable application or website to check your internet speed. Make sure that you note the speed with you to compare it with the results later.
Now, you have to enable your VPN as it will mask your data traffic on the internet from your ISP. After you have enabled the VPN, you need to run the same test again and note the speeds you are getting.
If you see a considerable difference in the speed before and after enabling VPN, that means your internet is being throttled by your ISP. You can use VPN to tackle the issues in the long run and have the best of your Internet speed at all times. A minor difference of an MB or two can be neglected as well, but if there is a huge difference, you know what to do.