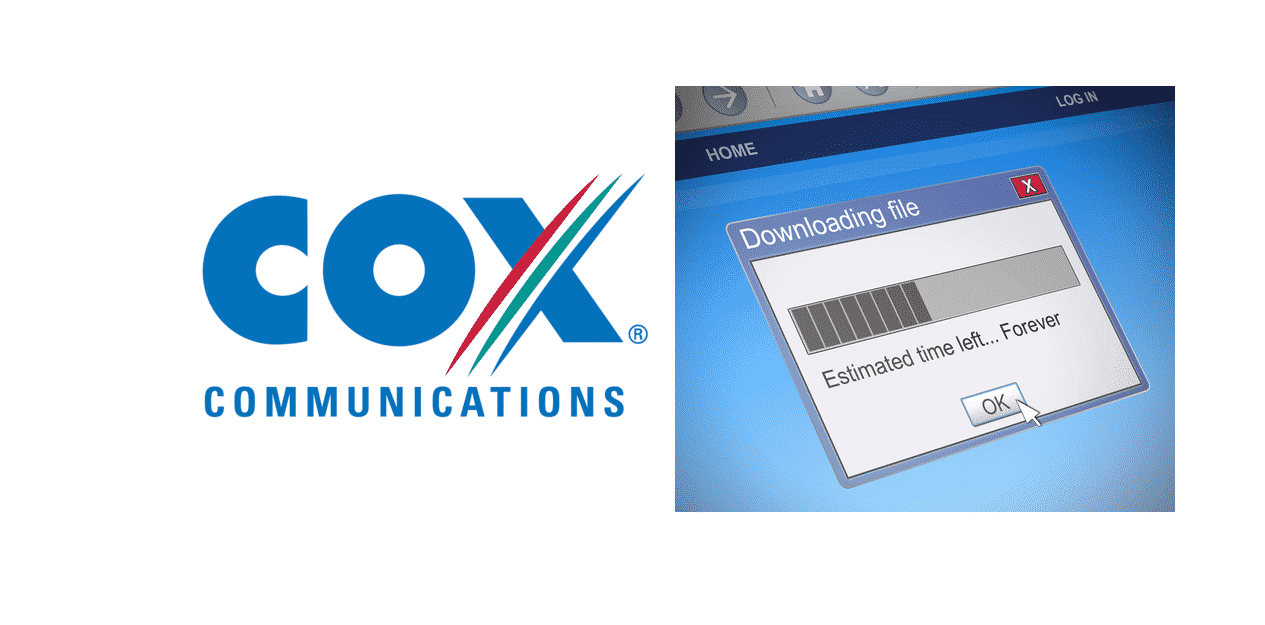 Cox Communications company is responsible for providing cable television and internet services to many countries. It is one recognizable service that consistently offers good connection speed. However, the amount of consumers' complaints regarding slow internet speed Cox is getting indicates that the Ethernet connection is going through speed crisis.
Facing slow internet is one unavoidable issue. From browsing actively to streaming your favorite show, every internet activity requires high-speed internet to work smoothly. Therefore, the outage of many data services can drain someone quite quickly.
Cox Cable Company, which was used to be known as Cox Broadcasting Corporation and Dimension Cable Services, officially declared one reason for the company failed and stuck internet connection. The increase in data usage is causing a lot of people the speed problems. Excessive usage of data can potentially throttle your internet connection.
As long as the slow internet connection persists, there exist some troubleshooting and resolving ways to address a slow internet connection with your Cox cable.
How To Troubleshoot Cox Slow Internet Connection:
Someone experiencing slow uploads and downloads of their file transfer, webpages loading issues, and continuous failure of loading of many websites would jump to one reason. There are chances that physical problems, usually having cables and networks, might be the root cause.
By following the mentioned troubleshooting procedure, one can permanently remove the slow internet connection problem with Cox.
Step # 1: Reboot Network Connection:
Rebooting should be the first thing to do when addressing any slow internet issue. Follow these simple rebooting steps:
Switch all the equipment off. From computer to every running equipment, turn them all of
Unplug your router and modem at a time if you have them.
Wait for 30 seconds.
Plug back the modem.
Wait for two minutes.
Please wait for the lights to indicate that they are synced.
Plug the router back in.
Turn the computer on.
To carry out step # 2, you need to consult your documentation of software to follow instructions.
Step # 2: Disabling Firewall
Go to your computer settings.
Disable the firewall.
Check if disabling the firewall worked, if it didn't then continue to follow Step # 3. However, if the issue did resolve, then check the firewall settings to make sure the ping is enabled by reactivating it.
Step # 3: Examination Of Cables
Make sure that all the devices, along with the cables, are connected firmly and not are lousy. Look out for the wires to the modem or router, as well as the cabling between them. Make sure they are not loosely connected or damaged.
Upon examining the damage, hustle to replace the damaged cable. To be 100% sure, start validating the wires and connections to be secured.
Step # 4: Run A Speed Test
Carry out the following steps to complete step # 4:
Between the wired connection from your computer or laptop to the Gateway via your Ethernet, run a quick speed test.
Test your internet speed using Cox Business Internet Speed Test.
Keep your connections under testing for a minute.
Upon completion of the test, note down the Download Speed and Upload Speed.
If the Download and Upload speed matched your contractual rates, then do not proceed to step # 5, only contact your IT Administrator for seeking additional support.
Step # 5: Contact Cox Business Helpline
However, if testing speed didn't match your contractual speed, then it is high time you contact Cox Customer Support via their official website: www.cox.com/business/contact-us.html to seek further assistance.
Permanent Solutions To Solve Slow Internet Connection With Cox:
As a matter of fact, a wired internet connection is supposed to work superfast and exhibit the fastest speeds. However, from the experience of so many people around the globe, the Ethernet connection can get slowed down. It can be due to several external factors. While most of the time, it can merely be our careless concern as well.
As today's technological era is much oriented towards wireless connections, it has become necessary to know how to optimize in-home Wi-Fi for the fastest speed and robust connectivity.
The following solutions are the permanent cure to slow internet connection. They would also help in improving your Wi-Fi connection.
1. Correct Placement of Equipment:
Make sure to place your Wi-Fi modem or router and wireless extender in your home's central location. Keep it a bit away from the disturbance and interference from metallic objects such as mirrors, cordless phones, and microwaves.
You are recommended to keep your modem at an optimal location, which might be the second floor of the building. Be double sure about keeping the Wi-Fi equipment unobstructed and at a height.
2. Maintain Robust Security:
Security comes first while concerning about any technical issue with internet connections. By having a truly secured in-home Wi-Fi network connection, one can be well protected from others who are trying hard to get connected to your Wi-Fi. By establishing a secure connection, you are safe from losing your bandwidth and data and reducing internet speeds.
The recommended setting for the Cox consumers is to use Wi-Fi Protected Access II (WPA2), the most secure connection. However, WPA2 is suited for 802.11n and 802.11ac Wi-Fi standards.
Note it down that Cox Panoramic Wi-Fi Modems have already gone through configuration with the help of Wi-Fi and its security settings.
3. Usage of Compatible Equipment:
Using old and outdated modem can be the hidden reason behind causing you endless irritation. Replace the old equipment ASAP with the latest ones by checking Cox Certified Cable Modems.
4. Panoramic Wi-Fi Pods:
Panoramic Wi-Fi pods pair with a Panoramic Wi-Fi gateway while being assisted with the Cox Panoramic Wi-Fi App to make up a mesh Wi-Fi network. These Mesh networks play an active part in increasing Mesh Wi-Fi network coverage. Remember that this network mesh doesn't increase internet speeds; however, it would help to eliminate the dead spots where Wi-Fi coverage drops.