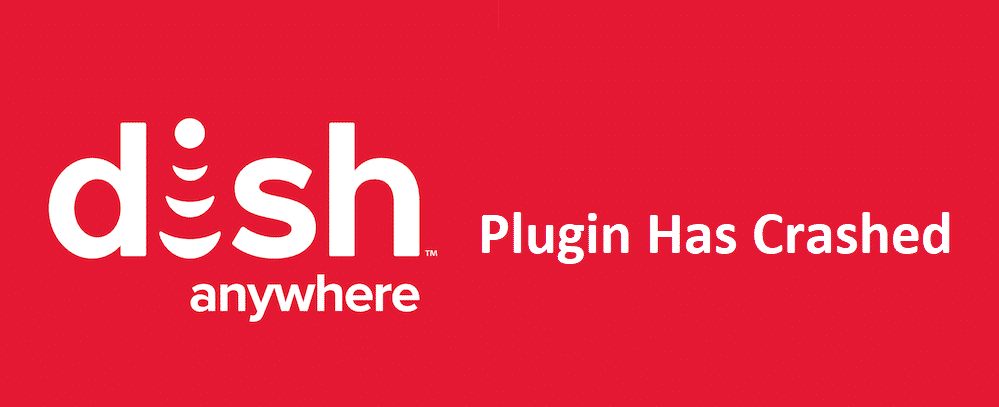 Dish network is one of the best service providers available in the market. It offers the Dish Anywhere app on iOS, Android, and PC.
You can have your entertainment time using the Dish Anywhere app on your PC and smartphone. Unfortunately, many Dish network customers complain that their Dish Anywhere plugin is crashing, and they are unable to make it functional.
Dish Anywhere Plugin Has Crashed
In this article, we will produce some workable and implementable troubleshoots that will help you out to remove Dish Anywhere error. The following remedies will smoothly connect you with the Dish Anywhere app.
1) Dish Anywhere Plugin Crash Due To Windows 10
One might have updated some utility software of Windows 10 recently and started confronting Dish Anywhere app crashing. There are some credentials present that Windows 10 utility updates hinder the functioning of other apps. To remove the bottlenecks, you must uninstall Windows updates.
Go to the control panel of Windows 10 and select add and remove programs. Mark recently Windows updates and click on uninstall. As new updates are no more on your PC, you can run Dish Anywhere app and start enjoying your favorite shows.
2) Uninstall and Reinstall Dish Anywhere App
One of the main reasons for crashing any app is that the application files have corrupted due to a virus or some computer malpractices. If you want to make the Dish Anywhere app working, then first, uninstall Dish Anywhere app and restart your PC. It will allow your system to inspect every program. When your PC starts, reinstall Dish Anywhere app. It will surely help you stop Dish Anywhere from crashing.
3) Check Dish Anywhere Update
It is frustrating when you want to spend your quality time watching a favorite movie or show on the Dish Anywhere app. But suddenly, your app starts crashing. The Dish Anywhere app, like other apps, crashes due to the old version. Your Dish Anywhere app may be crashing due to this reason too. Therefore, check Dish Anywhere application update on Appstore or Google Playstore and start updating your app.
4) Alternative
If Dish Anywhere is not working on your PC due to any reason and you don't have enough time to make it correct. Then you can use Dish Anywhere app on your mobile phone. Indeed, Dish Anywhere crashing is seen on PC only, and there is no complaint of Dish Anywhere app failure on smartphones. You have access to entertainment through the Dish Anywhere app.
Conclusion
In a nutshell, we have provided in this space some workable troubleshoots that have the potential to stop Dish Anywhere crashing. Among all the hacks, the most reliant solutions are uninstalling and reinstalling the app, application update, and Windows system check.
This article has provided important and useful hacks to do away with unwanted Dish Anywhere crashing from your PC. We will encourage your response and queries in the comment section and love to reply to you with profitable information