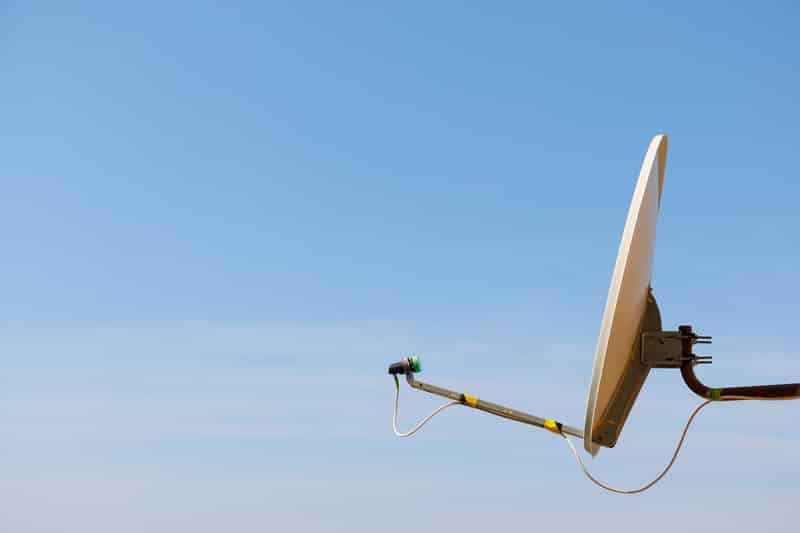 While using a satellite dish can help you stream your favorite TV channels, a dish will occupy most of the space you have on your roof. If you are moving your stuff, getting the satellite dish moved can be quite a chore. Not only do you have to get in touch with the provider, but you will also have to pay extra bucks. This is why a whole lot of users have been asking whether they can move the satellite dish on their own. If you are also someone with the question "Can I move my satellite dish by myself?" in mind, then here is everything to know!
Can I Move My Satellite Dish Myself?
To answer the question, yes you can definitely move the satellite dish completely on your own. In fact, it should be quite straightforward and easy. Even though you might be scared of moving it for the first time, there's really nothing to be worried about.
The only thing that you will need when moving the satellite is access to a user manual guide which should come with the dish. However, if you have seemed to lost it, then you can easily find one online. Furthermore, here are some of the steps that you will need to follow for moving your satellite!
How To Move A Satellite Dish?
The first thing you will need to do is to identify the location where you will want to have your satellite installed. Similarly, you will also have to make sure that you have the required length of coaxial cable which you will be using for the connection from your satellite to the room where you have your television. Be sure to choose a location that does not have any kind of obstruction.
Ensure to open the satellite setup mode after turning on your receiver and television.
For the adjustment of the satellite, you will need to adjust it according to azimuth (which should be explained in the manual). Simply put, you will have to align the satellite on all three different plains, which are the west and east.
Once you have the azimuth alignment down, you can easily make slight adjustments to the angle to find the perfect satellite angle which you wish to use. Though keep in mind that it is much better to have a helper with you who can let you know while you make the changes on the satellite. To make the angle adjustments, you will simply have to loosen the bolts on marking and then tighten them again after adjustment.
Starting turning the dish to a single direction. Ensure that your helper keeps tab on the signal strength. Stop as soon as you get a perfect signal strength.
Fine tuning the elevation will simply require you to angle the dish over and over again until you get the ideal signal strength which should be near a 100 or more.
As soon as you have everything done, simply set everything in place and enjoy!
Even though setting up the satellite shouldn't be that hard, if you do seem to be encountering problems during the process, you will simply need to access the manual guide. It should have the necessary information regarding your satellite model. Similarly, you can also get in touch with the provider to learn about a few details that you are having a hard time understanding.
The Bottom Line
There's no denying that we all hate having to call in someone to move our satellites while we pay quite a few bucks. Luckily, you can do the whole process yourself and barely have any cost. Not only is it quite simple to move your satellite but you can find a complete guide on how you can do so in the article above! Just be sure that you follow all the instructions that have been listed in the article!
Also, if you do seem to be confused at any part, be sure to leave down a comment below!