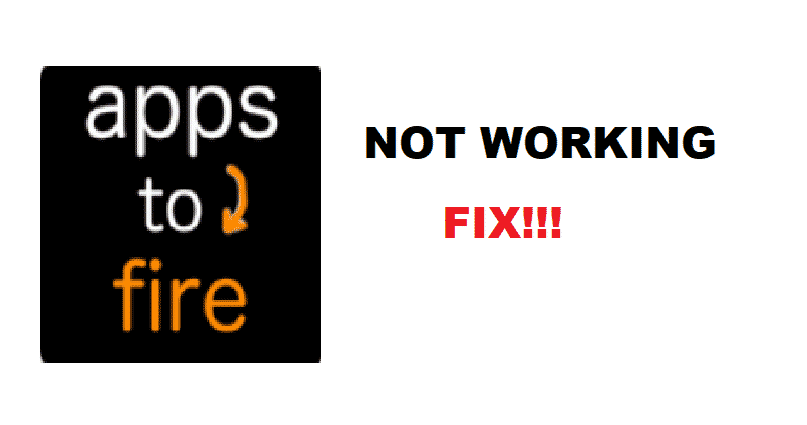 What if your Fire TV comes up with multiple problems that create hindrance before your entertainment world? Sometimes, it shows some utility tools are not installed, persistently showing alerts of Apps2Fire is not installed or when your Fire TV is connecting to the Wi-Fi.
These are common problems one may confront, but there is no need to be frustrated or worrying. Here are some solutions that can weed the interruption between the user and the entertainment world of Fire TV. The piece will provide you with all the necessary guidelines and remove the problems you face related to Apps2Fire and Fire TV.
Troubleshoot Apps2Fire Not Working
1. Will Reboot Option Solve Apps2Fire Problems?
Indeed, rebooting your Fire TV can eliminate multiple problems, and it can force apps2fire to work in a manner that it is designed to. First, you have to open your Fire TV and grab its remote control. Press the home button, select the settings option, and then drag down the options by pressing down the arrow key to choose My Fire TV. A small options window will prop up then select the restart option. It will reboot the system of Fire TV and check all the utility software, especially apps2fire, so that Fire TV may work adequately.
What If Reboot Option Does Not Resolve Problems To Apps2Fire?
It may be possible that the reboot option may not work in the first attempt. You have to keep rebooting three to four times your Fire TV to connect the TV with apps2fire utility software or any other necessary functions.
2. Will Reinstalling Apps2Fire Work?
You may have seen that your app2fire is not working despite the installed version on your cell phone. It happens with almost every OS system; you have to uninstall the preinstalled version of apps2fire and remove all the cache related to apps2fire from your phone. By doing this, all the corrupted files of apps2fire will be deleted. Go to the PlayStore or AppleStore, and re-download or re-install apps2fire anew. It will give your phone every opportunity to work with apps2fire.
3. Will rebooting the phone can help?
It is possible that you might have an old version phone that would have software related issues like insufficient RAM, old android version, and has a software virus. The simple way to tackle this issue to work apps2fire on your mobile phone is to reboot your phone and keep space vacant for the Apps2Fire. It will probably help you resolve the problems of apps2fire on your phone and Fire TV.
4. Is it necessary to install new updates of app2fire?
We always find new updates for our application on our smartphones. It means there is still improvement going on behind the scene. When we disapprove of our application's updates, they will face problems and do not work in the way they should be. It is one of the reasons for Apps2Fire inactivity. All that you have to do is update you app2fire by the time, and if it is not showing any update, uninstall the Apps2Fire and re-install it back.
Conclusion
In the pretext above problems and potent solutions, general issues will include applications like Apps2Fire. You should have only the knowledge of how to make it work. Apps2Fire is the most critical application for the users of Fire TV to have a fun time with their near and dear ones. This article has provided nearly all the possible ways to fix the issues to Apps2Fire.