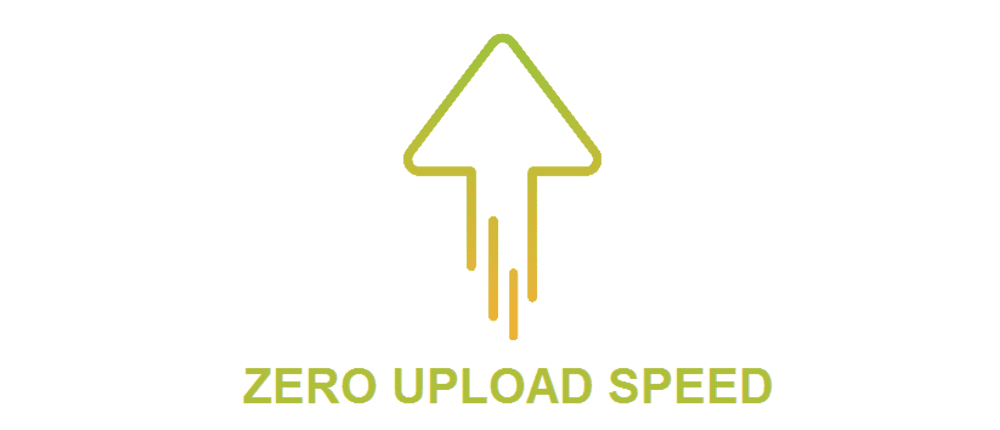 There are times when your downloading speeds are completely fine however your uploading speed barely works. In this technically connected era, everyone wants to have adequate internet speed to carry out their numerous internet surfing operations, and uploading speeds going completely down makes things extremely frustrating for the users. Did you ever think about any fix? Of course, you did. Unfortunately, nothing seems to work when your ISP refuses to help. They usually ask you to pay a hefty amount of money to send the technician your way. We got you covered! In this article, we have pinpointed some authentic and perfectly working troubleshooting steps to cure your zero uploading speed.
Why Is My Uploading Speed Zero?
It is quite common to encounter connection glitches when you are using wireless internet connections. Besides that, there are several other factors that make your internet connection uploading speeds slow, such as opting slow uploading speeds, lousy connections, outdated drivers, and programs, so on.
Moreover, network glitches cause files to stall and hence the uploading speeds become zero. Other than that, the use of outdated hardware and software also causes your uploading speeds to go zero hence the productivity becomes nil.
Although, it is possible to have uploading speeds unseeingly go zero without any rational reasons. Maybe your internet needs to be troubleshot. Keep on reading to know how to speed up your nil uploading speeds.
How To Troubleshoot Zero Upload Speeds?
With the following troubleshooting solutions, your uploading speeds can go up.
Use Of Up-To-Date Firmware:
It is better to have a proper check on your hardware's firmware to make sure the existing firmware is installed updated. Old versions of firmware can throttle your connection speeds.
Use Updated Drivers:
Outdated drivers make you experience the same shortcomings just like your router's firmware. Outdated printer and scanner drivers contribute to major slowdowns in upload speeds.
Make sure that you check all of your hardware drivers to see if anything needs to be updated. Why? Because outdated software will throttle your uploading speeds.
Go For A Clean-Up:
Getting rid of unwanted files and programs can unburden your device to work much better. This is the reason you need to clean your PC from all kinds of unwanted programs such as malware, cookies, etc. that can slow down your speeds.
Check Lousy Connections:
You would be having no idea but your loosely held connections can put you in a lot of trouble. Always try to fix your connection by reconnecting it. This step alone can help you get rid of various slow speed issues.
Install Zonal OCR Program:
Sometimes your PC needs a little push from certain speeding up programs, Zonal OCR is one of them. Install this program in your PC to facilitate your uploading speeds.
Conclusion:
Various unknown factors can throttle your uploading and downloading speeds big time. Whether you are facing slow uploading speeds or completely zero upload speeds, above troubleshooting solutions are tested to work 100% to fix the issue.