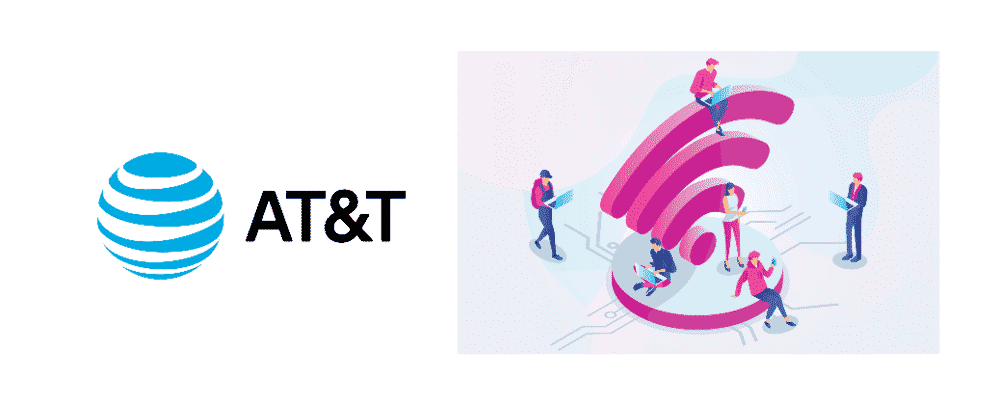 Are you sick of facing those tethering and portable hotspot limits that AT&T puts on your cellular data plan? I mean, you are the buyer so you should be in charge of how much data you should share using your mobile phone's hotspot. That would obviously make a lot more sense. It is an absolute necessity nowadays to be able to have an internet connection with you wherever you go. But AT&T putting limitations on your Hotspot Data usage is an absurd act. This kind of takes away your freedom of using your data plan according to your needs. Now you must be looking for ways to solve your problem. In this article, we're going to tell you how to bypass hotspot limits AT&T has put on your network data so make sure to carefully read the whole process without missing any details.
Tethering And Portable Hotspot
Tethering and portable hotspot are one of the great features of your smartphone that allows you to share your cellular internet connection with other computing devices by using WiFi services. The users can easily share their cell phone's data, wherever and whenever, with any type of device they want including your Android, iPhone, tablet, laptop, iPad, Mac, etc.
Suppose that you're traveling, and you're out and about somewhere and you need to do some work on your laptop. But where to find an internet connection at such short notice in the middle of nowhere? Here comes your data plan in action. You just need to turn on the tethering and portable hotspot feature in your smartphone and switch on your laptop's Wi-Fi and Voila! You can have access to the internet connection on your laptop.
However, if you're an AT&T network user, you might not be able to get access that easily as you must take into account the Hotspot limit they put on your cellular data plans. I know some people wouldn't be budged by these limitations but others might revise their network choice as this is kinda turn off point for many people.
Hotspot Limits AT&T
As we know AT&T puts your data plan under certain hotspots limits, you can clearly go check these limits written on their official website. There, it says that you can only use your mobile hotspot to get a total of 15Gb of cellular data usage. After that, you'll be charged extra for the internet data you use on your device, irrespective of the fact that you haven't fully used all your cellular data plan.
This is because AT&T blocks the data sharing hotspot feature from your phone after you reach a certain given limit. You either receive a message saying your hotspot data limit is reached or you get an error if you try to reconnect your device and tether data connection.
How To Bypass Hotspot Limit On AT&T?
So what to do when you're out of the hotspot data allowance limit? how to bypass hotspot limits (AT&T)? Is there a way to escape these data restrictions? Here's what you can do:
Solution No.1:
You can try downloading Fox-Fi along with an accompanying key application. Just install both the applications on your Hotspot phone first before launching. The key actually helps to unlock the app.
Launch the app > Select enable hotspot via Fox-Fi > Run proxy from the menu.
Solution No.2:
Download the latest version of the PdaNet application available for Android and its accompanying key application to unlock it for Windows or Mac. Install both apps, launch, and run the setup. Now enable the USB tethering feature via PdaNet. Once it gets enabled, just plug your phone into the computer and it'll auto-connect.
Solution No.3:
You can also find yourself an Http powered by Apache for Android. This lets you select an internal IP address of your choice that your phone is currently using. After changing the IP you'll find that the tethering feature becomes enabled. You'll be able to find your Internal rndis0 IP as one of the available server IP addresses. It helps you get clear details about your tether IP address.
Conclusion
Now you know how to bypass hotspot limits AT&T but you can always pay the extra amount of charges to AT&T and increase your hotspot data limits as well.