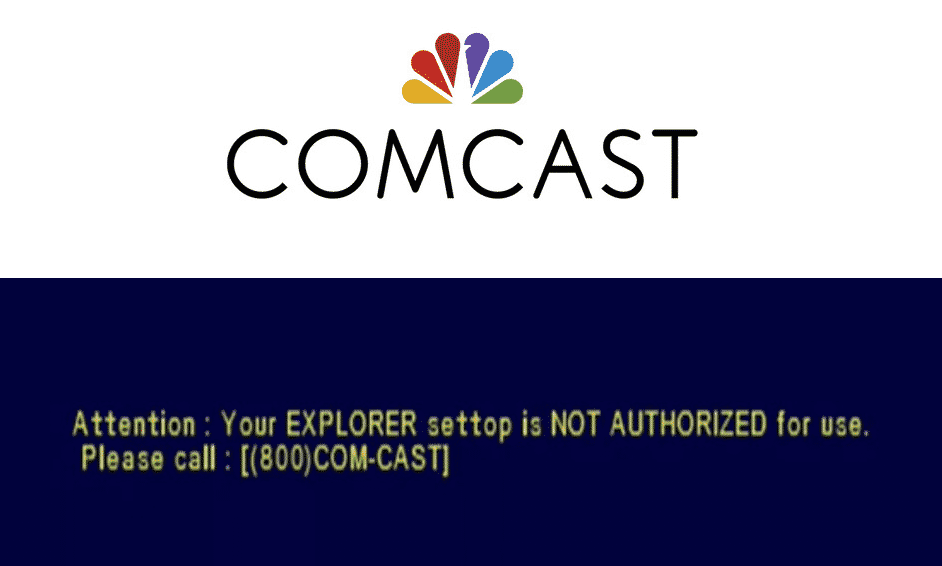 The internet connections have become essential for everyone in these times because that's how you connect with the world. This is the prime reason that number of internet service providers and companies is increasing to meet the huge consumer demand. On the other hand, some users are struggling with "Your explorer settop is not authorized for use." So, in this article, we are sharing the troubleshooting methods to help you fix the issue!
Your Explorer Settop Is Not Authorized For Use
1) Cable Connections
When it comes down to the cable boxes, you need to optimize the cable connections because it can adversely impact consumer usage. Also, this can lead to authorization issues. So, you need to understand that cable box connections must be properly secured and never frayed. In case of damages, the connection will be impacted, and you won't be able to authorize the cable box connection.
With this being said, you need to replace the cables with new ones. In addition, the cables must be plugged in properly. On top of everything, make sure that cables are securely installed into the cable box. This is because loose connections can lead to authorization issues.
2) Restarting
So, if the problem wasn't fixed with cable changing and replacement, you can move on to reboot/restart. In this case, you need to take out the power cords from the cable box and let it rest for around ten minutes. After ten minutes, just plug in the power cords again, and the error will hopefully be fixed up for you.
3) Customer Support
If the error doesn't go away even after cable connection replacement and reboots, there are chances that something is wrong at the backend. With this being said, you need to call at Comcast customer support and have them look at the issue. They will check for the possible network issues that aren't approachable by the users. Consequently, they will help fix the issue either by sending the technician to look for hardware issues or troubleshooting the cable box at their end (in case of software issues).
4) Reactivation
If you are a Comcast user and struggling with the authorization error, there are high chances that activation has become faulty. In this case, you need to deactivate the cable box from the website. Once you have deactivated the cable box, call Comcast and ask them to reactivate the cable box at their end. Their reactivation will probably fix the issue.
5) Authentication Errors
If the explorer setup is not authorized for use error is causing issues for you, there are higher chances that the cable provider (aka Comcast) has not authenticated or registered you. In this case, you can take this issue up with Comcast and ask them to authenticate your device. In addition, they will fix up the account details for better functionality.