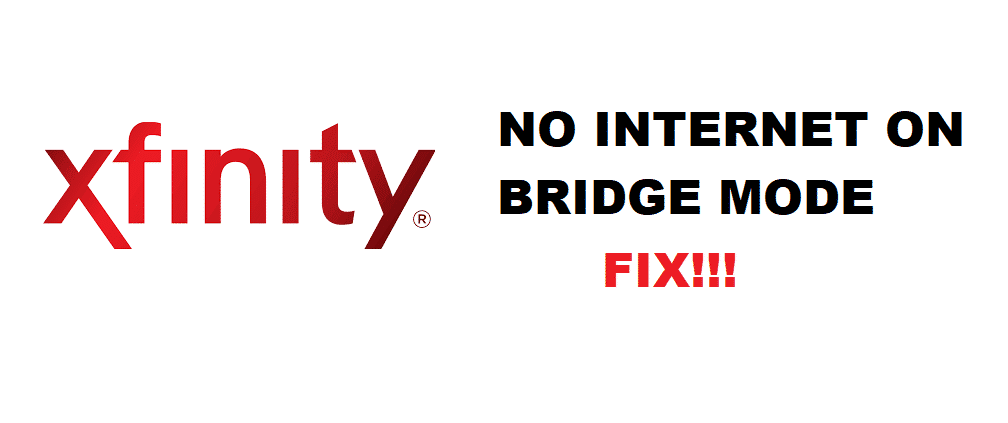 Xfinity provides you with the best equipment that is optimal to be used for any domestic internet connectivity purposes without causing any issues. While their equipment such as modems and routers are pretty decent for normal usage and a regular-sized home but if you have extensive needs such as gaming online, or something like that, you might want to have the equipment upgraded.
Similarly, a home over a large geographical area might need more than a single router or modem for the right connectivity. Bridge mode is the perfect thing for you to have in this scenario, but to start diagnosing the problem with no internet on bridge mode, you should know what it is and how it works.
Xfinity Bridge Mode No Internet
A bridge mode is a feature on most Wi-Fi routers out there that allow you to use 2 or more than 2 routers simultaneously. Both the routers work in unison and you get optimal network stability and connection given that there are two devices processing all the uplink and downlink data over the internet connection. It also increases the network range and coverage area for you and you will not have to face low Wi-Fi Signal issues in distant parts of your home.
If you are facing the problem with no internet on the bridge mode, here are a few things that you must consider and you will be able to make it work in no time at all.
1. Check the network
The first thing that you will need to check on is the network status. Optimizing a bridge mode with perfect configuration is not an easy task and will take much of your time, while the problem can actually be with your internet connection. So, make sure that you are having the right internet service and connectivity from the Xfinity before you start the troubleshooting process.
The best way to check on that is to either contact Xfinity and ask them if they are facing any outage, or is there any scheduled maintenance going on at their end. Then, you can also plug in any device that supports ethernet connectivity. Observe if you are getting an internet connection on that one. If you get the internet there, you can proceed with the troubleshooting with bridge mode. Otherwise, you will need to get your cables checked and fix the internet connection first.
2. Configuration
You will also need to make sure that you are configuring the bridge mode perfectly. There are multiple settings involved, so it is better that you get assistance from a tech expert if you are not sure about what you are doing.
Nevertheless, to start that, first make sure that bridge mode is enabled on both the routers. To check that, you will need to access the router admin panel, navigate to gateway settings and there enable the bridge mode. Once you do that, it will be fixed.
Another thing to be mindful of is that you need to connect the ethernet cable to the output port on the first router and the input port on the second router.