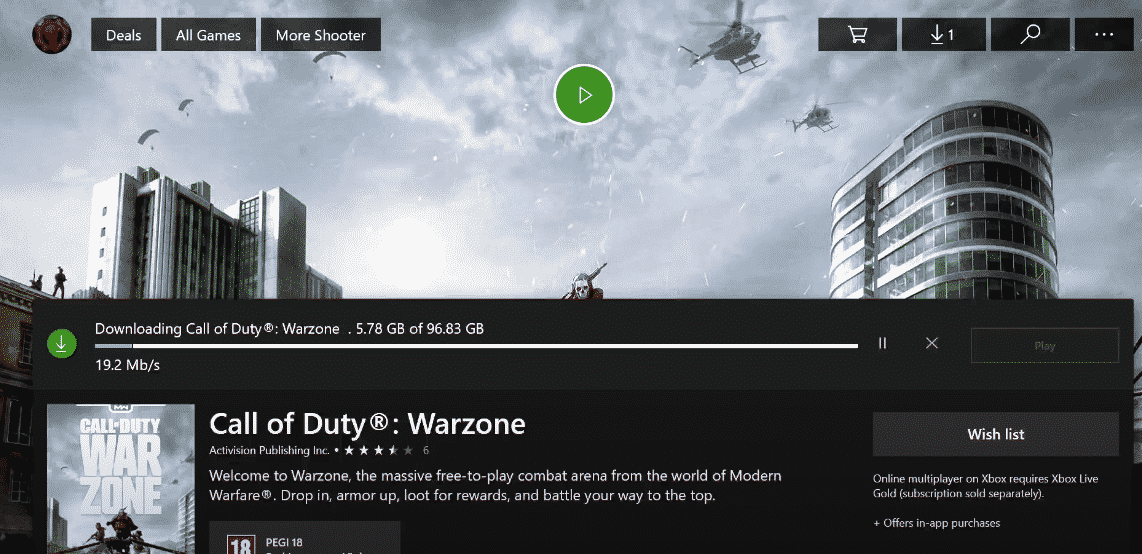 Xbox One is a famous video game console from Microsoft. The product was launched back in 2013 and was a direct successor to the Xbox 360. The user can play games on the console by either purchasing them online or inserting a disk into the tray. There are tons of exclusives that you can enjoy making the console a great option to go for.
Aside from this, people can even watch movies and browse through the internet on their console. Though, you should note that there are also some problems that you can get on the device. One of these is that the Xbox One is not getting full download speed. We will be using this article to provide you with a few troubleshooting steps that can be used to get rid of this error.
How to Fix Xbox One Not Getting Full Download Speed?
Close Down Applications
The Xbox One is an amazing console that allows users to easily multitask on it. Though, when you are trying to download something on your device. The applications running in the background can slow down the speed of your console Considering this, if you are using any other program or if it is running then make sure that you close them down.
Sometimes the console can start auto system updates on it which will also slow down the speed. You can pause these by going to the download tab. Once your game has been installed, the user can then continue updating the system. The updates can be annoying for some users because of their frequency which is why one option is to set them as manual downloads instead of auto.
Change DNS Server
The DNS Server on your console is usually set to the one recommended by your ISP. Though, at times this can be much slower than other options that people have. Luckily, Xbox One gives its users the option to change their DNS easily from its settings. Open up the Network tab on your device and browse through it to find the advanced settings.
Now find the DNS tab from here and open it up. This should give you the option to either use the recommended one to enter an address manually. Search online to find some good DNS server addresses for your area and try entering one of those. You can switch between these whenever you want to so there is no problem with trying out several of them. Select the server which works best for you.
Use Wired Connection
The Xbox One allows people to set up both a wireless connection or a wired one. The process is quite simple though, most people prefer to go for the wireless option. This is much easier to configure and looks clean as well. Though, you should note that the speed for your internet will be much slower when using this. You can either move your router closer to your console to fix this. Alternately, an even better option is to use an ethernet cable instead. This will ensure that the speed you are getting is the same as your internet connection.