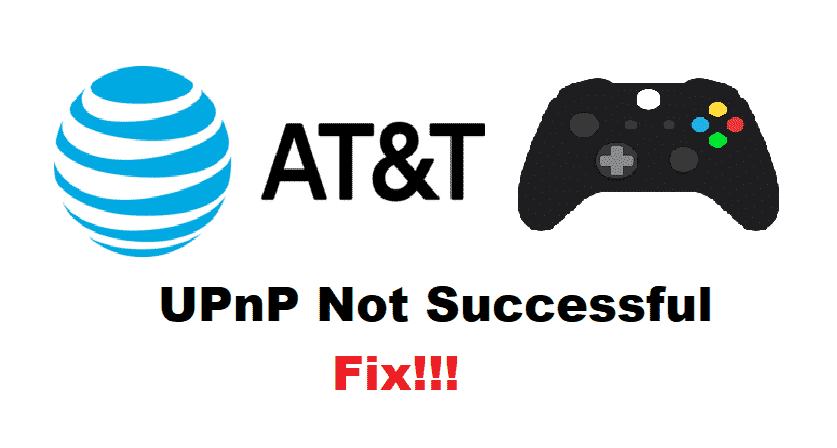 AT&T is an American telecommunications company. It mostly provides telephone services and mobile phone services to its users. They are considered to be the largest service provider in the United States. While using these internet services, there are some things that you should always keep in mind.
One of these is the UPnP. It is a network protocol system that allows other devices to find your network if it is available. Considering this, some Xbox One users have reported that they have been running into the error UPnP not successful while using AT&T. This is a pretty common error so here are a few ways you can fix it.
How To Fix UPnP Not Successful While Using AT&T On Xbox?
Restart Router
If you are unable to use internet services on your Xbox One due to this error. Then a simple restart should help in fixing this problem. Switch off your router for a few seconds, and then turn it back on. After the LED lights on your device become stable again. Connect your gaming console to the network to enjoy using internet services again.
Port Forwarding
One way to get rid of this error is to manually port forward all the ports that the Xbox One requires in order to communicate with the router. Although, this can be a little tricky to do this is your only option other than purchasing a new router. To set up port forwarding on your router, you need to follow these steps.
Access the gateway settings on your router.
After this open up the 'Firewall' option.
Enter the access code of your device, which can be located by checking the side of your gateway.
Proceed to select the Gaming/NAT option
From here, you will need to select 'Custom Services'.
Finally, enter the ports needed by your console device here to allow access to them.
Add all the ports needed and save them here to apply all the changes. You might have some problems trying to configure all these options. In case, these do not set up the ports, then you can try to visit AT&T's official website and find a guide that can help you in setting up your ports manually. This is a detailed guide so make sure to follow it all the way. This is so that you can start enjoying the internet services on your Xbox One.
Purchase Another Router
If the above method does not work for you. Then you should keep in mind that the default routers provided by AT&T do not provide UPnP as a feature on their devices. Although this might be quite frustrating and annoying to deal with because you are paying for their services. The only way to get this feature is to purchase another router which allows UPnP as a feature. After purchasing this router, you can put it between your console and AT&T's router. After this set up a gateway between these routers to allow the UPnP services on your Xbox One.