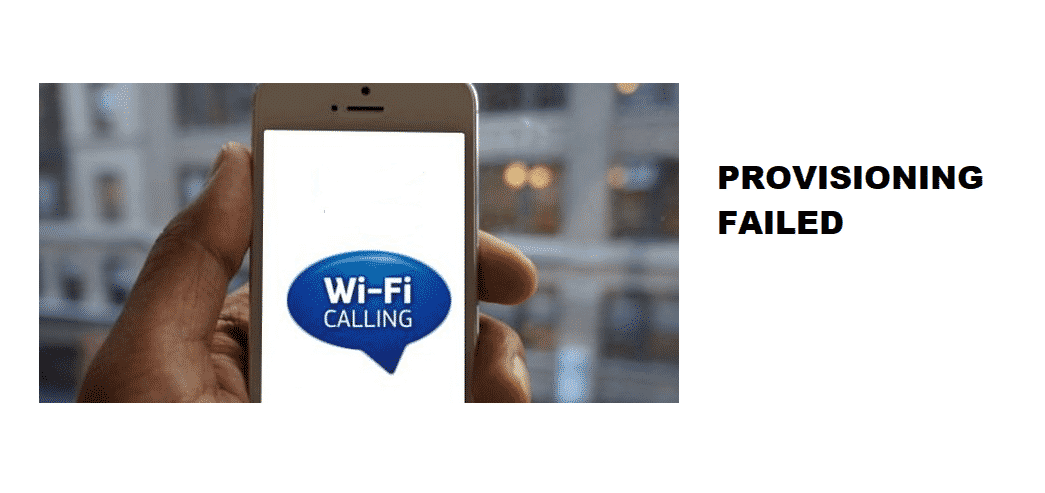 Upgrading the modes of telecommunication has been revolutionizing over the years and this newly settled feature of Wi-Fi calling has taken top place in many mobile phone devices. However, people are still facing tons of issues with their Wi-Fi Calling technology. The most faced issue is when the notification of "Wi-Fi Calling Provisioning Failed, Try Again Later" appears on their phone's screen. We have you covered. In this article, we have pinpointed almost all the troubleshooting steps that are 100% authentic and functional.
There are several factors for failed Wi-Fi Calling. You might have made a mistake in enabling the feature properly. Moreover, incompetent internet speeds cause Wi-Fi calling to go unsuccessful. Failed network and high network latency are more reasons to make your Wi-Fi Calling provisioning failed.
How To Troubleshoot Wi-Fi Calling Provisioning Failed?
Follow these troubleshooting solutions step by step to get your Wi-Fi Calling issue resolved as soon as possible.
Do it in the following order:
Check Your Device's Compatibility With Wi-Fi Calling:
Before you start working on the troubleshooting steps, you need to check if the mobile device you have is compatible with the Wi-Fi calling feature. Sometimes, users get stuck in the very first requirement.
Connect To Different Wi-Fi Networks:
Checking up the root of the issue is very crucial. Why? Sometimes the Wi-Fi calling feature works fine when connected to other networks. It means that the problem is with your Internet network. File a complaint against your internet service provider.
Reset Wi-Fi Calling:
However, if your internet service provider is working fine or has solved the issue, then it is time to reset the Wi-Fi calling feature. Turn it off for a while. Wait for a minute. Turn it on back. Check if your Wi-Fi Calling is facing the same failed provisioning issue.
Reset Network Settings:
Sometimes the network bug is being the barrier between your Wi-Fi Calling provisioning. Go to your network settings to reset it. upon doing so, there are chances that you have eliminated the troubling network bug to get your Wi-Fi calling back on working.
Prioritize Wi-Fi Calling Feature On Wi-Fi Network:
The mobile device that you are currently using would prioritize a network connection over Wi-Fi whenever your network connection is potentially strong to take and make Wi-Fi calls.
Make sure that you put your mobile phone on airplane mode and prioritize your network on Wi-Fi. As long as you will be under the Wi-Fi coverage you wouldn't face any issue regarding the Wi-Fi Calling.
Conclusion:
Wi-Fi Calling is one superior feature that helps the users to collect as many calls as possible along with unlimited text messages at the expense of their Wi-Fi network although it might sometimes cause issues like "WiFi Calling Provisioning Failed, Try Again Later". By applying the above-mentioned troubleshooting steps, you would easily get this issue under control. To make things much easier, you can search the troubleshooting steps for your personal device. You can also contact your ISP if none of the steps helps.