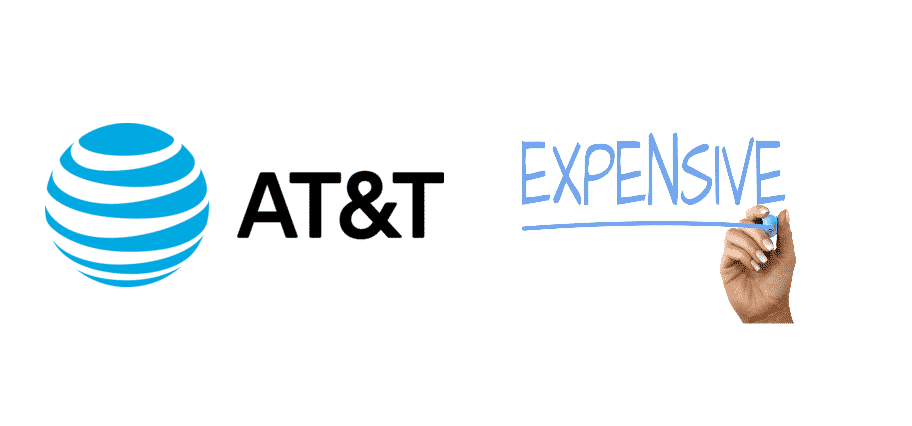 AT&T is one of the biggest American multinational company known for its various services in the telecommunication and business sector. There are hundreds of millions of people worldwide who benefit themselves by using the services of AT&T. But at what costs? Do you know the total amount of money that you've paid up til now for using AT&T services and how much have you been serving the company with your hard-earned money? Why AT&T is so expensive?
There are many users who prefer using different networks. It is not that they hate AT&T but just simply can't afford to pay for those high price plans of AT&T with their fixed monthly budgets.
AT&T Communications
AT&T Communications is the largest fixed telephone service providing company of the United States. Yet it doesn't even give any relaxation to its American users and never feels shy of charging them huge amounts in the name of bonuses. AT&T is always in search of new ways and techniques that will get them more and more profits without giving a second thought about their suffering customers.
While this is becoming a new trend in the world for all of the network carriers to loot their customers at their maximum capacity, AT&T doesn't shy away from participating in the trend to its fullest potential. It is specifically noteworthy that AT&T Communications is always bringing up new updates to the table with its data plans getting expensive and much more specific to web services allowance.
AT&T is always rolling out their sleeves at the most unexpected moments to reveal even the deadlier cards than before. With new upgradations to the old plans and sometimes even with few new data plans that might look like a lifesaver to you, AT&T has been making a fool out of their customers over and over again.
It is easier to pay FTC for lying to all their customers than to actually come clean and excepts their misbehavior about the nature of their data plans that are supposed to be unlimited.
Deceiving Ways Of Charging Extra Amounts
According to a recently made update in the AT&T documents of services, all the mobile users using the old Mobile Share plans are now get to enjoy 15GB more data allowance without having to apply for them specifically. Similarly, the Mobile Share Value 30GB plans are upgraded to Mobile Share Value 45GB plans and the Mobile Share Value 60GB plans have now become Mobile Share Value 75GBplans.
Sounds shockingly amazing right? But what might look like a dream come true can actually be a nightmare if you look closely. All these upgradations were made to not only increase the data allowance but it also comes with a $10 extra charge. Moreover, you don't get to choose if you want the extra data allowance or if you want to pay for this so-called "BONUS". You are just supposed to go with the flow without expressing your opinion as to if it doesn't matter at all.
Unlimited Data Plan Jokes
The data plans offered by AT&T to its customers with names like Above Unlimited, Unlimited & More, and Unlimited & More Premium are nothing but a joke. A big fat white lie. Living without net neutrality, we have to pay a rather expensive price for all the jokes of data plans that are offered to us by various network carriers. The days of enjoying actual unlimited data plans are long gone when it used to be a simple concept that comes without any twisted strategies to hoard as much money from the customers as possible.
Yet still, the unlimited data plans offered by AT&T today is very different from the ones offered in the early days. Now more than ever, network carriers are trying to develop new data policies related to their networks. They're looking for ways to implement more and more specific web and data restrictions of various kinds such as on video qualities, speed limits, and hotspot usage. New arbitrary differentiating lines are coming to light separating the different types of data services from each other.
Conclusion
Coming back to answering Why AT&T is so expensive, everything really is due to the new tech and new policies. Even the tech-savvy customers fail to understand what they are getting themselves into until they're too deep within.