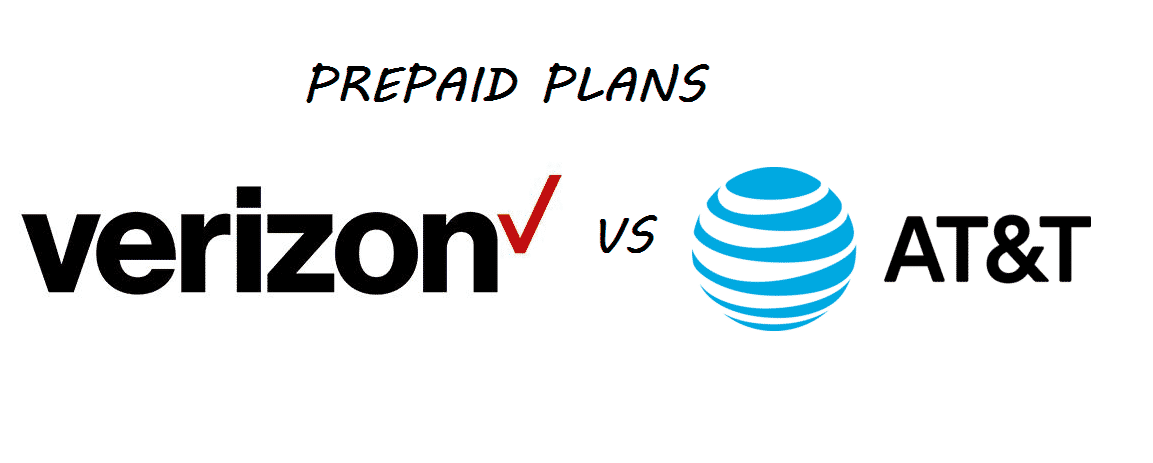 Prepaid plans are the most subscribed services all around the world. Users from different network carriers are becoming more attracted to subscribing to the prepaid plans. Prepaid plans are much flexible to use without having to hassle about the payment. Verizon and AT&T are the two biggest network carriers in the USA. Their prepaid plans are highly used around the nation. Although, AT&T has a leverage of being used in 21 states other than America. While Verizon is only applicable to use in America. In this article, we have compared separately both the Verizon Prepaid and AT&T Prepaid plans that would assist you to decide whichever is best for your use.
What Are Prepaid Plans?
Prepaid plans let you enjoy the whole month of unlimited internet browsing without having to worry about the payment. How? Because you have already paid upfront for your services. Prepaid plans are the best for wireless internet service plans. You are charged with no activation and termination fees. Customers have the advantage to have the maximum flexibility of switching to any other network of their choice as soon as the new offers come around.
America's two biggest companies Verizon and AT&T have been offering some top-tier prepaid service plans which we are going to study in-depth.
Verizon Prepaid VS AT&T Prepaid. Which Is Better?
There is no doubt that Verizon has the best network coverage nationwide with the most flexible prepaid wireless plans but they are a bit more expensive than the AT&T plans. The prepaid plans that AT&T offer are quite budget-oriented. Both the carriers have head-to-head perks which makes it too hard for the customers to pick a better one. Although, the customers are recommended to use the offers from carriers that fulfill their needs.
However, for a better understanding, you would need to look up the following separate description for both of the network carriers which will likely help you choose the best one.
AT&T– Well-Balanced Prepaid Offers:
AT&T being the second-largest US carrier also no doubt some quite expansive network coverage outside the big cities. Although, they tend to cast a lesser net as compared to Verizon. Moreover, their prepaid plans charge quite lesser from Verizon. For example, we would point out the plans like a $25 8GB plan as well as the $45 a month. These plans offer unlimited internet for a month. Most of the AT&T users are getting these plans to stay stress-free for the whole month. Therefore, it is one big plus point to use AT&T Prepaid offers. Apart from that, AT&T's GSM network directs their customers towards a wider range of compatible phones.
AT&T prepaid plans are flexible enough to let their subscribers increase the data plans. If you ever feel like using more wireless internet with the hotspot, you can always subscribe to AT&T's 30GB of hotspot offer.
AT&T prepaid applies additional discounts only on those subscribers who have opted for multiple lines. Although, AT&T now offers discounts for two as well as four active lines per month. These offerings are impeccable for a family of four as they can avail unlimited wireless plans throughout the month.
Verizon—The Best Network Coverage:
Verizon is undoubtedly America's largest carrier which is much confident to grant you at least two bars even from the most distant rural areas, which makes it the superior network of towers. Verizon prepaid offers start from 6GB at $40 of prepaid data. However, AT&T's unlimited is $5 more. Total prices vary quite a bit from other network carriers such as T-Mobile and AT&T.
Verizon Prepaid plans might be less available as compared to AT&T but this network carrier has a lot to offer when it comes to purchasing several superficial phone devices. You have an option to either get your phone from Verizon or bring your own phone. Verizon is a CDMA-based network so you would need to make sure that your phone is compatible with Verizon.
Conclusion:
Verizon and AT&T both are qualified as the best network carriers in the USA. Their prepaid offers are quite compelling for their subscribers. AT&T gives the most well-balanced prepaid offers while the network coverage that Verizon prepaid offers cover is highly impressive. You can pick any one of these that you think would meet your needs.