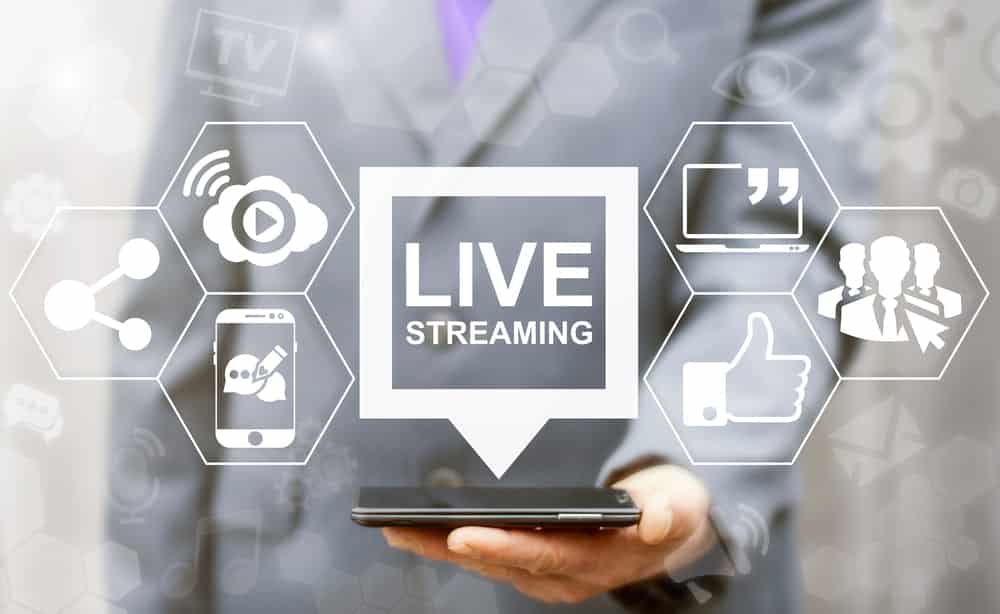 Sprint Spot is an application designed by Sprint in collaboration with MobiTV. Both these names are most likely familiar ones for you. MobiTV is a company that provides users with on-demand TV services. They were founded back in 1999 and have some pretty impressive offers that users can utilize in order to watch their favorite video-based entertainment.
MobiTV has had its fair share of fame since its establishment, however, what made them more famous than most of their other projects was their revolutionary idea to bring on-demand and currently broadcasting TV services to users through their smartphones.
This was achieved due to multiple sponsorships with different broadcasters and their collaboration with Sprint. They have been working with Sprint for longer than you'd remember. Sprint's own streaming service, Sprint TV, which allows users to watch live videos with audio, was launched in 2003. It was an impressive feat at the time and was accomplished with the help of MobiTV.
Both companies received awards for the streaming service, one of the most notable ones being the Engineering Emmy Award that both companies received in 2005. MobiTV also released the very popular ''MOBITV CONNECT'' Platform, something which allowed cable TV service providers to deliver content to
Since then Sprint and MobiTV have occasionally worked together for a variety of different projects. Speaking of Sprint, they have history to themselves as well. Sprint was an American Telecommunications company that provided its customers with a variety of different services like telephones, internet, the above-mentioned streaming services, and a few more things.
They were one of the largest telecommunications companies in America, being third when it came to the number of subscribers that they had.
They offer some great internet packages and different things as well, one of the most notable ones being there on the go services that allow users to select from a variety of different programs to watch. Sprint was a company of their own for quite some time, being founded way back in 1899.
They had been functioning since then, although under multiple different names, and have only now been acquired by T-Mobile. An acquisition that occurred only a few weeks ago, on the 1st day of April 2020.
Their acquisition doesn't mean that any of their services are closed though since T-Mobile still keeps their projects functioning and running while a good majority of the old employees have kept their jobs as well. One of the Sprint projects that will still be receiving support is Sprint Spot.
What Is Sprint Spot?
Sprint Spot is the mobile-based streaming service made by MobiTV and Sprint. Sprint Spot was one of the first applications of the sort that allowed you to discover and access most major forms of entertainment from one app. Games, Movies, Music videos, Sprint Spot is able to provide you and other users with almost everything that you would need to get their entertainment.
There are more than 100 different games that you can explore and play on your own or with friends while there are also TV channels that can be streamed to see what's going on in the world right now. There are channels related to news, sports, and other entertainment that can be accessed and utilized at any time.
The app is initially free to use and is good for finding out about different things that can fuel your entertainment needs. It allows you to find things that are most suited to you based on the criteria that you provide the app with. The app also grants you access to different things that are brought to you by different MobiTV providers, a prime example of them being Amazon Prime.
Obviously you would have to make some purchases in order to utilize these different services. Sprint Spot is generally quite easy to use. If you are having some problems with figuring out how it works, here is a small guide.
Downloading and Using Sprint Spot
Using any new app can be a little challenging if there isn't any tutorial to help you with it. Here are a few simple steps to follow if you want to start using Sprint Spot.
First things first, you will obviously have to download the application on your mobile if you don't already have it. To do this, go to the Play Store or the App Store, depending on if you are using Android or IOS.
Once opened, type and search for Sprint Spot and download it.
Once the download is complete, go to the applications menu and open it.
From here, you will be asked about your Sprint information and other types of accounts, etc. complete everything the application tells you to in order to sign up.
Once the app is ready to use after you've completed all the things it tells you to do, you will be presented with a menu that will feature all sorts of different categories. Select any of the categories you like i.e. music and choose the type of music you'd like to discover and hear.
Once you do this the app will provide you with options based on your criteria.
That is pretty much it for discovering different types of things. As you can see it is pretty much straightforward, as is using the entire app. There isn't much to get used to it, however, it can be a bit of a pain to work with at times. The app can charge you for different things, which also tells you about it.
Sprint Spot was the first application of this sort and although there have been many more, not a lot of them have been able to match let alone surpass the quality provided by Sprint and MobiTV.
According to statistics, more than 10 million people have installed and used Sprint Spot as their source of discovering entertainment, and a good chunk of these people have been happy with the app as well, and there aren't many reasons why you can't be either if you try it.