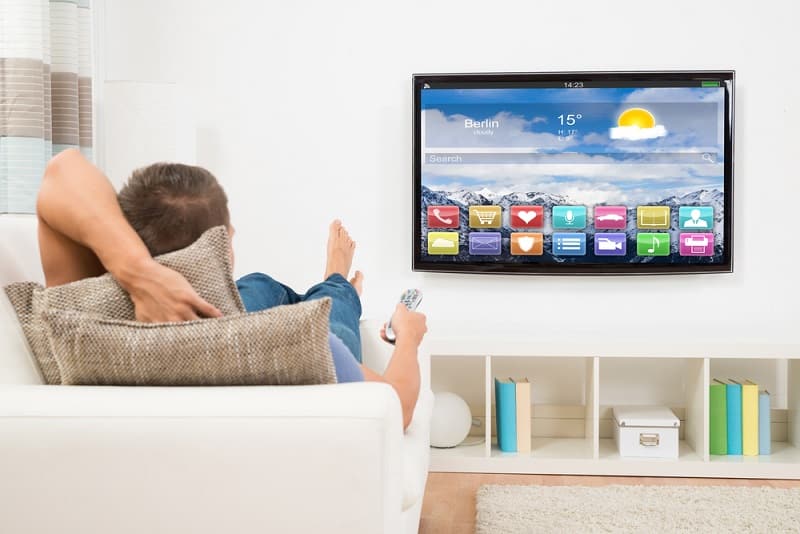 Internet TV is an alternative way to watch television over your PC, HDTV, or mobile device such as a cell phone or netbook.  Much like a television broadcast, TV on the Internet is delivered via an Internet connection.  Instead of the video and audio being delivered over a satellite or standard cable connection it is now accessed over a high speed Internet connection.
TV on the Internet is a relatively new idea and is more cost effective than what you pay for cable or satellite TV.  For this reason, Internet TV is creating competition for the cable TV providers forcing them to experiment with different ways to offer Internet TV with their subscription service.  Additionally, most of the Internet TV services are on-demand so you can watch a program whenever it is convenient for you instead of having to keep track of a television schedule.
How TV on the Internet Works
Internet TV is basically TV shows that are available online from anywhere in the world.  The shows do not have to follow local broadcasting regulations and you can choose to watch a live broadcast or TV shows that are available on demand.  Like cable television, Internet TV also affords you the convenience to pause and start a program as well as rewind to see portions of the program you may have missed.  You can choose to watch the programs on your PC or mobile device or stream the programs on your flat screen television.
Live Broadcasts: Many Internet TV websites collect lists of channels throughout the world that offer live broadcasts.  You simply browse through the lists according to country and select the program you want to watch.  Recently many TV networks have allowed you to access live broadcasts directly from their website online.  You can pause the program, fast forward, or rewind to see the portions that you missed.
Programs On-Demand: When you access on-demand programs from Internet TV websites you can watch the programs at your convenience with the ability to pause, fast forward, or rewind as you please.  Often older programs as well as new programs are available as a playlist with the capability to browse through clips before you decide to select the program.
How Much Does TV on the Internet Cost?
The cost for Internet TV depends upon what website you decide to use however, there are basically three types of TV on the Internet sites which include the free sites which earn revenue through advertising instead of charging you for access, subscription sites such as Netflix and others where you are charged a monthly fee, and other sites where you pay-as-you-go or by each program that you access and download.  For the websites that charge a fee the cost is typically much less than what you pay your cable TV provider on a monthly basis.
Where Can You Find TV on the Internet?
There are an increasing number of places on the Internet where you can access TV programs both live and on-demand. Websites such as Netflix offer movies for download which is on-demand for a nominal monthly fee for access.  Because of the convenience of the service websites such as these have placed the video rental stores in jeopardy and forced some of them to close their doors.  What is more convenient than downloading movies on your PC or television without having to worry about the additional fee that is imposed if you are late with returning the video to the store?  What's more is it saves you a trip in inclement weather or the inconvenience if the rental store is out of the way.
If you own an Xbox 360 you can also download movies and TV programs onto this system in addition to using it for real-time gaming and other activities.  Additionally, if you have an iTunes account for your iPod you can use this account to view movies and other programs directly from your television screen.
If you type TV on the Internet or Internet TV into the search engine you will find a host of sites both free and paid that offer TV broadcasts and movies.  When it comes to the free websites it is important to be choosy and read the reviews before you download anything.  If the site does not have a good reputation you can inadvertently download a virus or malware program.  Also, keep in mind that you must have a high speed Internet connection to enjoy TV on the Internet without the program freezing up or requiring an excessive amount of time for download.
Create Your Own TV Program
As TV on the Internet evolves it will also be highly possible for people to make their own TV programs without having to go through the red tape that is required to get a major TV network to take notice.  If you are knowledgeable on a specific subject and have the right equipment it will be easy to share your knowledge with others.