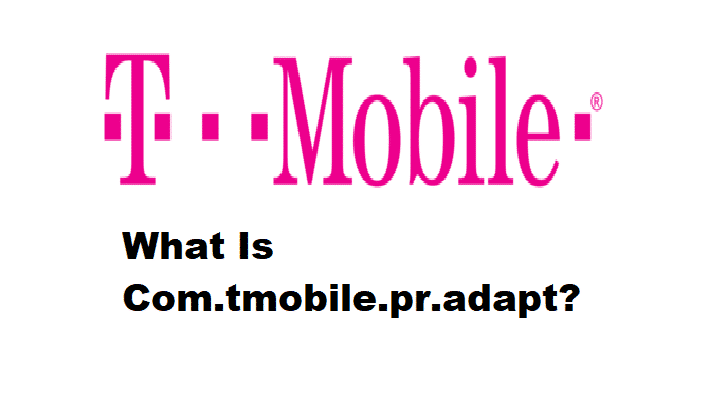 T-Mobile is not only one of the largest service provider for cellular wireless communication and internet services but is also offering a great deal on value-added services. You can get phones from them as a part of your subscription plan and pay for the phone as a part of your monthly subscription that allows you to enjoy a better phone at virtually no price at all. These phones come pre-loaded with the customized OS for them that is for specifically T-Mobile only and you might feel it slightly different in dynamics as well as under the hood customizations.
What is Com.tmobile.pr.adapt?
The OS also includes several applications and features that you will not find on other phones of the same model that are purchased from the manufacturers instead of T-Mobile.
The Effect
If you are noticing that the applications are being downloaded automatically on your phone out of nowhere, that can leave you pretty much surprised as you didn't download that application on purpose, so you might be curious if this is some sort of virus, or is it safe to use that app. You will notice that under the app information, it would say downloaded from com.tmobile.pr.adapt. This is something that you should know the details about. There are several possibilities, and here is how it goes.
The Websites
While you are browsing any website, they have buttons and options listed on them that will ask you to download applications and you might click on such buttons unknowingly or you might not be able to notice that. For such cases, you need to check your browsing history to match it with any application and you will be able to find a justifiable reason there for sure. If not, you can simply try tracing it back to the owner website for that application and you will be finding the answer for you there.
Adware
There is also some adware on the internet and in-app that you need to avoid. There are chances that you mistakenly clicked on some application app and it ended up downloading and installing the application on your device that you never wanted. You can delete the app data and uninstall it from your PC and that is going to solve the problem for you. This should be pretty simple and convenient for you to get rid of any such applications as they will not be installed again if you are careful enough with the ads.
System Apps
However, some applications like Google maps, chrome, and Gmail are there by default with the software update. They can appear at any given time within the device if they were not installed previously because the application is embedded in the OS by the developer and there is nothing that you can do about it. So, if it is any such app that you might think is necessary and can be a part of your OS, you need to sit back and relax as these tend to download automatically.