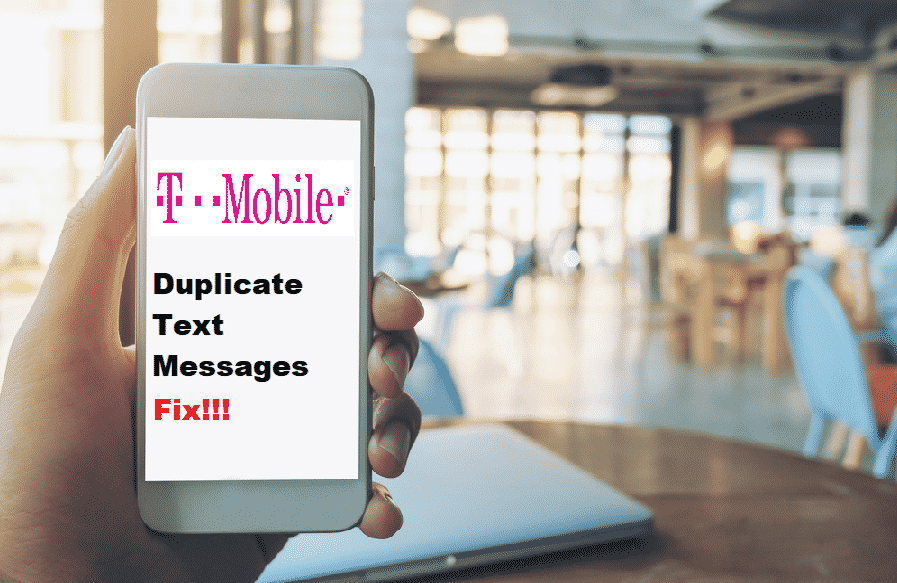 T-Mobile is one of the most popular telecommunication companies in the world. They have the largest 5G network in the U.S. They offer a number of services including 5G networks, phones, and other devices.
Recently, T-Mobile made an acquisition with Spring in order to deliver a 5G network on a huge scale. They are a huge network provider with ever so growing capacity. Apart from offering the 5G network itself, you can also buy various 5G phones through T-Mobile. They offer different plans for the user. He can subscribe to these services on a monthly basis to enjoy the services offered by T-Mobile.
How to Fix T-Mobile Receive Duplicate Text Messages on Android?
Many T-Mobile users have been complaining about receiving duplicate text messages on their phones. Whenever someone sends them a message, they will receive the same message multiple times. This has all of these users confused about why they are facing this issue.
If you are stuck in a similar situation, then you may need to troubleshoot. Using this article, we will be mentioning a few ways on how you can finally stop receiving duplicate messages on your Android phone.
Delete Any 3rd Part Messaging App
Downloading and installing 3rd party messaging apps can cause your device to receive duplicate messages. This is because both the messaging app that you have installed on your phone, as well as the phone's built-in messaging app will send you a notification once you receive a message.
This is why we recommend you never use a 3rd party messaging application on your smartphone. If you have one installed on your phone, we suggest you uninstall it.
Delete Cache of Messaging App
In case you are on an android phone, we suggest trying to clear the cache files of the messaging app on your phone. Simply navigate to your phone's settings and go to applications. Under there, you should be able to tap on the messaging app and choose to clear cache files.
Factory Reset Your Phone
Before you try this step, we strongly recommend you make a backup of all your data stored on the phone. Once your factory reset your phone, it will wipe all the data from your phone.
In order to factory reset the device, go to the settings tab, and under storage, choose to factory reset your phone.
Contact Support
If none of the above-mentioned steps seem to work for you, then this could be a technical problem. We recommend contacting the support team. A professional will deal with this matter and attempt to get your issue resolved as soon as possible.
The Bottom Line
Did you receive duplicate text messages on your T-Mobile android phone? By simply following the 3 steps mentioned above, you should be able to get rid of this issue in no time.