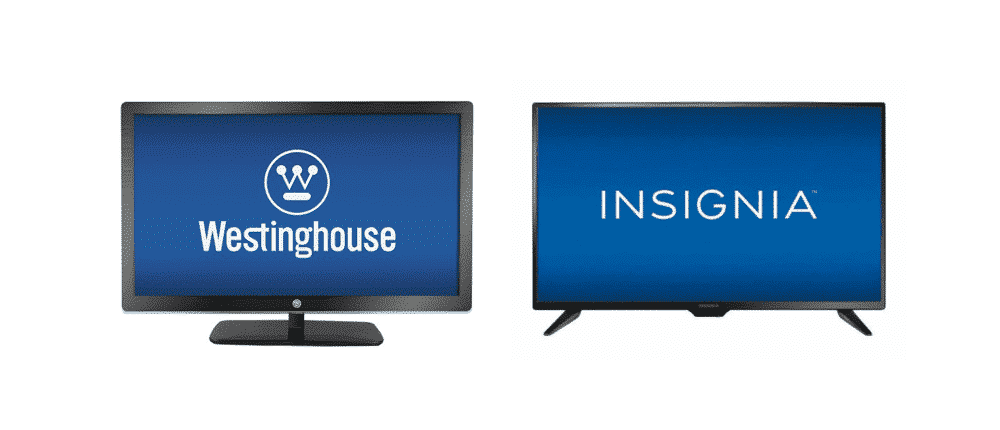 The TVs are important for every house, which is why there are so many brands out there making the TVs. On the other hand, everyone who needs a promising streaming experience has to choose the right brand. For this reason, we are talking about Westinghouse vs. Insignia in this article!
Westinghouse vs Insignia
Insignia
This is the US TV brand that has been operating for years. The brand is known for offering a wide range of affordable and budget televisions. Ranging from unique specs to different sizes, there are TVs for everyone. However, is Insignia really a good one? To begin with, there are multiple options out there, such as small screens, big screens, 4K HDR, and the Amazon Fire TV.
Truth be told, Insignia is really offering an extensive range of features at an affordable price, so people on a budget will surely benefit from this brand. However, it's important to outline that these TVs will not deliver the crisp 4K picture quality and top-notch contrast ratios. Still, the number of features available at this price is truly remarkable (Samsung, who?).
Insignia TVs work great when you just want to pass the time or switch on the TV in the background. All in all, their TVs won't serve you well if you need a screen for gaming or Netflix. With the Amazon Fire TV Edition, it is designed with Alexa-integrated remote control, so you can use the voice search feature (speak into the remote for streaming a specific channel).
This variant has dedicated buttons for Netflix and Amazon Prime Videos. With the in-built software, the users can access a variety of apps and channels. Also, the Alexa skills will allow the users to control the smart home devices. On the other hand, this edition will be slightly more expensive as compared to other variants.
In addition to the Amazon Fire TV edition, there are HD TVs available through Insignia. These TVs aren't too great since it's only 720p in quality. There are different sizes available, such as 19-inches and 32-inches models, to meet the different needs of the users. There are HDMI sockets for connecting the gaming consoles and streaming devices.
With the USB input of Insignia TV, loading the photos and audio files will be possible. There are built-in speakers and V-chip in the TV, so you can have better audio quality and block the content according to ratings, respectively. Till yet, we have talked about the smaller units, but Insignia also has bigger TVs, and they can go up to 65-inches.
Some TV models by Insignia also have HDR functionality, which adds depth to the pictures by adding dark and light spots, hence a better streaming experience. To summarize, Insignia has an extensive range of televisions for people on a budget and people with unique features needs. The quality might not be top-notch, but it's fine at the rate it's being offered.
Westinghouse
With the increasing competition in the TV market, there are multiple brands in the market, but Westinghouse is one of the classics. To begin with, this is a US-based electronics company. It might sound intriguing, but the company started working by manufacturing steam engines. Coming to the point, Westinghouse started making consumer electronics back in 1960.
For instance, they have TVs, electric stoves, and laundry machines, along with generators and air purifiers. However, we are focusing on the TVs, so Westinghouse has a great portfolio, inclusive of Roku Smart TVs. They have a lineup of smart TVs, and even other TVs have top-notch features. The majority of TVs are designed with the direct-lit LED panel, which can show picture quality up to s2160p.
Westinghouse has been using the HDR 10 technology, which delivers a contrast ratio of up to 4000:1, which leads to a better brightness level. For the most part, this brand is offering much better performance and features as compared to other on-budget TV brands. However, these TVs won't work as great with games; it will be around 720p.
However, the most competitive edge of their TVs is that the interface is pretty easy and smooth to navigate through. If we talk about durability, it's a great option, and thin frames even look sleek. Also, there are RCA inputs, USB port, and HDMI ports for connecting third-party devices.