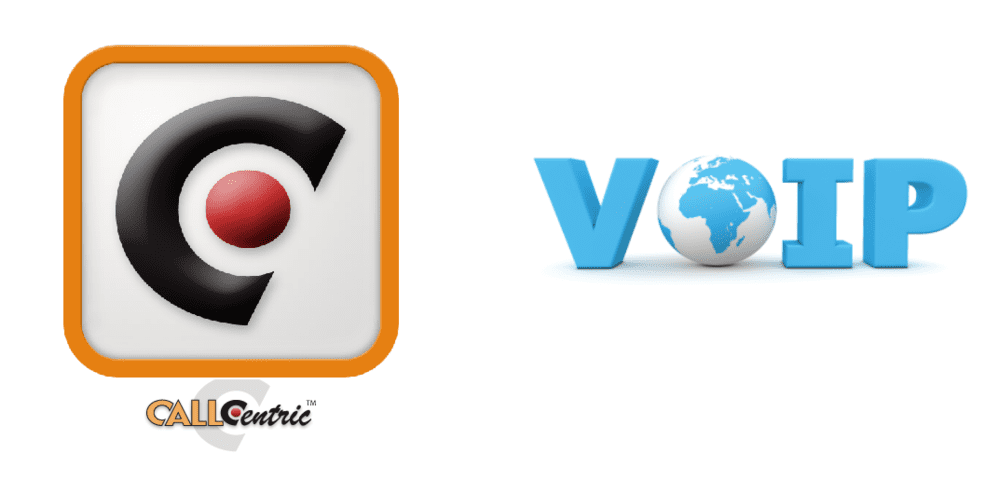 Call Centric vs VoIP MS
VoIP stands for Voice over Internet Protocol. It is a highly useful service that allows you to have the best possible quality, connectivity, and clarity on voice calls. VoIP is today being used by most official telecom users to communicate effectively. We have seen video calling and other forms of communication over the internet before.
However, voice calling over the internet was limited to certain other apps and devices. VoIP presents you with the right opportunity to use your regular phone-like devices that can connect with the internet to use for voice calls.
VoIP is a bit costly and not popular amongst most household users. However, there are certain companies across the US that are offering smart packages, affordable for all to make it possible for every consumer to enjoy fast, high-quality audio calls without having to pay more.
How VoIP Works?
VoIP is itself the definition of how it actually works. It takes the data from a receiver in your phone like any traditional phone device and transmits it over the Internet. While other telephones require a wired connection and mostly are controlled by a centralized exchange that transfers the data through the wire on the receiving line. There are no such complexities involved with VoIP.
The data over VoIP is being transferred over the internet making it possible for everyone to enjoy the best services and top-notch call quality. Of course, you can expect there are equal to none disturbances or glitches during your call. VoIP is one of the most effective means of communication and simply one of the best ways of placing audio calls. There are numerous VoIP services providers in the USA and if you are looking to compare, CallCentric and VoIP MS might be your first two choices to compare.
To understand their comparison in-depth, you should have a look at following where we are going to explain both services, features, and their Pros & Cons in detail.
Call Centric
Call Centric is a dedicated internet service provider, offering its services across North America. They gained their popularity due to being one of the very first companies that are offering such innovative services to help all types of consumers.
The best thing about call centric is that their services are not limited to home phones only but you can get VoIP over your mobile phones and handheld devices as well. CallCentric is also providing texts over internet service that will make communication on the go easier for you. Their network is considered one of the strongest networks across the world and you can place and receive calls from anywhere in North America to any other part of the world.
Features:
Call Centric is offering some highly valuable features that make it a considerable choice for everyone. These features might catch your interest to choose them as your service provider if you are looking to get your hands on some over the edge VoIP service Provider.
Their services are literally not countable and you can see a whole list of exciting features on their website that will make call centric a hot choice for you. These features include, but are not limited to:
Portals: Call Centric offers some exciting portals including the iPhone app, web-based portal, Android application, and much more that will allow you to manage your account conveniently.
Call based features: There are numerous call-based features that will allow you more control over the calls you are going to place or receive. These features include call forwarding, call hunting, call return, call treatments, call waiting, and more.
Privacy and security: You can also have control over your privacy and security of the number you are using. Call Centric provides you with the opportunity to have caller ID-based solutions like Caller ID blocking, Caller ID delivery, and caller ID pass-through.
Pros:
Call Centric has a number of pros that you can not be explained briefly. They are just the right service for you if you are in North America and looking to have the best VoIP service for you. You might be looking for a VoIP solution for your office, home, or your cellular phone. They got something down their pocket to help you.
Cons:
The only con that Call Centric has is that their rates are not based on the number of calls you will place. They charge you monthly and set-up fees on the basis of receiving the calls. This makes you lose control over the choice.
VoIP MS
VoIP MS is the most innovative company that is taking the VoIP to new heights of evolved technology. Thanks to their state-of-the-art facility and the latest technology being used for VoIP. Their services are available for corporate and individual users across North America, making it possible for everyone to enjoy some of the best services.
Not only that, but they are also serving over 125 countries with a 99% satisfaction rate and over 80k happy customers. VoIP MS is the choice for you if you are not in the North American region and still want to have the best of VoIP services at your hand.
Features:
They are offering some top-notch over the edge features that will make your jaw drop as these features are unmatched by any other competitor. This way, you can enjoy the quality of VoIP calling without having to worry about any inconveniences. Some of the top features offered by them are:
Keep your current number: They allow you to keep your current number and enjoy VoIP easily. You can port any of your land-line or Cellphone number to VoIP MS easily.
Support: Their support staff is quite informative and friendly. They are eager to help you through call center support, Live Chat, email, and much more.
Pros:
There are a number of pros that come with the VoIP MS and they can be your best choice if you are located anywhere in the world. Their services are over the edge and it won't be an exaggeration to say they can be unbelievable for some.
Cons:
The only con that you might feel is slightly higher prices than the competitors. However, it is worth the service and quality they are offering.