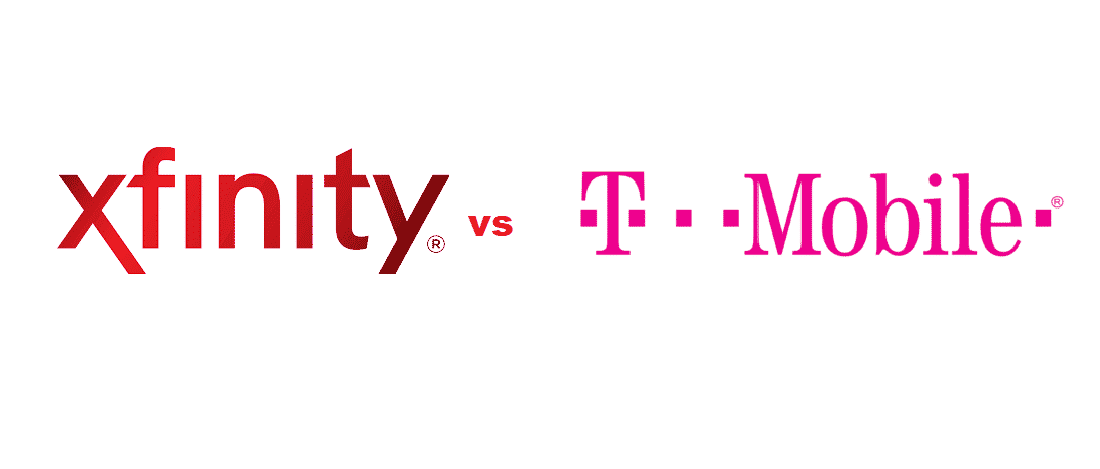 With the boom of mobile carriers in the market, one might get confused as to which telecom carrier might be the perfect fit for your needs and the budget. There are significant differences with each of the carriers available out there, with respect to the level of services, features, and perks being offered, budget options and different pricing plans, and a lot more. The level of customer service and satisfaction is another big contributing factor that helps you make the right decision while you are looking out for a mobile carrier and checking all the best options you got.
Xfinity Mobile and T-Mobile are two such big carriers out there that can get you a tough time while shopping for a carrier. Whether you are switching your carrier or looking for a new line, it can be a complicated decision to make, and here are a few factors that you should know of before you commit to a carrier and sign any agreements.
Xfinity Mobile vs T-Mobile
Xfinity Mobile
You should know that the best thing that you can get on Xfinity mobile if you are on a budget is a combined plan to cover all your needs. Despite the fact that you are committing to a telecom carrier for your mobile, Xfinity Mobile can be subscribed to as a whole home package to cover your landline, Cable TV, and Broadband Internet needs or a standalone mobile phone subscription. This way, you can save a lot and also won't have to deal with the hassle of managing multiple subscriptions.
A basic difference that you must know about Xfinity is that they don't have a mobile network or towers of their own. Xfinity Mobile is an MVNO that means Mobile Virtual Network Operator and Xfinity only deal with the billing and customer part. The service issues are covered by Xfinity too, but they rent the towers and other communication equipment from Verizon. That sounds pretty great on the paper, that you will be getting the services over the Verizon network by subscribing to Xfinity Mobile, as there is no match to that and of course Xfinity prices are a great plus to have. But it is different than having the actual Verizon Subscription and you cannot expect to have the same quality of network when it comes to coverage, data transfer speeds, and other similar factors involved.
To sum it up, if you are on a budget and want a carrier that is not much hassle, to begin with, and covers all the basic aspects of communication, then Xfinity Mobile would be the perfect thing for you to have. They have some great all-in-one packages, the ability to choose different plans, and a lot more. You can also get some device financing and leasing options with Xfinity Mobile that might help you save tons and you don't have to spend too much upfront while upgrading your phone.
T-Mobile
T-Mobile is one of the best options and among very few mobile carriers in the US that have their own system and network of towers and that makes it sort of a premium telecom service provider. They have a strong network worldwide and you can expect seamless communication and coverage all over Northern America, no matter if you are in urban, suburban, rural, or even remotest areas of the US. With that being said, their signal strength is impeccable and you will never have to worry about disconnection and any such problems with your network if you choose to go with T-Mobile.
You might have to miss out on the all-in-one plans regarding TV services and stuff like that, but T-Mobile makes it up for its consumers by offering Netflix subscriptions along with their plans and that is as good as having the Cable TV subscription or sometimes even better for some people who don't have much time to sit in front of their TVs. Device financing and phone contract options are also available and they are far better than any other networks out there, so you can consider it a plus for having T-Mobile as your network carrier.
It might be a little bit expensive than other options out there such as Xfinity Mobile, but it will be worth paying something extra to get a better level of services and network quality.