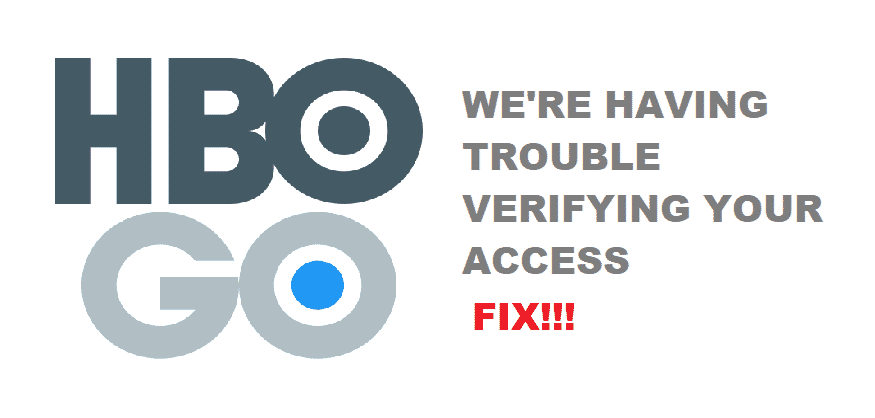 Directv offers different kinds of plans with a different number of channels available on them. If you're using a plan which includes unlimited channels then you must be able to access all of them hassle-free. But that doesn't mean that you cannot face any trouble accessing them. There are so many errors that can occur while using any software.
Directv is a giant that has to cover a huge customer population. Directv might get some errors while serving their customers but their customer service never disappoints.
We're Having Trouble Verifying Your Access To HBO GO With Your TV Provider
Most of us are HBO fans and get annoyed if you are unable to access HBO even after having it included in the plan you have paid for. The service will work fine for usual days but there can be times when you are unable to access your ID. The error can also appear if you try to access your account through your phone application and log in to your PC all long. Sometimes the problem appears where you are asked to choose your provider again and again even after you have chosen it. This error will probably take you to the AT&T page where it is mentioned as a 'bad request'.
The problem usually appears on any one type of browser. Some people face this problem on Internet Explorer. Although, when the same customer tries Google Chrome or Firefox the app will work fine. However, we have mentioned a few points that can immediately help you to deal with this error where you are unable to access your HBO Go app. The major reason for not accessing your HBO Go app is that AT&T has discontinued the HBO Go app. Another reason is that you might be using two different Ids to get logged in.
Why Was HBO GO App Discontinued
HBO go app discontinued on July 31st. There is an official launching of HBO Max that is why Warner Media decided to Sunset HBO GO. Sun setting HBO GO solidifies the position of HBO Max in this huge streaming landscape. To strengthen and give more power to HBO Max, advancements are made. HBO Max offers a large library of original content. Moreover, it can also simplify the use of the customers and users. After sun setting HBO Go, HBO Max is the primary platform.
How To Turn From HBO Go To HBO Max
First of all switching from HBO Go to HBO Max is free of cost and yet you will avail more exciting features.
Warner media has made the transition very easy as well.
You have to download the HBO max app and make a new account that is also free of cost.
You have to quit using the HBO go app as it has been discontinued.
You will find more exciting and new stuff on the HBO Max application because it is a better version.
There are still some customers that can access HBO go but you have to know which are the devices that support HBO go. Although almost all the customers lost their Access on July 31st when the HBO go was shut down but there are still some able to access it. Those customers who have access to HBO Go have connections through any Cable Company or multichannel video programming distributor. These distributors and cable companies have yet not signed with HBO Max that is why they are still providing HBO Go.
The cost of both services HBO Go and HBO Max are the same but the provider has now more to offer. HBO Max is a renewed version and has a lot of more New exciting stuff. So if you are still searching for HBO Go then don't trouble yourself because it has been officially discontinued by AT&T and you will be unable to make an account for HBO Go. If you have just signed up for an unlimited plan just go and download the HBO Max app for availing of all the exciting features.
With the help of this blog, you have finally found out that HBO go is no longer available for all the customers but the best part is that you have got HBO Max with a lot of new exciting features. Hopefully, this blog was helpful enough for figuring out the reason for the error appearing on your screen.