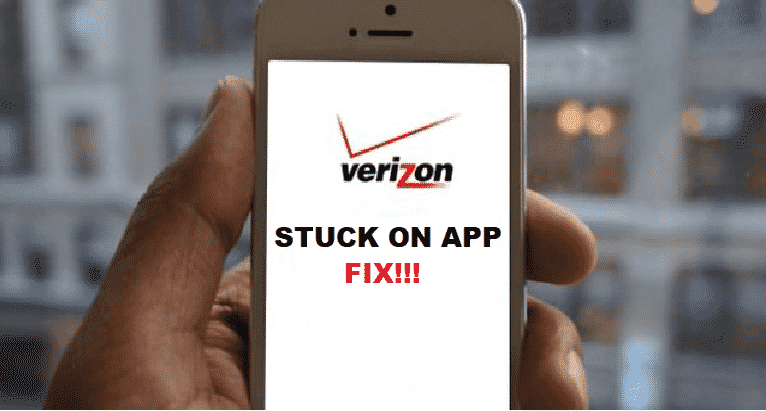 How would you feel when you have an appointment with someone, and the person makes you wait for so long. Certainly, it is not a good feeling when you have an appointment; you need to meet the person on time. If not so, then this is going to be quite disturbing for you.
What if a similar kind of thing happens to you while running your mobile app. You open the Verizon app, and a message pops up that " just a few moments while we prepare this application for use." It may drive you crazy while you are using a good network like Verizon. For your ease, we have brought this article.
Verizon- Just A Few Moments While We Prepare This Application For Use
Why Do You Witness Such an Issue?
There may be various reasons why you're facing such an issue. One of the most common reasons is that the application server is not ready, and you'll have to wait for the server to start working again.
When you are having a bad network or your mobile storage is not big enough to support the app. If the issue is not of storage, then the problem is with your network or the service provider. Below you'll find some of the best possible solutions to resolve this annoying issue.
1. Recheck your Verizon Phone Settings
The issue occurs when there is an issue with your phone backup settings. Verizon is the biggest wireless providing carrier in the United States of America, and they would never like their customers to face such issues. So, to resolve your issue, enter the settings of your mobile phone.
After it, select the account and sync and then tap on the backup assistance to select it. Now the most important part, you are required to uncheck all the things linked with your backup assistant, and you will get rid of this issue. But, if this does not work, then follow the next method.
2. Reboot your Phone
Rebooting your phone is a hard task to perform as you may lose some of your important data. But, if you face the issue mentioned earlier, try to make sure to reboot the phone. Once you have reboot the phone and it is starting again, skip all the backup assistant questions.
You face such an issue due to the backup assistant settings, and to avoid it, you need to skip all the questions, and you are good to go with you newly installed apps.
3. Delete And Reinstall The Apps
If the solutions, as mentioned earlier, do not resolve the problem, then the last resort is to disable Verizon VVM (which is hardly possible as you will see a message that is unable to disable) or delete the app uninstall it again. It will not happen in the first take, so you need to delete the apps until they start to work properly.
Conclusion
If you were having problems related to the delay in running the app, this draft will guide you in the best possible manner. The article will troubleshoot all of your related problems in the best possible way.