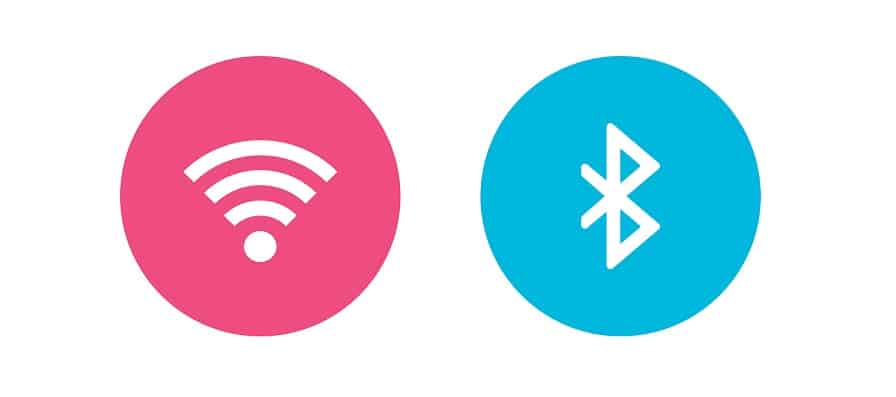 Bluetooth technology is another method you can use to establish an Internet connection and share it with other devices.  To achieve an Internet connection via Bluetooth it is necessary to pair the two devices before you configure the network to locate the Bluetooth connection in each device you are using.  If you have a mobile phone you can also use Bluetooth to establish a connection to the Internet when there is no immediate connection available for your PC.
Share Internet Using Bluetooth
If you are wondering about the different capabilities that Bluetooth has when it comes to Internet connectivity here are a few ways that you can achieve Internet access on devices that have Bluetooth capability.
1. Sharing an Internet Connection between Two PCs
If for any reason you are in need of an Internet connection at home on your laptop you can establish an Internet connection between your desktop and the laptop using Bluetooth capability.  Before you attempt to establish a connection you must pair your desktop PC with your laptop.
Signal Strength:  Before you work on establishing a connection it is important to mention that the best signal strength can be achieved when your PCs are no more than 40 feet from one another.  Anything farther than that will result in a weak connection.
Use a Bluetooth Device:  If your PCs do not have Bluetooth capability or one does and the other does not then you can create Bluetooth capability with a Bluetooth device.  This device can be obtained in any PC or electronic store and plugs into the USB port on your PC.
Set Up Pairing:  Once you have inserted the Bluetooth device into the USB port you must set up the desktop PC to communicate with the laptop and vice versa.  Beginning with the desktop PC, click on Start on the main toolbar of the desktop and then choose Control Panel from the menu.  In the Control Panel Window click on the Network and Internet icon and then choose Set up a new Bluetooth device.  When the new window opens click on Devices and then choose Add.  Once you click on Add the wizard for Bluetooth devices will walk you through the process of pairing your desktop with the laptop.  To set up your laptop to pair with the desktop you simply follow the same procedure as described above.
Configure Sharing:   Once you have paired both PCs with one another it is necessary to configure the sharing features to gain access to the Internet.  You can do this by returning to the desktop and clicking on Start on the main toolbar and opening the Control Panel again.  Click on the Network and Internet icon and then choose Network and Sharing.  Click on Local Area Network Connection and then choose Properties.  Under Properties choose Sharing and then place a check mark in the box next to Enable Connection Sharing.  Click OK and close all windows.
Bluetooth Configuration:  In this step you will need to access the Bluetooth configuration by right clicking on the Bluetooth icon located on the main toolbar of your desktop.  When the menu appears choose Advanced Configuration and then click on Local Services in the configuration window.  Under Local Services choose Network Access and then choose Allow other devices to access the Internet and then click on OK.
Once this process is complete you can click the same Bluetooth icon on the laptop and then choose Entire Bluetooth Network from the menu.  Find PC Server by right clicking and then choose Connect Network Access to establish connectivity.
2. Sharing an Internet Connection with a Mobile Device
You can also establish an Internet connection using the Bluetooth capability on your mobile phone.  This is quite easy if you use an iPhone since this type of device contains a personal hotspot setting within the Bluetooth capability.  If you do not use an iPhone you can use your BlackBerry or other mobile device to connect to the Internet by using it as a modem.  For this example, we will discuss sharing an Internet connection using an iPhone.
Activate the Hotspot:  Before you establish a shared Internet connection make sure the personal hotpsot is activated on your phone.  You can do this by clicking on Network under Settings and then turning on the personal hotspot.
Activate the Bluetooth:  Make sure the Bluetooth setting is switched on for your PC.  The Bluetooth requirements will vary according to the PC and operating system you are using.
Create a Password:  To complete the connection you must create a password for your personal hotspot and once you do the connection should start automatically after you have successfully created the password.
These are a few of the ways you can use Bluetooth to achieve an Internet connection.  Depending upon the mobile device you use the requirements for connectivity may vary according to the carrier and type of device you use.  In terms of establishing an Internet connection with Bluetooth between two PCs the process for configuration is relatively the same.