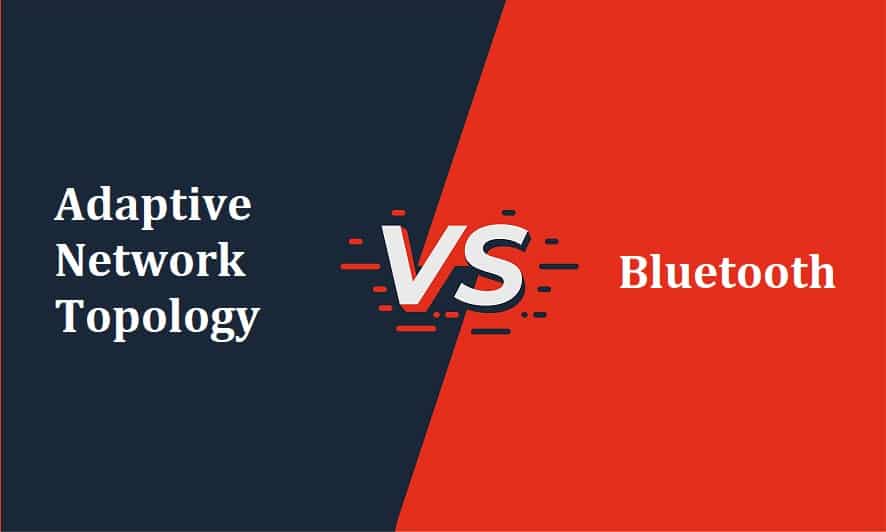 Introduction
The telecommunication and wireless networking are improving and making high-level progress, in the hope of eliminating all possible errors and resolving every probable issue. In these regards, ANT was created and thus, the war between the two groups i.e. Bluetooth and ANT began.
Here, we are going to state all the features as well as the pros and cons of both the above mentioned wireless communicators so that you get a little know-how of each of them from scratch. This piece of writing will help you understand the common features that you use often and also guide you about what to use when and why to get the best results with facing minimum problems.
What is Bluetooth?
Bluetooth is a wireless communication standard invented by Jaap Hartson in the 1990s. It allows electronic devices to connect with each other wirelessly. It is found in almost every new computing device including smartphones, tablets, headphones, LEDs, Laptops, smartwatches, speakers, and almost all electrical home and office appliances.
Bluetooth interacts with these devices without relying on Wi-Fi or any other network like mobile data or a cell network. It has its own connectivity service. As long as the devices are featuring a Bluetooth service, they can participate in the two-way communication wirelessly. The only condition is that the devices should be in close proximity to each other.
What are ANT and ANT+?
Adaptive Network Topology acronymized as ANT, is an exclusive wireless sensor network technology introduced in 2003 by Dynastream Innovations and later designed and marketed by ANT Wireless.
ANT is the name of wireless communication bearing a protocol stack that allows the hardware working in the 2.4 GHz ISM band to interact by establishing a set of standard rules for co-existence, sending signals, data representation, authentication, as well as error detection. It is somewhat similar to Bluetooth low energy (LE), but it is oriented towards sensor usage.
ANT+ is a modernized version of ANT network launched in 2004. ANT+ is basically a well-managed low power standard of ANT network which uses 'device profiles' to send data over the network in an uninterrupted consistent way. ANT+ network targets some specific fields, more than others, to perform its action.
Its applications may include sport, wellness, cycling, and home health. In actuality, the ANT+ managed network comprises many smaller networks that spread all around the world. In a nutshell, ANT+ network key allows the ANT+ devices to access the ANT+ network by implementing one of the ANT+ device profiles at the very least.
Bluetooth vs. ANT (Adaptive Network Topology)
Comparing Bluetooth and ANT networks
The two communication networks, Bluetooth as well as ANT network, are used for connecting the computing devices but with different approaches, offering different advantages of speed, size, and connectivity while interacting or transmitting data from one gadget to another. The features present in both networks are comparable in the following manner.
Let's take cycling for instance; you will either need your phone or some smart computer device to monitor your activity while training.  Many cyclists also wish to monitor other characteristics that require some additional devices. A typical indoor cycle training setup might include the following computing gadgets.
Cadence sensors are for measuring cadence.
A power meter is for measuring power output usually displayed in watts.
Cyclometer, for measuring speed, distance, altitude.
Heart rate monitor is obviously for measuring the heart rate.
Several Connection Variations
A fundamental manner in which ANT+ and Bluetooth differ from each other is that the ANT+ network can be used to connect one device to multiple other appliances, while Bluetooth features a one-to-one connection for each type of gadget.
For example, you can connect your heart rate monitor to all four different computers using the ANT+ network at once, or maybe vice versa which means four heart rate monitors to a single computing device. This will give you an option to choose which data you want to view.
But while using Bluetooth, you cannot connect more than one device. You can only pair one heart rate monitor to one computer at a time. If you wish to use another computer, the one attached would first have to be disconnected.
A Sudden Power Dropout
Although the ANT+ network allows users to connect multiple devices altogether at once, people often complain to suffer a sudden power dropout while using ANT+ network. This is the reason that has everyone voting in favor of Bluetooth for indoor riding.
Sometimes power meters do not communicate perfectly with the computing devices on ANT+ network. There are short sudden dropouts observed in power data sometimes. But it is near impossible to determine which device is causing the power dropout either the smart trainer (power meter) or the head unit (computer).
Speed of Transmitting Data
Bluetooth updates include Bluetooth Low Energy (BLE) and Bluetooth 4.0. Bluetooth communication protocol offers faster data transmission than ANT+, roughly 64/sec, which means 16 times faster than ANT+.
ANT+ uses a 2.4 GHz low power wireless network communication to broadcast data information. The quality of ANT+ which makes it trustworthy is that when a connection is made once from an ANT+ broadcasting device to another ANT+ receiving device, all the other ANT+ devices are free to receive the same broadcasting data.
Limited Device Interactions
Using the Bluetooth feature limits the connections a device can have. Once a connection between two devices has been made via Bluetooth, no other accessories can interact with the same device using a Bluetooth network. Because once a connection is established, permission to access the broadcast is no longer given.
For example, if a coach, during an indoor bike training session, wants to monitor an athlete's heart rate by a Polar Bluetooth Smart heart rate monitor while using an indoor trainer, only one of them would be able to monitor the heart rate data.
Either the athlete by using Polar Cycling Computer or the coach who is using a computing device could monitor data coming from the polar heart rate strap.