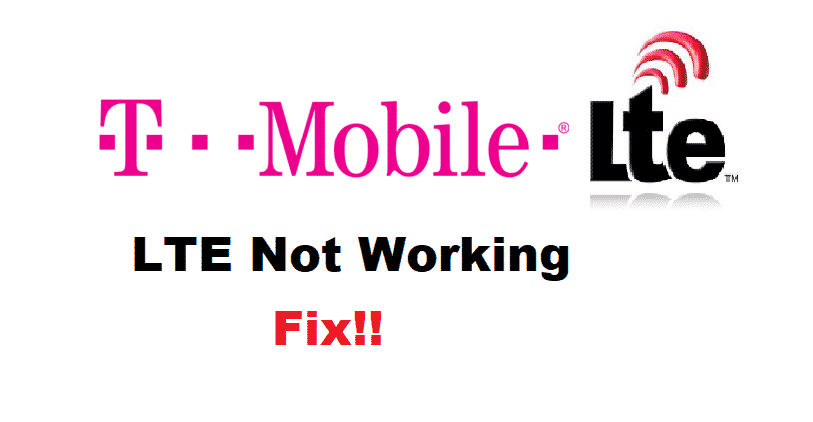 T-Mobile's main focus is to provide users with telecommunications services. These include telephones, mobiles, and similar stuff. On top of this, they also provide users with network cards. These can be used to have access to the internet, texting friends and family as well as for making calls.
You can either use these services and get charged at the default price or the user is also given the option to purchase packages. Although, some T-Mobile users have recently reported that their LTE is not working. We will be using this article to show you a few ways you can fix this.
How To Fix T-Mobile LTE Not Working?
Restart Your Device
Restarting your device on a regular basis is really important. This will delete all the temporary files stored in your mobile's memory. Additionally, this will also clear up cache from applications that you have been using, which will result in your device performing better.
However, if you haven't been restarting your device, then this might be the reason why you are getting this error. Simply giving your mobile phone a restart should make your LTE work again.
Signal Issues
Another reason for your LTE to be not working on your T-Mobile phone can be that it is having signal issues. This usually happens when you are in an area where it is hard for the device to receive network signals, for instance, a basement. Check your device to see if you are at least receiving 2 or more signal bars. If not, then moving to a location where you can get better signal strength should fix your problem.
Data Roaming
If you are out of the range of your local network's location then you will most likely have trouble using its services. In order to fix this, you need to switch the data roaming function on. This is disabled by default on most devices. To enable this feature, open up the settings on your mobile phone. After this, proceed to click on 'Connections' and then 'Mobile Networks'. Finally, you will see a tab labeled as data roaming, turn this feature on to start using your LTE.
You can disable this feature in the same way when needed. Another thing to note is that this process might slightly vary from device to device. So, if this did not work for you then you can search the internet using your mobile's model. This will help you to find the method for enabling data roaming on your device.
Turn Off Wi-Fi
Sometimes people may forget that their LTE will not work on their device as long as they have their Wi-Fi enabled and it is receiving signals from a known location. This is why you should turn off the Wi-Fi setting on your device when you feel the need to use your network's LTE.
You can easily re-enable your WI-FI when you are done with using your mobile data. Keep in mind that the Wi-Fi option can easily be enabled and disabled using the notification panel on almost all mobile phones.