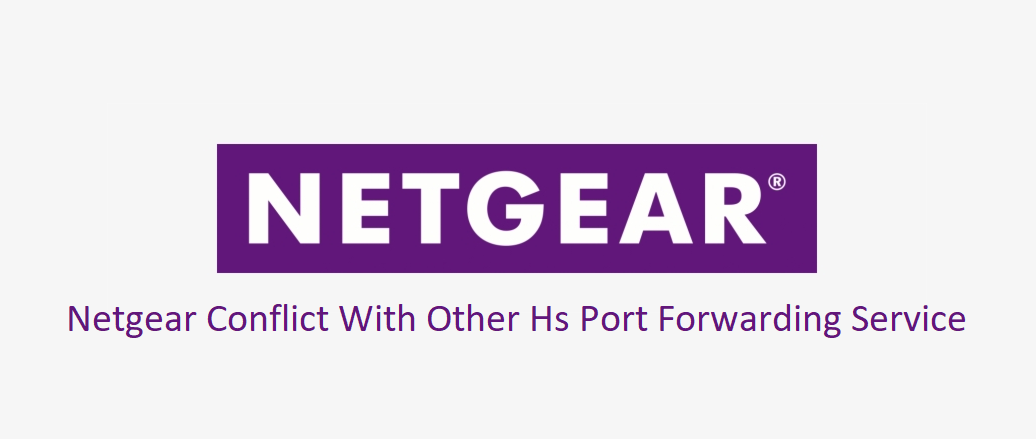 Netgear is one of the most popular companies based in the United States. They provide networking services to their customers. Not only are they popular for offering high-speed internet services, but they also provide a variety of different routers/modems.
Their services include all solutions to your networking problems. Even though they are mainly based in the U.S, they extend their services to some other regions as well. However, most of their products and services are oriented towards the networking market intended for both your home and business.
How to Fix Netgear Conflict with Other HS Port Forwarding Service?
Netgear users have been complaining about not being able to set up port forwarding. Whenever they try to forward any port at all, they get an error stating "Conflict with other HS port forwarding service". As a result, they are left with no clue how they can fix the problem.
Today, we will be listing a number of ways how you can easily troubleshoot the error. We will be giving a list of solutions that can help you be able to forward your ports. So, let's get started!
Try Power Cycling
Power cycling is the process of cutting off the power of your device and then turning it back on. You most probably have a dynamic IP assigned to you which should change after you perform a restart.
However, in order for it to work successfully, we suggest keeping the router turned off for a few minutes. Once the time has passed, restart the router and see if that does anything.
Reset Your Router
If restarting or power cycling did not work for you, then we suggest resetting the router. Doing so should help wipe out all of the stored settings in your router. Keep in mind that you may have to go through some settings again after you have reset the router. The good thing is that resetting should most likely be able to resolve the error.
Turn Off UPnP
Many users reported that turning UPnP off actually helps in port forwarding. Hence, we recommend you do the very same. Just ensure that you turn off UPnP right before trying to forward the ports.
Contact Support
There are a few instances where your ISP may have blocked a few ports, or port forwarding altogether. In order to find out whether that really is the case, you will have to contact customer support. They will let you know why you aren't able to forward your ports.
The Bottom Line
Port forwarding is a technique usually used in online gaming. If for some reason, you aren't able to forward your ports then this article should be of great help to you. Using this article, we have explained the 4 different ways on how you can resolve this issue.