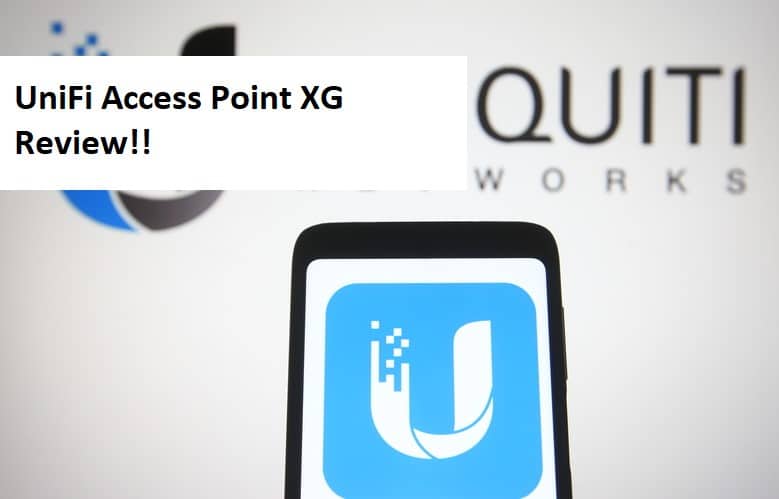 UniFi access points are an excellent way to improve the stability, flexibility, and consistency of your wireless network. They include incredible features, which is a win-win situation for any user looking for a strong wireless network.
Having said that, UniFi has been a strong competitor to other networking companies, but it has grown in popularity since the release of the UniFi XG access point, which has proven to be very useful to users. As a result, we will examine the product specifications and features and determine whether or not it is a good addition to your network.
Unifi XG Access Point Review
Specifications:
In terms of specifications, the Unifi XG is a dual radio access point, which means you can enjoy fast network speeds on both the 2.4GHz and 5GHz radio bands. The 802.11ac standard includes a power-saving feature that is extremely efficient and results in fast internet speeds. Furthermore, with its 4×4 MU-MIMO and two 5GHz radios, you get amazing gigabit speeds all across your network, significantly increasing data transfer rates over a standard network.
Furthermore, Unifi XG has a large capacity of 1500 clients, making it one of the more competitive options in the networking industry. It is one of the best options for optimizing your networking speed, with a throughput of up to 3.4Gbps across the 5GHz radio and up to 800Mbps across the 2.4GHz radio. Furthermore, with an end-to-end Unifi network, you can expect optimum Wi-Fi performance, as well as the most compatible security protocols to keep your network secure and protected.
Design And Hardware:
The Unifi XG access point is quite sleek and can be placed over the table or slabs or mounted on the wall for a more upscale appearance. Because of its small size (8.98 x 8.98 x 1.97 inches and almost 2.98lbs), it will complement your other networking devices. Talking about the hardware features with a reset button and a power supply, you can easily reset the device manually, and the power supply aids in the device's operation. The Unifi XG has two dual port antennas on the 2.4GHz radio and two dual-port antennas on the 5GHz radio, each with 6dBI.The Unifi XG includes a 10GbE Ethernet port which is exclusively designed for a wired connection between the clients. With a power consumption of 31W and a voltage range of 44-57VDC, it is not heavy on the pocket either to pay for bills.
Features:
In terms of features, the Unifi XG is on par with any competitive access point technology on the market. Despite the excellent specifications of this device, its features are quite exceptional for a user seeking robust yet compact networking equipment. The Unifi XG is suitable for both indoor and outdoor use. This access point, which is powered by the Unifi PoE++ switch, can accommodate a variety of connections. Furthermore, the spectral security feature improves wireless security by incorporating real-time spectrum monitoring and usage analytics to prevent security breaches. The Unifi XG controller has a very user-friendly interface that allows you to manage, configure, and discover Unifi clients. This means a secure, strong connection between your Unifi devices, which is an excellent way to boost network strength.
Furthermore, the Unifi XG controller can support up to 750 users, significantly increasing network capacity. You won't have to worry about network congestion or lagging with its advanced traffic management. It also supports guest portals, which are used to prevent temporary devices from accessing the network. So, if you're looking for one of the best ways to improve your network game with excellent wireless performance and maximum speed, Unifi XG is the way to go.
The Final Verdict:
Unifi XG is an excellent choice for improving the overall performance of your network. Despite its efficiency, it does not compromise on security, which has earned it a favorable reputation among users. It is simple to install and light on the pocket. Given the specifications and features of the Unifi XG, if you need access points on a budget, the UAP XG will be an excellent addition to your network.