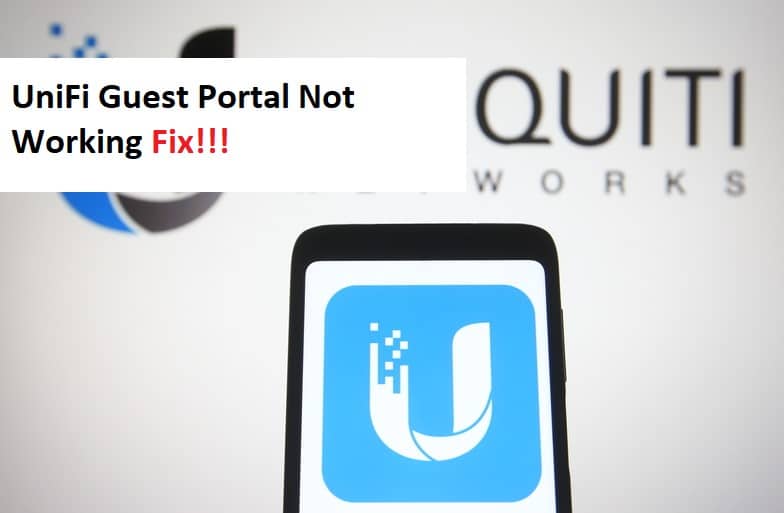 Have you ever considered how simple and convenient it would be to have a guest account for your network You guessed it right if you were hoping for a similar feature provided by an internet network?  UniFi guest portal allows you to separate your clients so if you are to use a device for a few hours you can isolate your device from having access to the network.
Even though it is a very useful feature, users have had difficulty with it. Therefore, if your UniFi guest portal is not working as it should here are some troubleshooting steps.
UniFi Guest Portal Not Working Fix:
DNS Working On The Client:
A DNS server is required for your device to communicate with the Unifi network. Your DNS might not be working properly on the client, causing the guest portal issues. Check out www.ubnt.com to see if your client is receiving an IP address. If it does not work, your access point most likely has incorrect DNS settings.
To fix this problem, go into the controller and select Settings. Next, select Controller and make a note of your controller's hostname. However, your controller must have the same static IP address as its hostname. Now, in the controller Settings, navigate to the Guest portal and click the portal URL hostname. If it has any, remove it, and the portal will use the controller's IP address. This will resolve any DNS-related issues and allow you to rule out a potential source of the guest portal issue
Downgrade The Firmware:
Firmware is an important component of the network that improves network capabilities. However, upgrading your network's firmware may not always be beneficial because it may cause a conflict in the settings. Keeping current trends in mind, downgrading your firmware also aids in the resolution of feature-related network issues. Because the guest portal is a feature of the Unifi system, your guest portal and SSIDs may be having issues with the updated firmware version. Try downgrading your firmware and checking to see if the issue is resolved.
Access To The UAP VLAN:
These words might seem complicated to understand when looked at all at once, but the process for allowing internet access to the Unifi access point VLAN is quite simple. It is conceivable that your IP address is not communicating with the Unifi controller. Check to see if the VLAN has direct internet access. It may be routing within the network, but that does not mean it can communicate directly with the network. Allow internet access to your subnet and check to see if the guest portal is enabled.
Contact Unifi Support:
Unifi has excellent customer service, so speaking with their highly professional staff about your problem should be no problem. Contact Unifi customer service and explain your problem. It's most likely that your settings are a little off, which is causing this problem.