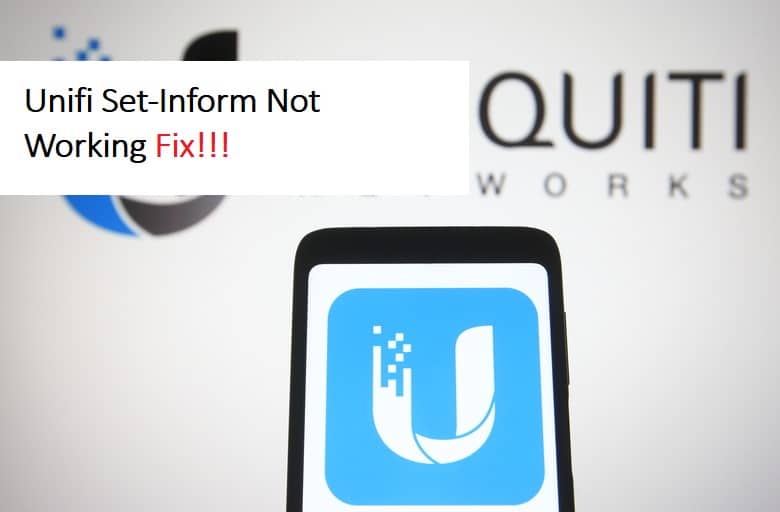 UniFi is an excellent choice for optimizing your network's wireless capabilities and extending the range of your router. Because Unifi setup can be difficult for users because you have to manage various equipment that comes with its system, diagnosing where the error occurs can be difficult.
However, one of the many features of the UniFi system that allows the UAP to tell the location of the controller when you want to manage it is Unifi Set-Inform. Despite its benefits, many users have reported that UniFi set-inform does not work on their UAP. We will provide general solutions to this problem to resolve it.
UniFi Set-Inform Not Working
Reset The UAP Through SSH:
If your Unifi access point is not establishing the Set-Inform, you can reset it via SSH. It essentially encodes the connection of network endpoints and is a secure method of doing so. You will need to log in to your SSH account, which you may have created during the installation process. If not, a quick search on a web browser can help you with creating your SSH admin account.  Using the SSH admin account, take note of the access point's IP address and enter the reset code. To reset your access point, run syswrapper.sh restore-default. Your access point has now been reset to factory defaults.
Move The AP To A New Subnet:
The Set-Inform error can also occur when you are on the same subnet as the controller but trying to connect to a new Unifi access point. To resolve this issue, forget your access point from the controller with the previous subnet and move it to a new subnet. Configure the inform URL and enable UPnP and discovery on routers. Many users have found this trick useful in overcoming the set-inform error.
Download Latest Controller Software:
Many users may overlook this step, but your equipment and interfaces must be updated to the most recent software version to function properly. If your controller is having trouble getting the Set-Inform URL, you should check for any updates to the controller. If this is the case, ensure that your Unifi controller software is up to date. You can find a detailed procedure for updating your controller software on the Unifi website. Try getting the Set-Inform after you have successfully updated your controller's software
Add Your Static Route:
It is conceivable that your static route was removed from the site configuration, resulting in the Set-Inform error. When attempting to obtain the Set-Inform, make sure you adopt the Unifi security gateway (USG). Next, use your login credentials to access the site configuration and see if your static route has been added. If not, try adding the static route again, and this should solve your problem. If the problem persists, contact Unifi support for additional technical assistance.