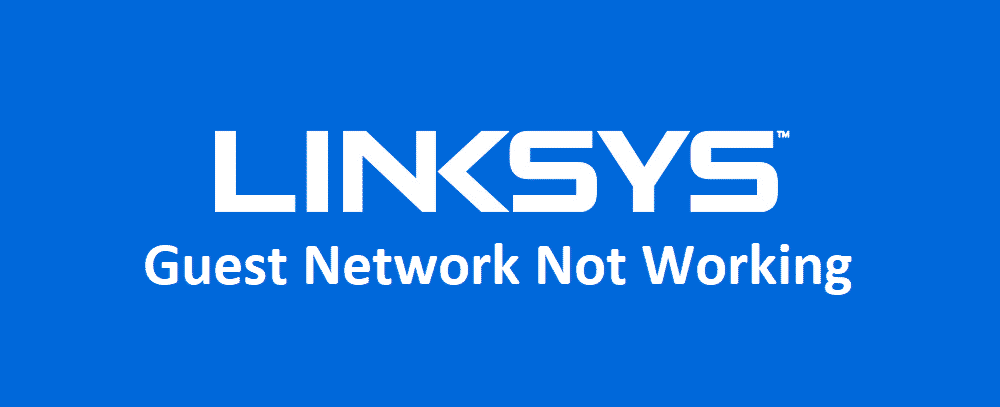 Linksys routers come fully packed with all the possible features that you can ever need and their Guest Network is one such feature. While you might be wondering what it is. Guest Network allows you to have a separate SSID and encryption type for the guest network so that they cannot access your primary network.
The Guest network makes sure that any device that is connected using the Guest Network credentials only gets internet access and they cannot change anything on your router or network or interact with other devices that might be connected on the same router. If it is not working for you, here is how to fix it.
Linksys Guest Network Not Working
1) Enable it in the Settings
While many people might not know it, you need to enable the guest network from the settings and optimize all the relevant settings as well. What you should be doing is access the admin panel, and under the network, settings enable the Guest Network option. Be mindful that you must have enabled the primary Wi-Fi network first to have it work. Also, set separate SSID and Password Encryption for the guest network and that will have it up and running in no time at all.
Just make sure that you have enabled an encryption type and a secure password on the primary network as well, otherwise you will not be able to set it up and the guest network will simply not work.
2) Restart the Router
Sometimes, it is just a temporary issue or error on your router that can cause similar issues and you will need to get it fixed by restarting the router. Running the power cycle on the Linksys router is pretty simple and all you need to do is turn off the router and then plug out the power cord from it. Afterward, you need to plug the power cord back in after 10 seconds or so and that will reboot all the components. Now, try setting up the Guest network again and you will be able to make it work without facing any sort of issues or errors.
3) Reset the Router
There is also a possibility that there might be some conflicting settings on your router that can cause you to have a problem with the Guest network and you will not be able to use it. So, you should be resetting the router to its default settings and that will be deleting any such settings on your router. Once you have properly reset your router to default settings using the admin panel or the physical router button that is on it, you need to set up the guest network again and that will make it work perfectly for you.
4) Update the Firmware
Another thing that you will need to try out is updating the firmware to its latest version. You should know that the resource allocation and all the communication over a guest network is controlled by the firmware and if there are any issues with it, you will not be able to use it. So, update the firmware and it will work out perfectly for you.