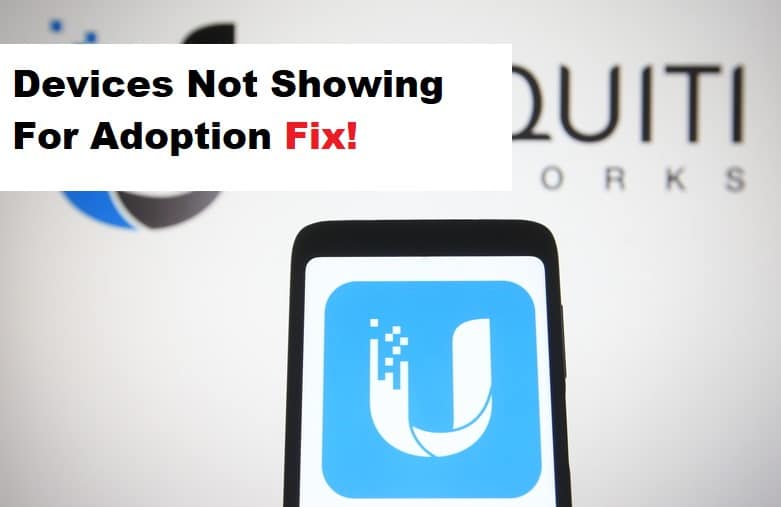 Users are more likely to look for devices that improve the performance of their network in terms of both speed and management. Speaking of which, Unifi controllers are a fantastic way to optimize and manage your Unifi access points, which are an excellent way to broadcast wireless signals and manage wireless networks.
These devices, however, are prone to technical errors due to their inability to provide optimal performance. One of the most frequently asked questions from users and has been discussed on multiple forums is why Unifi devices are not showing up for adoption. As a result, we will discuss some solutions to this problem.
Fixing UniFi Devices Not Showing Up For Adoption
Resetting Your Controller:
If your Unifi controller isn't recognizing your Unifi access points, there could be a problem with the controller's configuration with the access points. Hence restoring the UAP to factory settings is a good idea to solve adoption issues firsthand. Make sure that no devices are isolated from your controller and that the UAP is not disconnected from the power source during this process. This will prevent you from following the procedure incorrectly
Locate a small reset button on the Unifi access point. It may differ depending on your AP model, so check the manual for the correct location of the reset button. Then, with a paperclip or other small sharp object, press and hold the button until the LED lights turn off. If you use too much force, you may cause damage to the hardware so be careful. Your UAP will be reset to factory settings.
Try Disabling The Firewall:
Although having a firewall on your device is a good security precaution against unauthorized access to your network but can sometimes interfere with your device's ability to connect to networks. Your controller is most likely not recognizing your Unifi device because it has been blocked by the firewall. So disable your device's firewall. Because the exact instructions may differ depending on the device model, you should always consult a manual before disabling your firewall. Conduct another round of discovery to allow the controller to detect the network's access points.
Reinstall Unifi Controller:
Adoption failure of the Unifi device can be excruciating, and if nothing seems to work, either the settings have failed or there is some technical failure that an ordinary user is unaware of. Reinstalling the Unifi controller may help to eliminate any backend issues and ensure that the system runs smoothly after the re-installation. However, keep a settings-only backup of your controller and clear out any cache files after uninstalling the Unifi.
Although it may be an overlooked issue, cache files can interrupt your controller's performance after installation, so cleaning the junk files is recommended. After uninstalling the Unifi, reinstall it on your device and import the settings-only backup of your controller that you previously created. Check to see if the devices are visible in the controller's list.