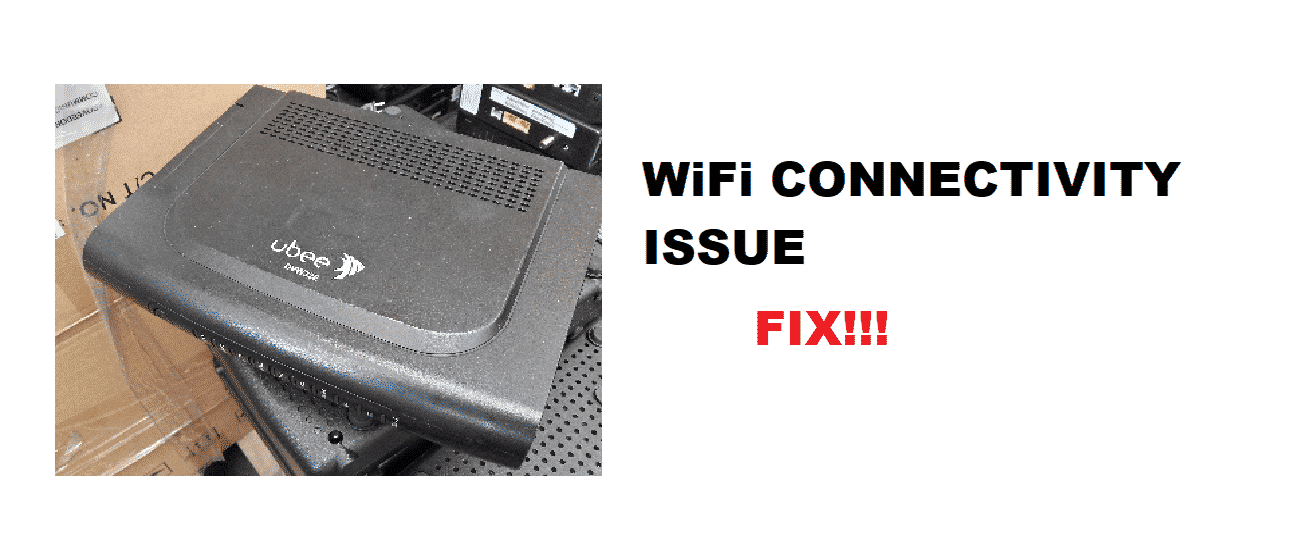 Ever since the technology of wired connection evolved to wireless internet connections, various broadband has started their struggle to compete with each other in terms of speed and performance. The Ubee modem is among fast performing modems. The data cables for Ubee modems provide high-speed internet access to the in-home or small businesses' connections. Their collection of cable modems is bound to give you the best connectivity results.
However, most of the users are still facing persistent issues with Ubee modem regarding its connectivity where the WiFi connection doesn't respond to work. In this article, we will walk you through some quick troubleshooting solutions that would make your Ubee modem working again.
Ubee Modems And Routers:
Ubee has launched its latest modems that are DOCSIS 3.1 and DOCSIS 3.0 channel bonding technologies. They are responsible to deliver exceptional speeds and performance which is mostly up to 5Gbps.
The Ubee modem with model DVW32CB is considered a wireless router because it tends to connect with endless wireless devices.
Why Is Ubee Modem WiFi Not working?
The disappearance of Ubee WiFi networks and its frequent connectivity losses have become a serious headache for the Ubee users. Several factors contribute to triggering such connectivity and disappearance issues, including the improper arrangement of hardware, the inability of your device to scan network connections, your ISP making changes on their end which is throttling your connection speed and total connectivity, invalid Ubee account and password, and so on.
Apart from these factors, there are many more which stunt your WiFi working. Keep on reading to know the fix for this issue.
How to troubleshoot Ubee Modem WiFi not connecting?
We have brought some tested and 100% authentic troubleshooting solutions that would solve the working of Ubee modem all at once.
Here they are:
Run A Speed Test:
Before you start with any troubleshooting step, make sure that your opted speeds match the resulted speeds. For this, you would need to run a speed test. Navigate to your web and perform a speed test over an authentic website.
Check Your Connections:
Sometimes the actual problem lies within the improper arrangement of network hardware. Make sure that each device is plugged into the socket tight enough.
Relocate Your Ubee Modem:
It is one basic solution that can save you a lot of trouble. Place your Ubee modem at the highest position away from any interfering obstacle so that your Wi-Fi signal does not go undetected. This is a highly recommended solution for the long run.
Check Your Ubee Equipment And Broadband Account:
A little reassurance can do wonders. Make sure that you are using the right Ubee equipment and your account is verified with your broadband.
Reset Your Modem:
The modems that are untouched for months can self-make bugs that need to be removed by simply restarting it.
Run A Factory Reset Of Your Ubee Modem:
If nothing works, perform a factory reset with your Ubee modem. This must get your Wi-Fi working again with the Ubee modem.