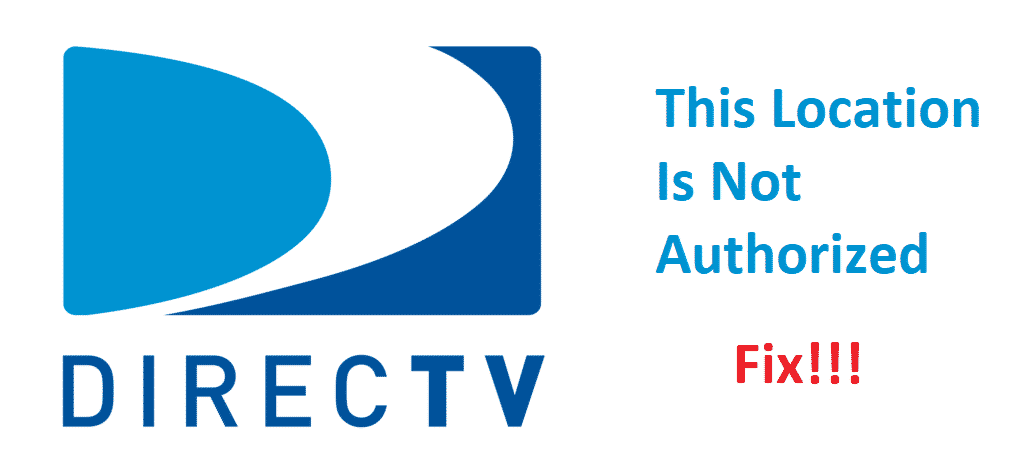 Directv allows you a far wider range of channels streaming option on your TV than any other service that you might be able to get. They have a definitive edge that puts them ahead of other TV streaming services providers in that they are able to offer a truly commendable range of channels and other TV streaming options that are unmatched.
Although, you get a great deal of exclusive channels access and more on your Directv Subscription, there are possibilities that you might get some error on your TV channel that says "This Location is Not Authorized". If you are annoyed by the error message and want to fix it for good, here is how you can do that.
DirecTV: This Location Is Not Authorized
If you try streaming a channel that you haven't streamed before
Despite the fact that all the channels across the world are being transmitted over the satellite tv network, there are some channels that are restricted by the Geo-restrictions on certain content or all of them. So, if you are trying to open a channel that you haven't streamed before or you get this error message while just scrolling between the channels and you are unsure of what it means.
The error message indicates that the location you are at does not support the channel. It can also mean that the receiver you have is not authorized to stream the channel. Now, this can be due to geo-restricted content, or maybe your programming package does not include the channel and you need to confirm that with AT&T or Directv in this regard.
You might be able to get a package upgrade that would support that channel to be streamed on the package you have, or you will get an exact confirmation about the error message, allowing you to figure out the right solution for this.
If the error occurs on a regular channel
If you are seeing this error on a channel that you have streamed before on the same location and same package, that means there is some sort of issue with the broadcast or any other component that you need to fix. In order to have the issue fixed, here are two basic things that you will need to try.
The first troubleshooting step, in this case, would be trying a refresh. You will need to navigate to Directv.com and access your account. Now, go to your account settings and services menu. Here you will find a button to refresh the services. You need to click on the button to refresh the services. It would be better to try it more than once and you can refresh all the services on your account 2-3 times with a gap of 5 minutes between them. Once you have done that; you can get back to your favorite channel and it will work like before without any error messages.
If that is not working for you, you will need to eventually contact Directv support and they will be able to help you troubleshoot the issue perfectly.