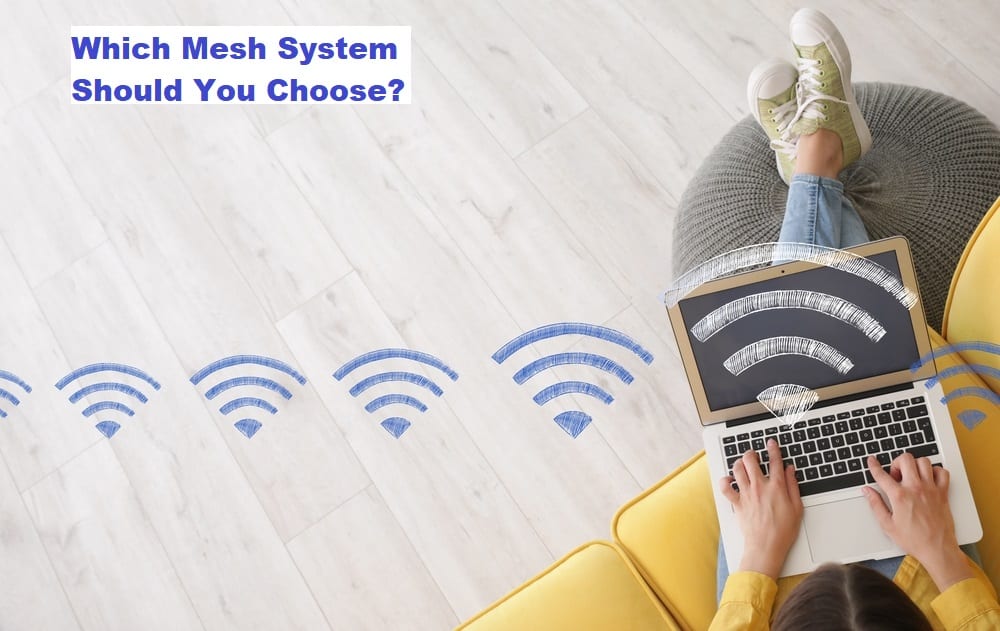 Adding a mesh system to the wireless network is a great way of achieving high-speed, consistent, and strong internet connection for every device, ranging from PC to tablets and smartphones. This is because it utilizes multiple devices to develop a wireless network to eliminate the dead spots in the space, promising a consistent internet connection for everyone. So, if you want to upgrade the wireless connection, we have a TP-Link Deco X20 vs Netgear Orbi comparison in this article to help you select a reliable mesh system!
The Differences Between TP-Link Deco X20 vs Netgear Orbi
TP-Link Deco X20
This is one of the best mesh systems with Wi-Fi technology and a compact design, making it easier to install and set up. It is an affordable mesh system without compromising the quality of the internet range. In addition, it has been integrated with security tools and anti-malware features that allow higher protection of devices connected to the wireless connection – it's a great step taken by TP-Link, especially when the cybersecurity threats are constantly rising.
The only thing you need to be careful about is the backchannel because there is no designated channel for data and the customization features are pretty limited. It has been designed with one WAN/LAN port that allows the users to set up a wired internet connection and this port supports gigabit internet. In addition, it has a quad-core 1GHz processor that promises high-speed performance without overheating you will be able to get uninterrupted speed within the range of 95ft.
It is designed in white color and there are cooling sides on the bottom to eliminate the chances of overheating. Honestly, it would be better if it had a wall-mounting bracket but you can always purchase a separate mounting bracket. The mesh system has been integrated with a dual-band approach, which means there are 5GH and 2.4GHz bands available, so you can connect to the internet channel of your choice; you can also combine these bands to achieve high-speed wireless connectivity.
It has the capacity to cover around 5800 sq./ft area if you choose a three-device kit while the two-device kit reduces the coverage area to 4000 sq./ft. It has been designed with 1GB storage and 4GB of RAM, so you can store the commands and firmware upgrades. With a maximum throughput of over 1.8Mbps, you can connect over 150 devices. The setup is quite easy as you can use the smartphone app and there are illustrations available to help you out – the app will search for the internet devices within a few minutes to set up a wireless connection.
Netgear Orbi
Netgear is a well-known internet device brand that has designed Orbi as a three-device mesh system with Wi-Fi 6 technology. It has been integrated with the 6GHz band to deliver the fastest internet throughput speeds. Netgear Orbi has been designed and manufactured for bigger homes and is loaded with advanced hardware, such as a 6E circuitry that promises a fast internet connection on the 6GHz band. In addition, it has a 2.5Gbps LAN port and 10Gbps WAN port, along with twelve internal antennae, making it one of the fastest wireless mesh systems out there.
Netgear Orbi has been designed with two satellite nodes and a router node to provide uninterrupted internet coverage for spaces of over 9000 sq./ft., and you can also connect additional nodes to extend the internet coverage. The nodes have a white color and chrome trimming but you can also opt for a black version, depending on the aesthetics of your place. All in all, it's an aesthetic and stylish mesh system and the availability of colors is a great thing.
Keep in mind that there is no USB port but you will be able to access a sync button for pairing the mesh router to the nodes. On the front side, there is an LED indicator available that glows in different colors to share network status. It has been powered with 1GB of RAM, 2.2GHz quad-core processor, and 512MB of internal memory that not only prevents overheating but also provides enough storage for keeping the firmware upgrade.
Netgear Orbi also has a 6GHz band, which can help achieve internet speed up to 4800Mbps. In addition, it has been designed with WPA3 encryption to offer a secure streaming experience and you will get access to the direct signal transmission. On top of everything, there is a Wi-Fi 6E technology for establishing a connection with a 6GHz band.